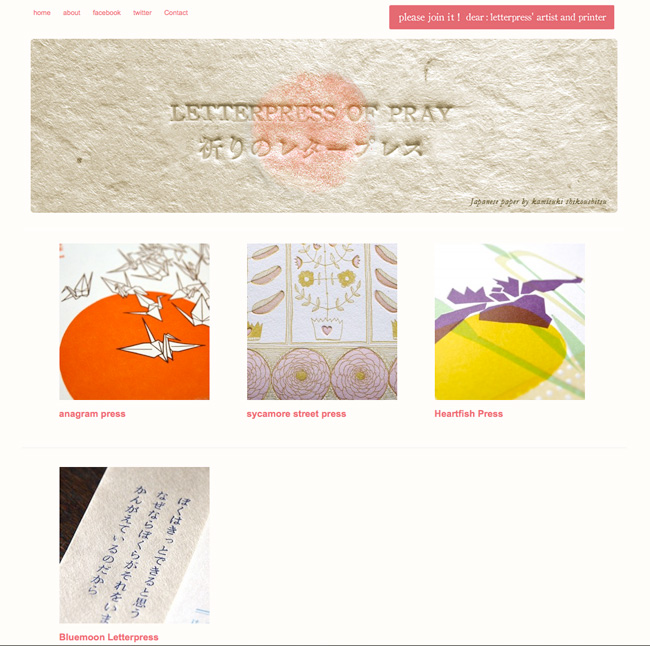 Bluemoon Letterpress in Japan is organizing an earthquake fundraiser letterpress exhibition called "Letterpress of Pray" at BOOKS KUBRICK gallery in Fukuoka this summer and Heartfish Press is more than proud and honored to be a part!
They are still looking for more letterpress work for the gallery, if you are interested, please visit their page and participate. Japan still needs our support!
Your letterpress work will be displayed and viewed by many Japanese people. It's ok that if you made it before. It's better that the letterpress has message for Japan. If you could also include few extra, people can purchase them and 100% of the proceeds from this exhibition will go directly to earthquake child support group in Iwate prefecture (Concerning the establishment of a fund for the financial aid of the earthquake and tsunami orphans.).
Beautiful book jacket cover by Bluemoon Letterpress: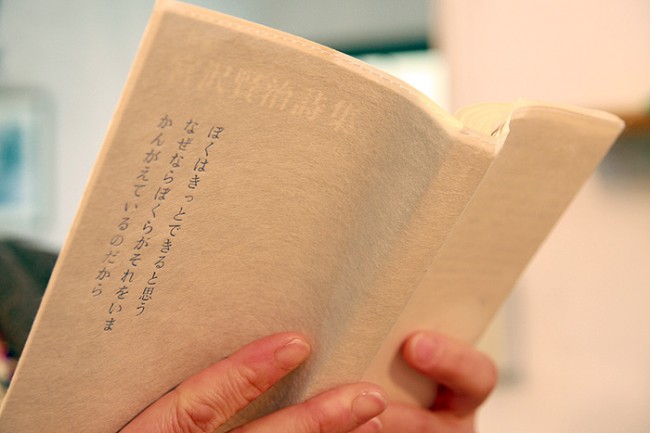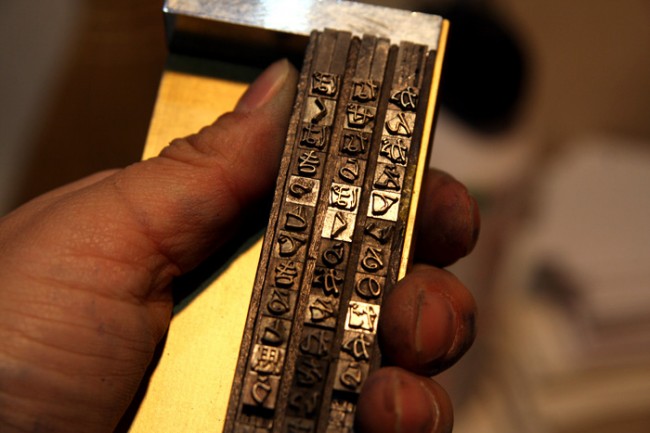 I never actually seen Japanese metal types in action — interesting!
and if you are in Japan, please look forward to the exhibition this summer.