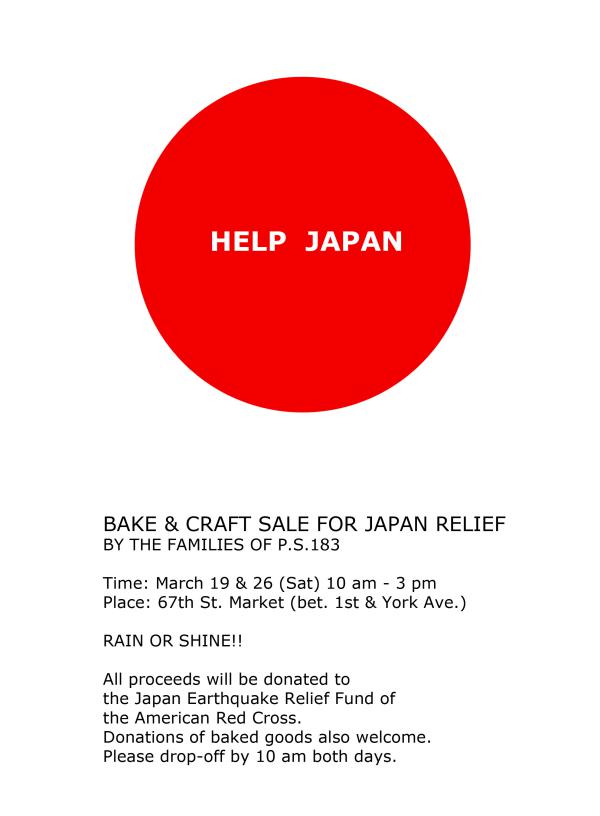 Tomorrow and next Saturday, there is going to be a bake and craft sale in uptown NYC. Aki from oktak is organizing the event, she'll have some of her wonderful handmade goods there, Heartfish Press will also be donating some letterpress cards, plus lots of yummy handmade baked goods (I can't wait to get some) will be there! Please stop by if you live near there or if you are taking a walk to Central Park!
It's been a week since the huge earthquake in Japan, my heart has been nowhere but in Japan… but I am staying strong for my country, doing whatever I can to help. If you follow my tweets, I've been passing around some valuable information on how you can help etc. since SO MANY people and companies are trying their best to donate their art work and raise funds for Japan, I've been so very touched to say the very least. Thank you all so much!!
Heartfish Press is still donating half of all sales throughout the weekend, please stop by!