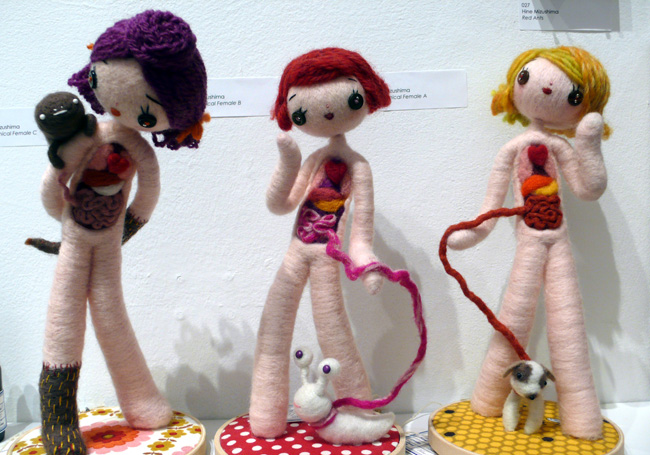 I mentioned this exhibition before, the Needle Felting Extravaganza — it is ending tomorrow… if you are in NYC, you still have time to stop by and see some amazing needle felting work, but for you who don't live here, here are some photos I took from the opening reception night… Each work was so original and very creative, and miraculous attention to details, I was amazed! Hope you enjoy!
I'm starting off with Hine Mizushima's "The Unnatural History Museum"…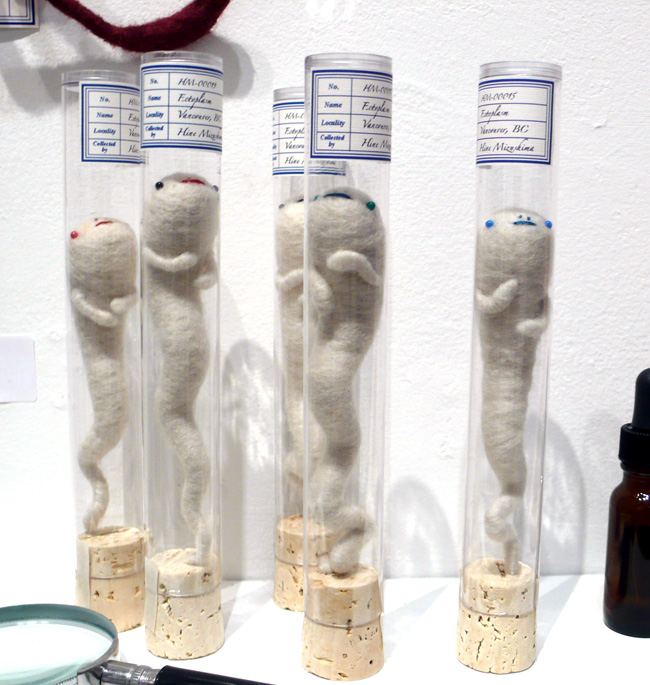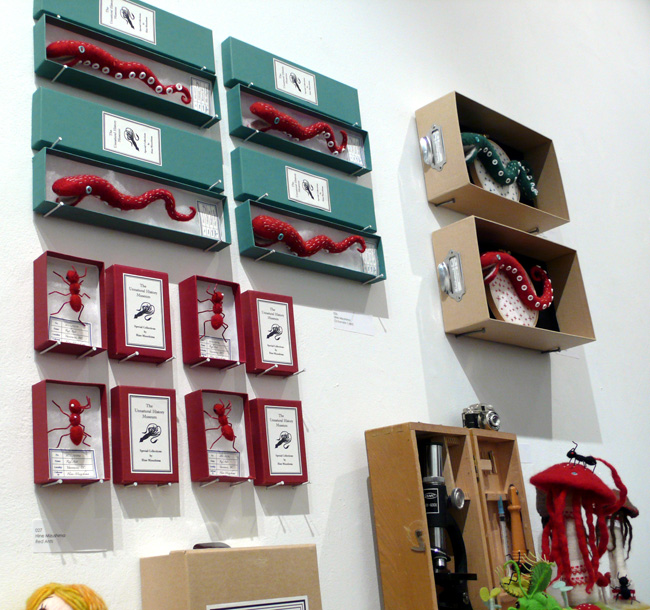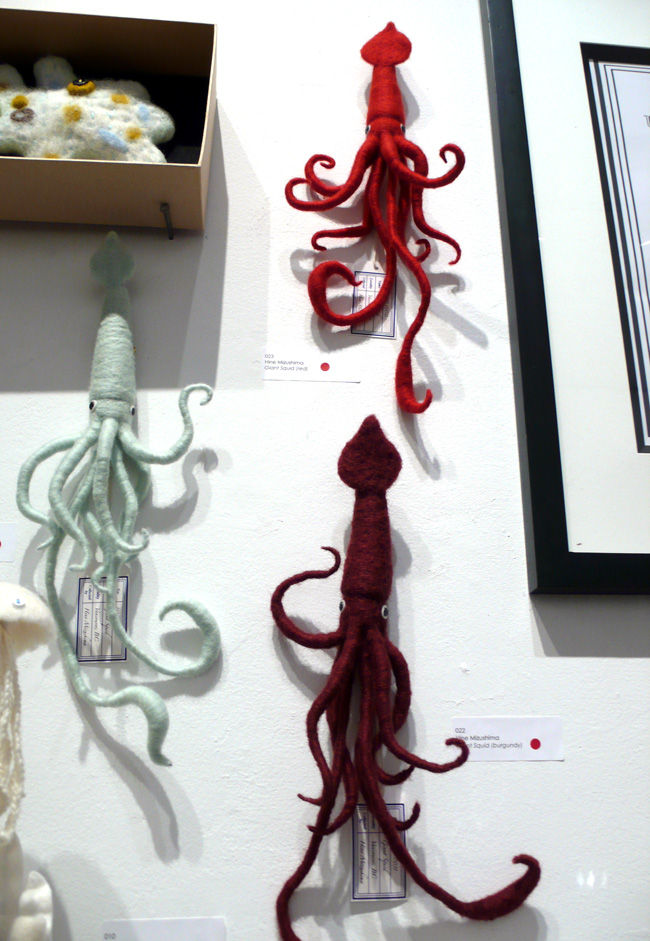 She was wearing the giant squid! (It was really nice seeing you there, Hine-san!)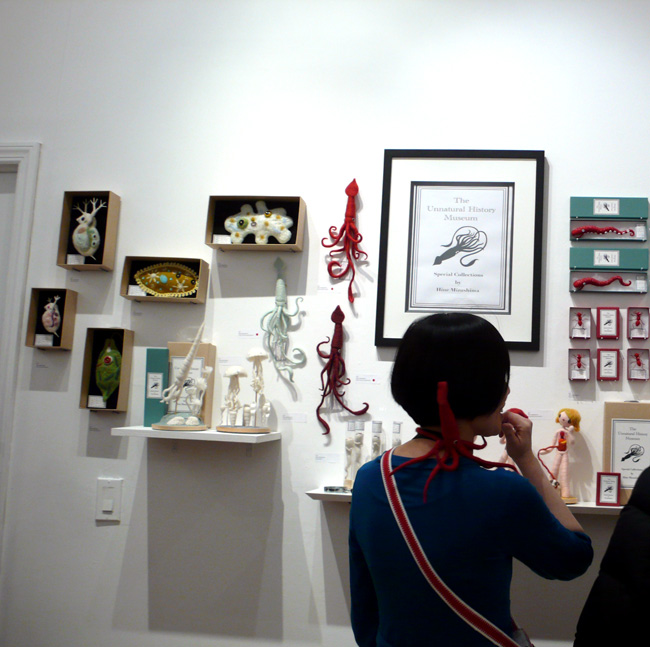 Next up, "Strangeland" by Kit Lane…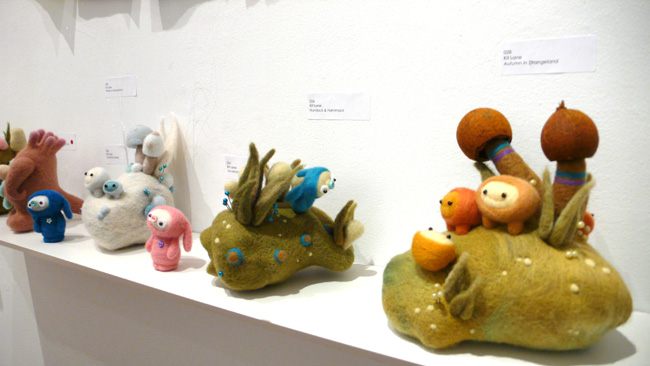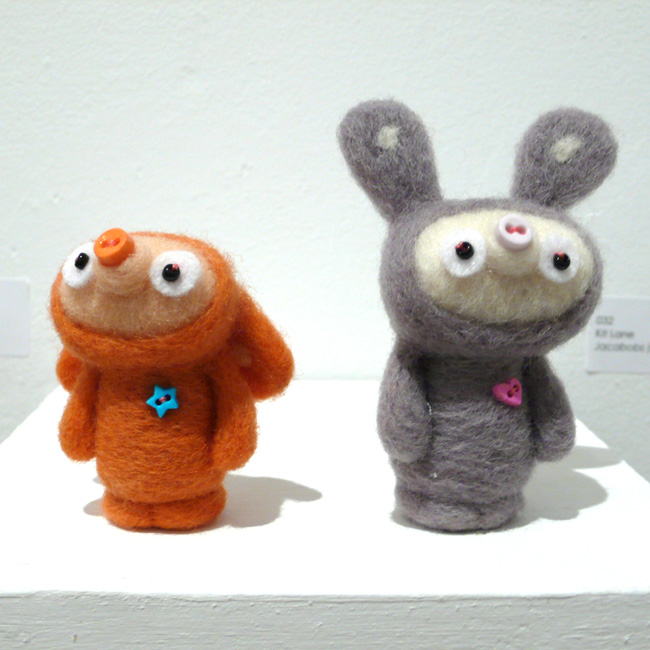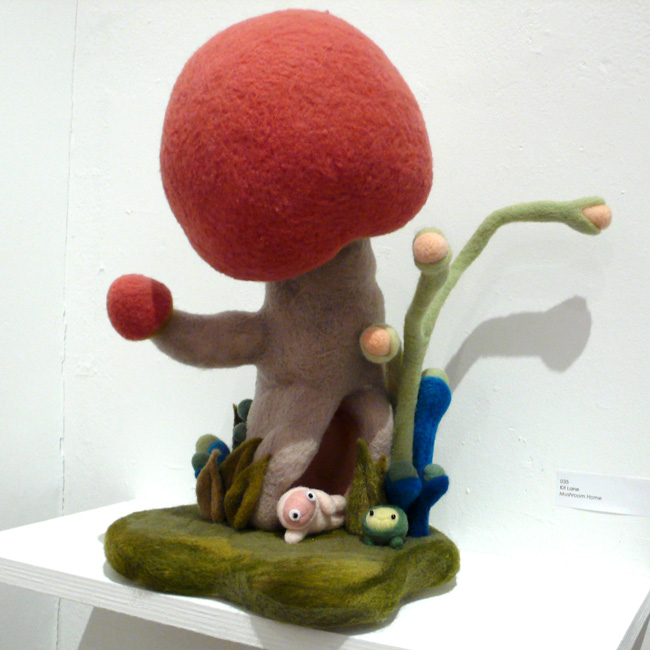 The tip of these strings were lit!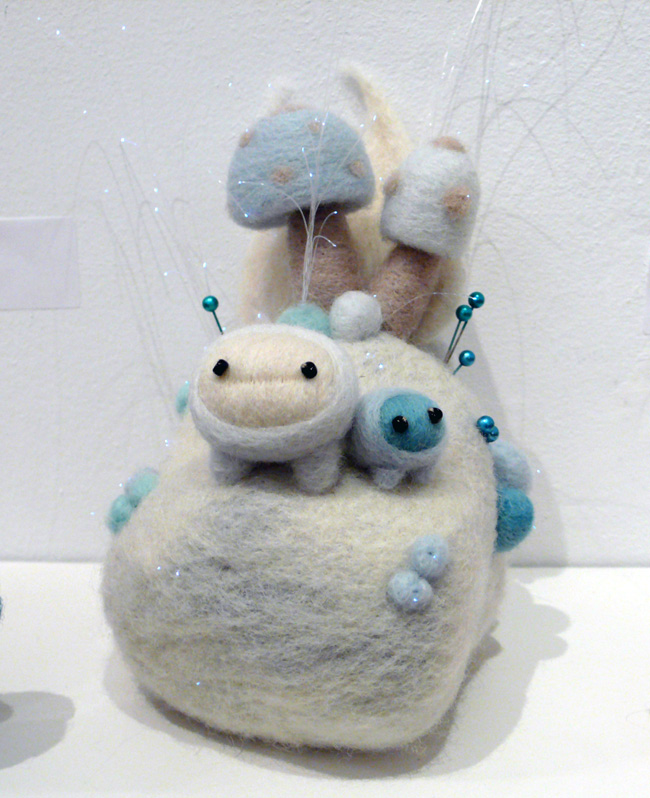 "Icons & Totems & Pieces of the Past" by Moxie…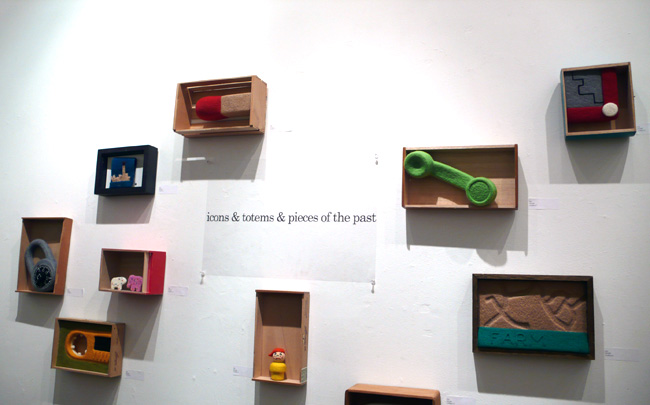 Last but not least, "Fractured Fairy Tales" by Yoko Nomura…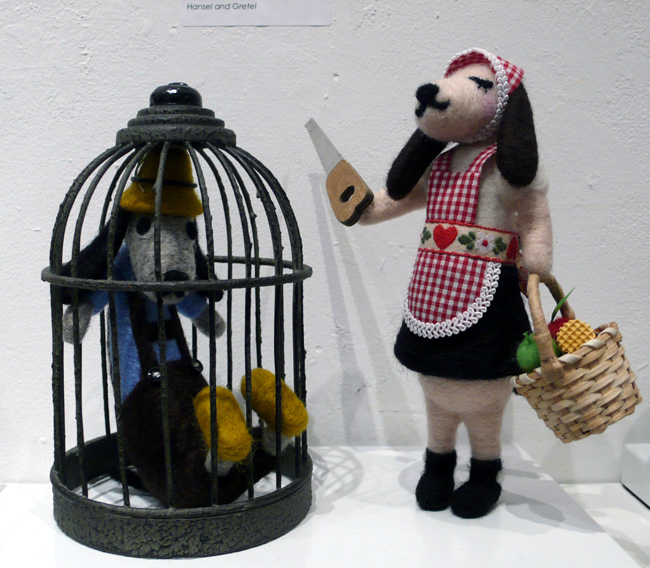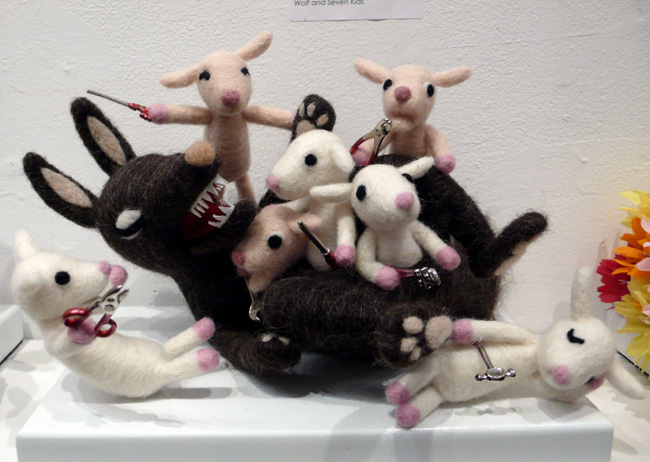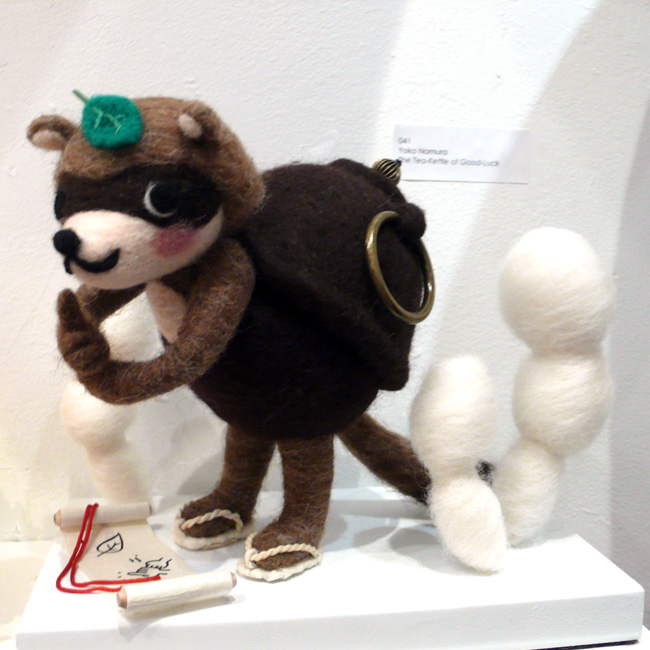 Which one is your favorite? :)