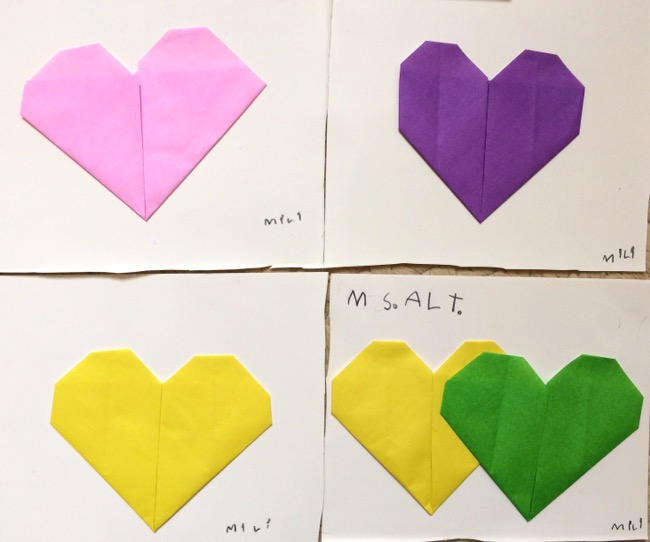 I didn't know until Mili started going to school, but Valentine's Day is a pretty big craft day for the kids world, everyone makes something for everyone in the classroom on Valentine's Day. This year, she made bunch of origami hearts placed on a card. Pretty simple, but came out so cute and she did everything all by herself.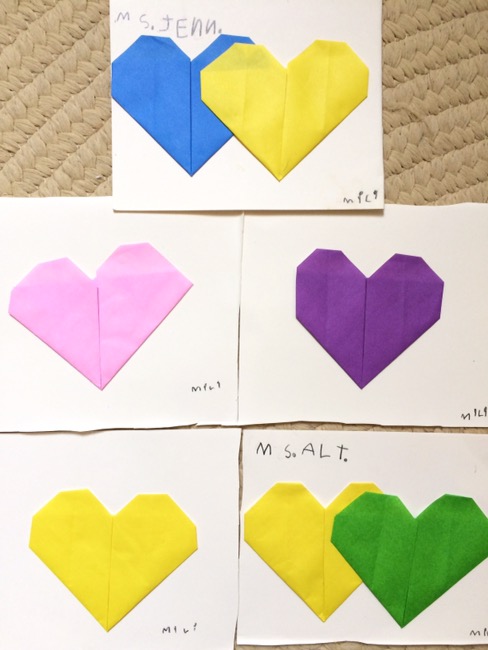 ((Teachers get 2 hearts <3<3))
Happy Valentine's Day!