I just want to take a moment here and thank for each wonderful blog/magazine… You are all my inspiration, I couldn't be happier and more honored to be featured!
UPPERCASE magazine issue 8 :: HELLO letterpress print was featured in the first spread!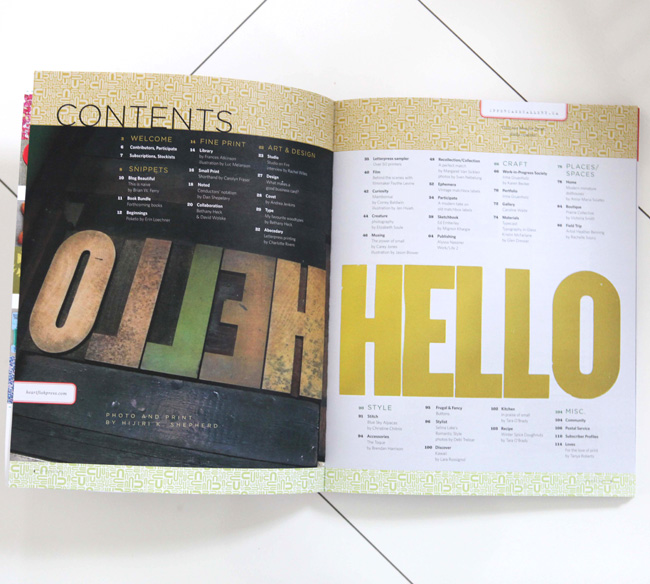 (photo via UPPERCASE Flickr)
Poppytalk :: Introduction to Heartfish Press and LOVE giveaway mention.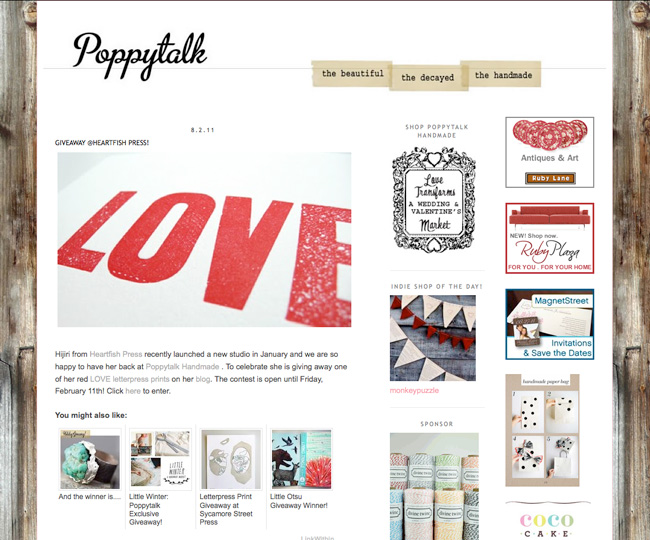 sfgirlbybay :: A wonderful mention about Heartfish Press and this blog, I LOVE loooove the title she gave — a press with a heart — she is genius!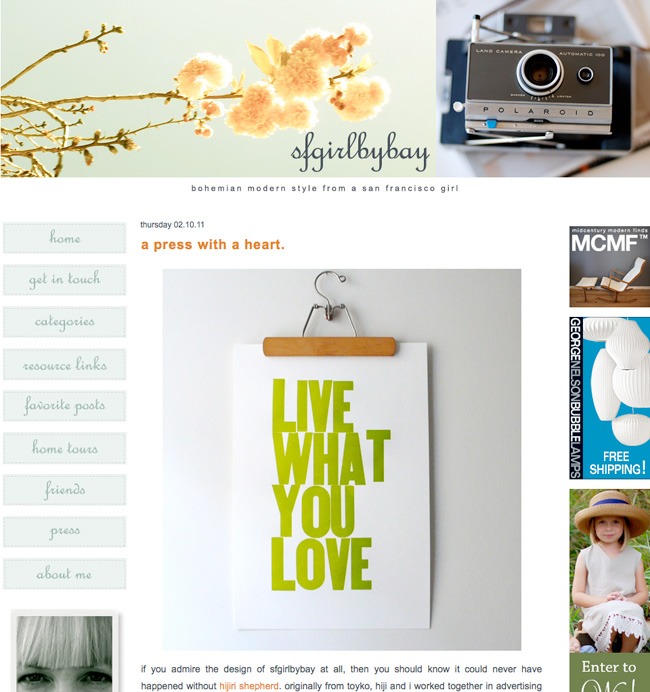 Thank you so much!!!