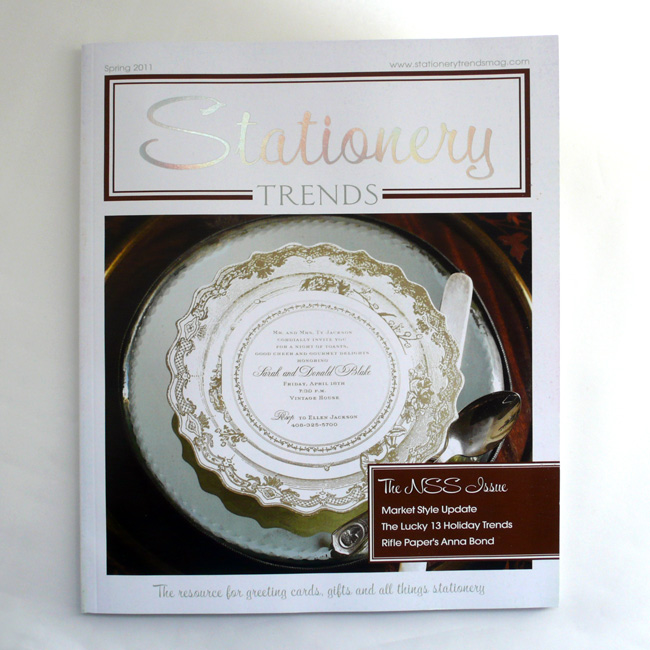 The count down to the National Stationery Show started! I'm getting butterflies… as a first time exhibitor, I'm willing to make mistakes and learn from them. Set up starts this Thursday… I still have few things before the show, wish me luck!
Prior to the show, Heartfish Press received a great mention on Stationery Trends Magazine in the Spring 2011 issue — The NSS Issue! I'll be sharing a big booth with 10 other Ladies of Letterpress gals so it's with the LoL: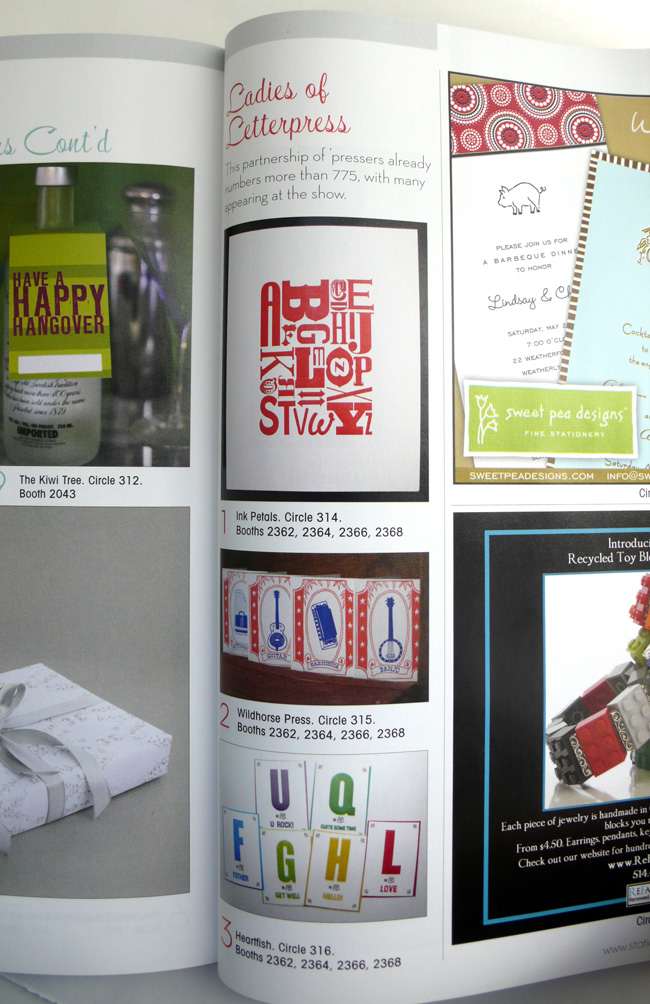 Page 107! Thank you so much!