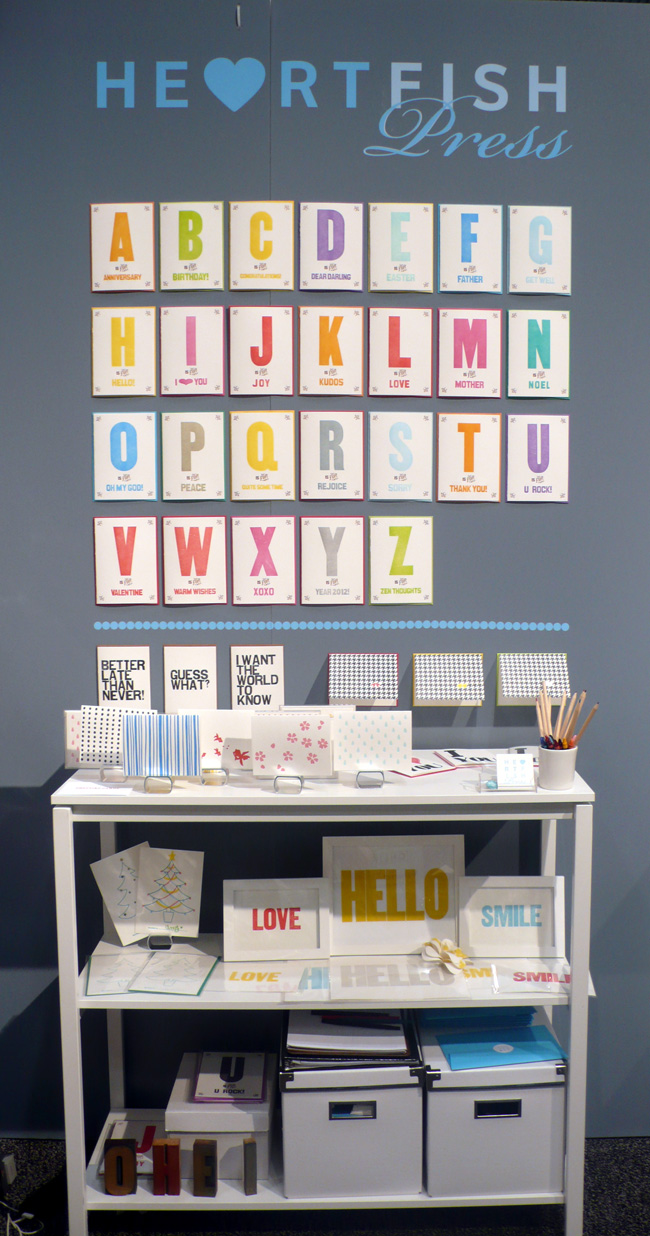 Finally, the final look of the Heartfish Press booth at the National Stationery Show 2011.
Wood Type Letterpress Greeting Cards above, Houndstooth Letterpress Greeting Cards below.
Pattern Note Cards both single cards and box sets: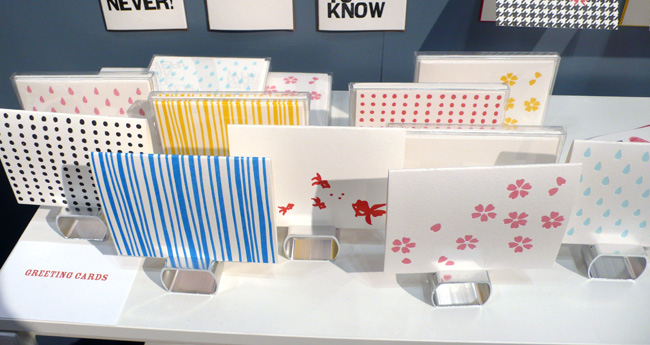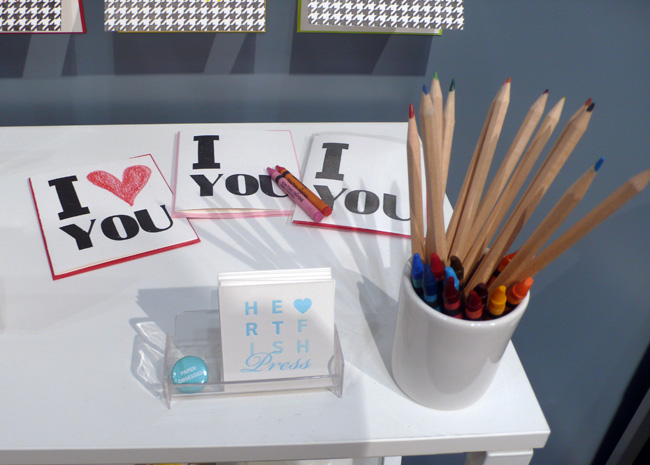 I (blank) You Letterpress Cards: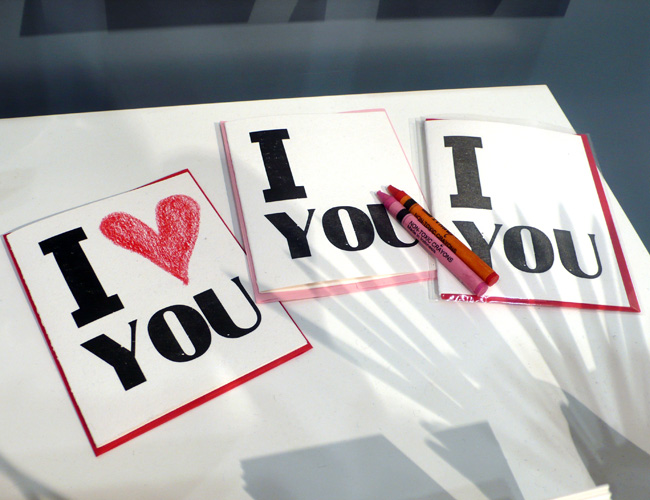 Decorate your own Christmas Tree Card (both are featured on the Sweetest Occasion! Thank you!):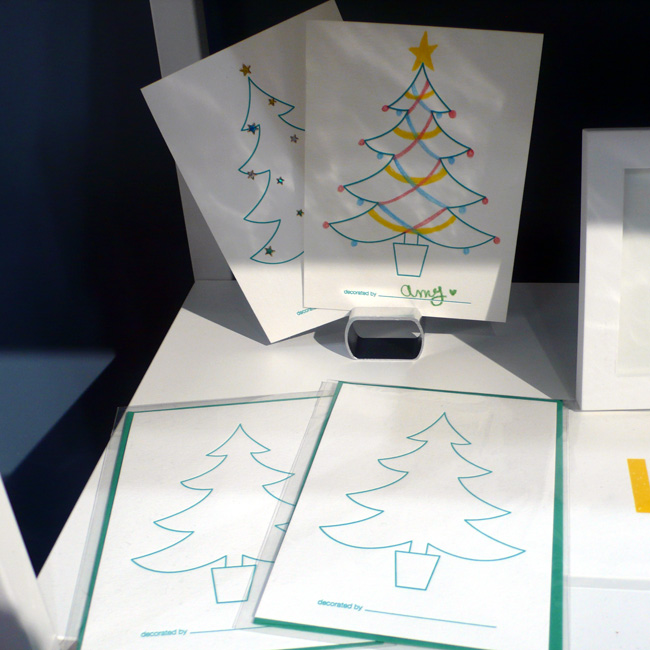 and last but not least, Love, Hello and Smile wood type prints:
I brought the paper flower I made with misprints and it was actually a big hit. I've been wanted to try making more and be able to sell them — maybe very soon!