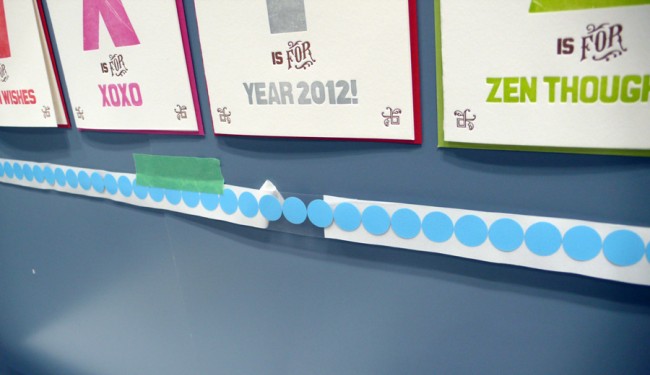 The set-up day 3 — I started off with the last row of placing alphabet cards and then, onto placing another vinyl stickers on the wall, kind of like a divider, that goes in between alphabet cards and other greeting cards. But… again, it was really hard to place it totally straight and it made a weird curve towards the right side… (please don't look closely, I am embarrassed… but it's true, it was NOT straight…) sigh… oh well.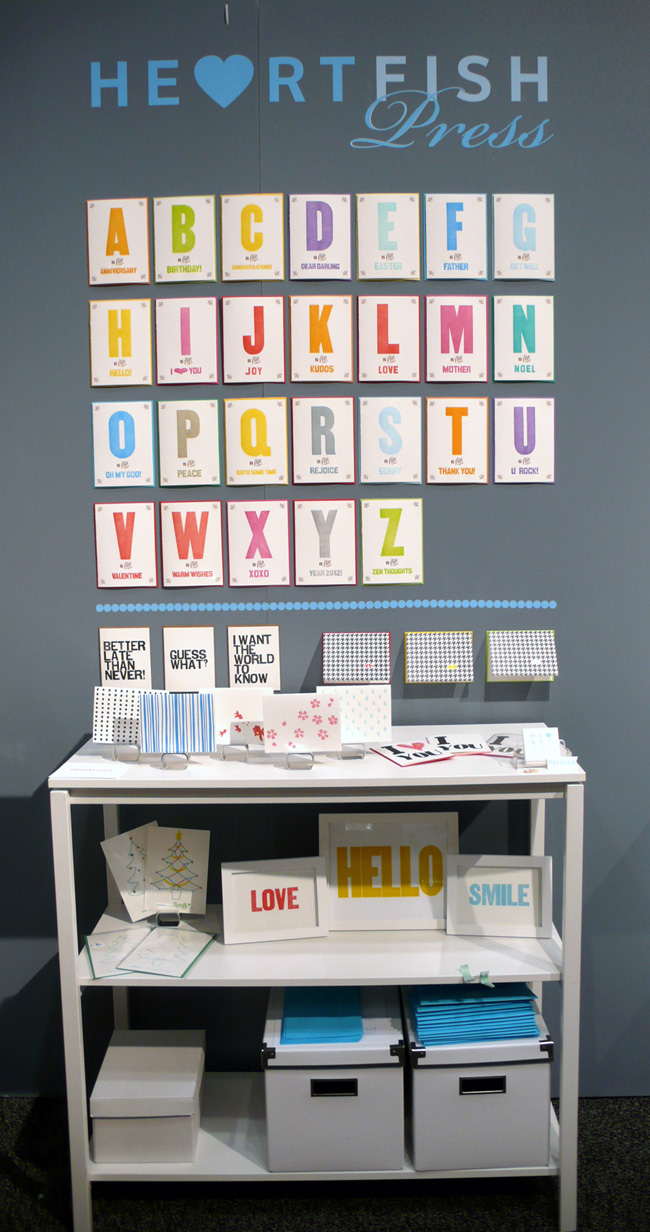 This is the booth picture at the end of the day. Few decorative things were missing, made a note to bring those, and called the day.
After my booth was very close to be done, I went to the "Press Room" to place our press kits — I was amazed by so many great looking, creative press kits here! This is definitely something I had no idea what to expect and learned so much about. I will do this differently next time for sure. (Mine was just a press release sheets of papers, card samples and my business cards… in an envelope.)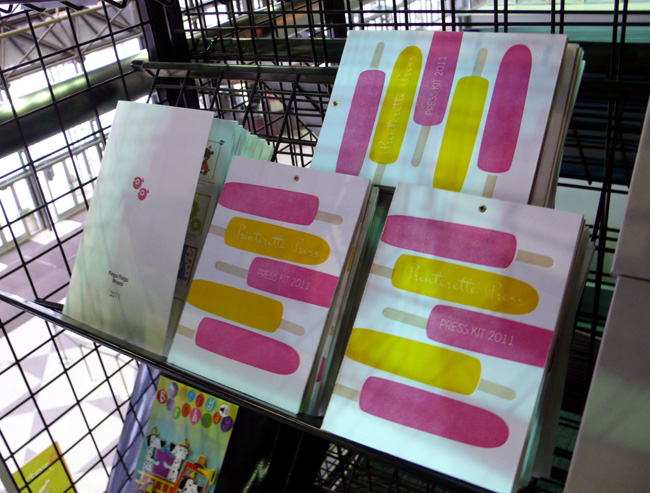 Fugu Fugu Press (left) and Printerette Press (right)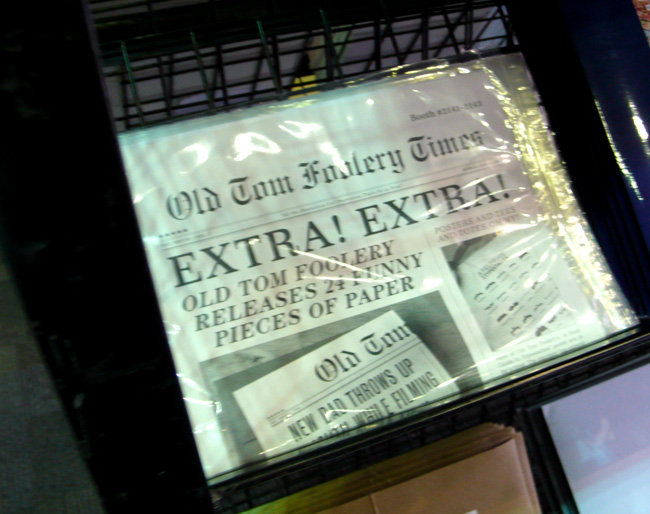 Old Tom Foolery newspaper press kit — very clever and funny, reflects their products very well :)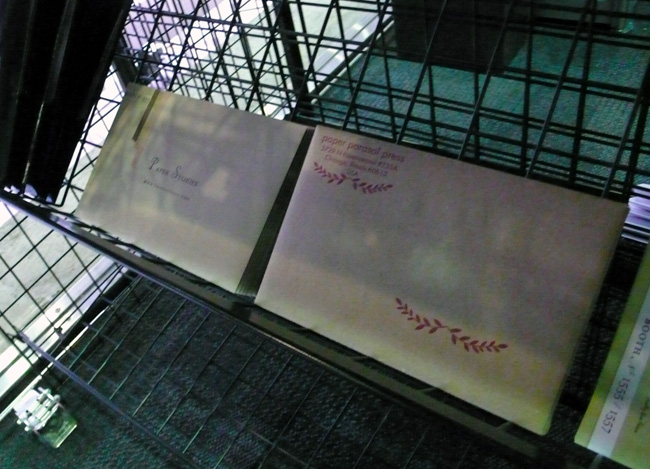 Paper Stories (left) and Paper Parasol Press (right) — simple and elegant.
((sorry for the blurry pictures))