Lovely antique monogram S I came across… Makes me want to make something!
I like this letter I, too…
Last Saturday, I stopped by Brooklyn Flea in Fort Greene — It was so great! I guess I hadn't been there this year yet, I was surprised it got really big! I might have to go check it out every weekend now… (until they close for winter time.)
I found lots of inspirations, letters, took some pictures — enjoy!
Vintage signage:
Found F: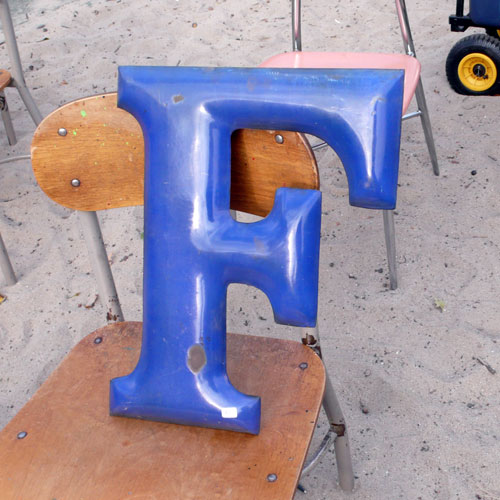 R, U, O — they are BIG.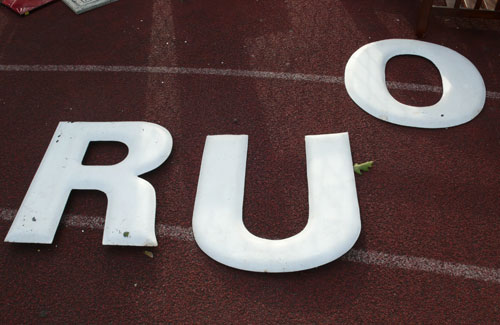 Glass jar — I like the star.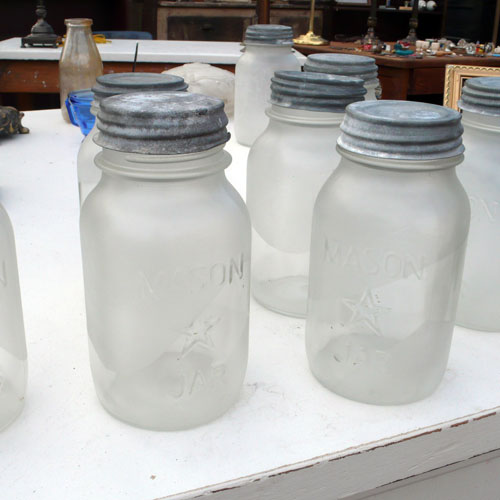 Cool old stamps.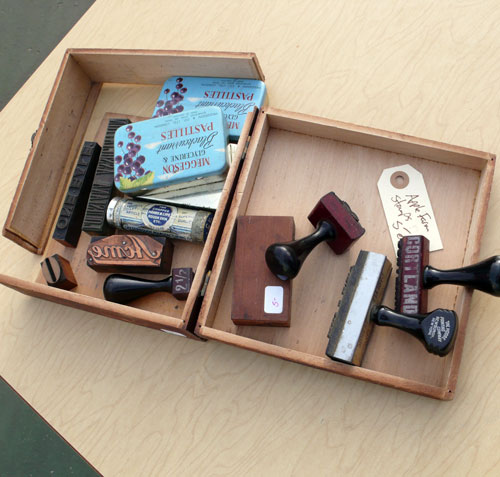 Vintage pattern little suitcase.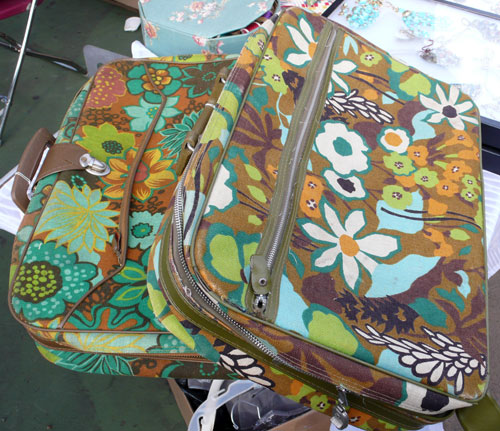 Three Potato Four had a booth there! Lots of wood type blocks!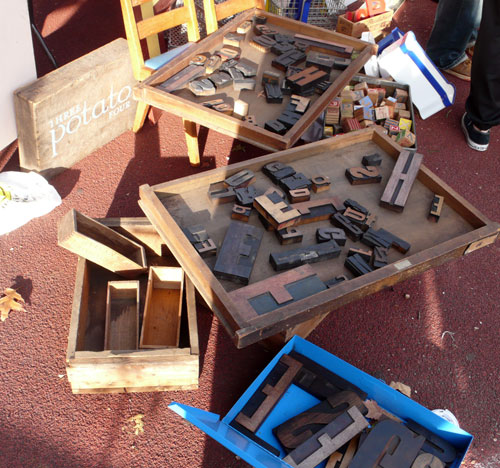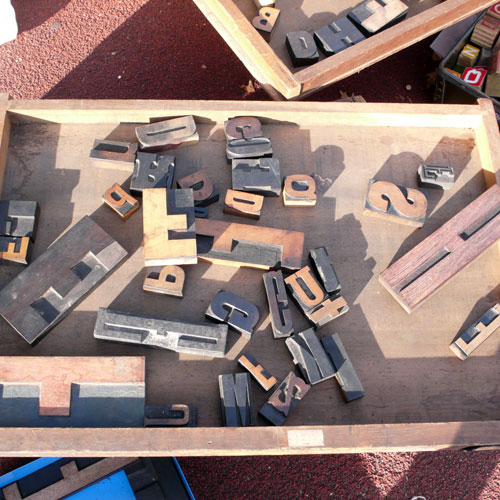 S & B hiding in the box…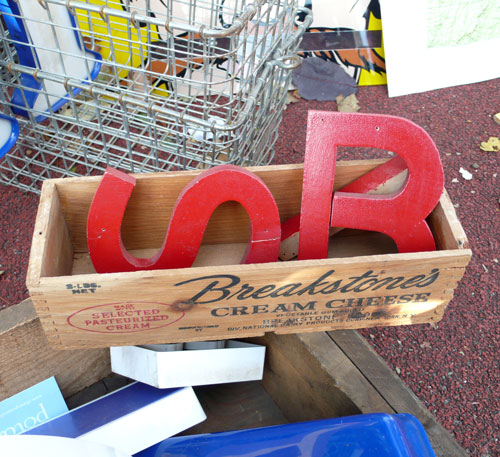 E X — I also like the vintage school wall clock.
I actually have one more post from Brooklyn Flea… so see you later soon!
I meant to go to "Shady's Waggery" to look for Maia's new harness yesterday, but the store has turned into this awesome antique store called "The Upper Rust"! (I'm not sure what happened to the dog boutique…)
The selection in the store is so great, you don't have to dig through everything to find the one, it's all there! Price wasn't too high, either, you would think it would be expensive, but it wasn't.
Bowling pins! I like the wired basket, too.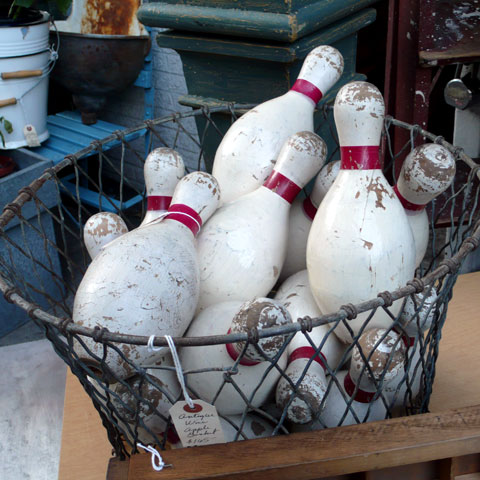 I like these antique boxes, especially the typefaces: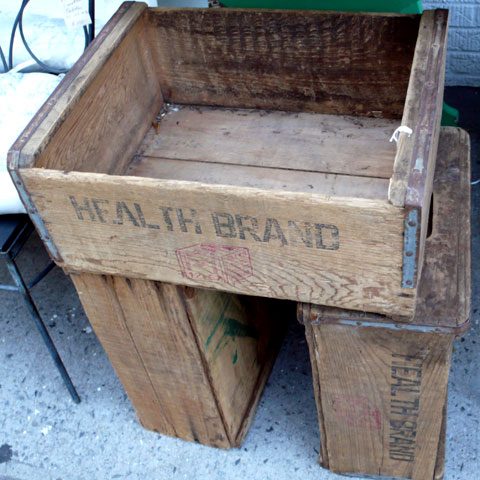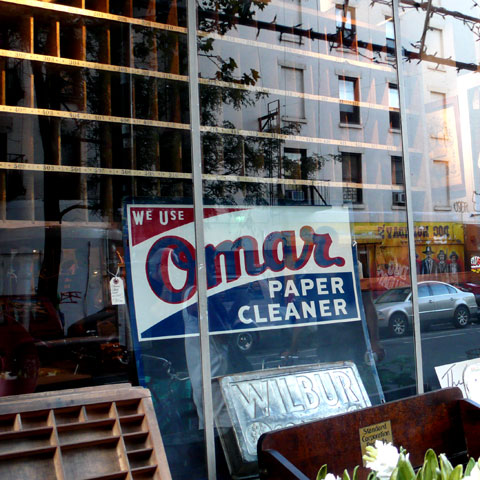 Their business card — everything in the store was labeled with this same tag. I think it's cool idea, it fits the store and it's unique and memorable.