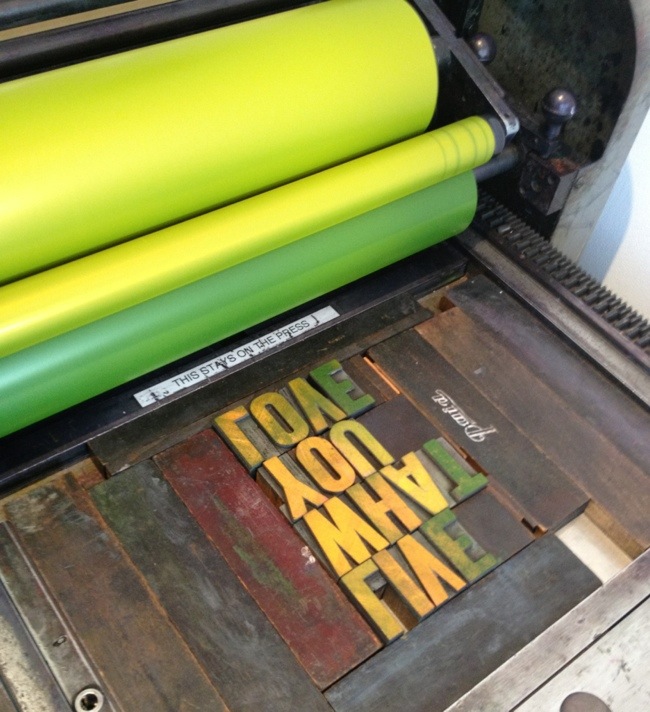 Just wanted to let you know that Live What You Love letterpress prints in yellow are back in stock! It's been sold out for a while… so I'm happy that it's back.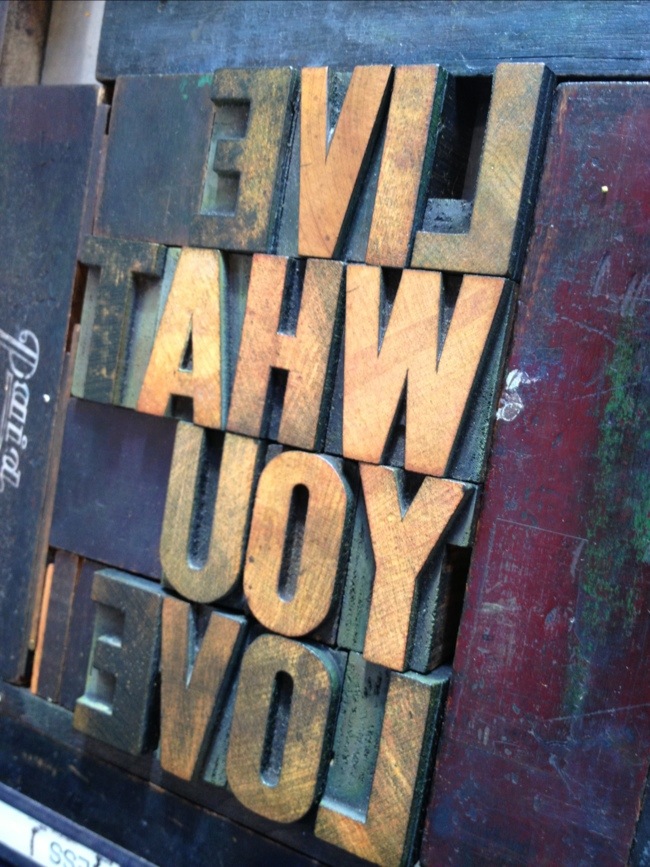 I used different wood type blocks as usual and the letter O of YOU has a really unique texture, I adore it so much.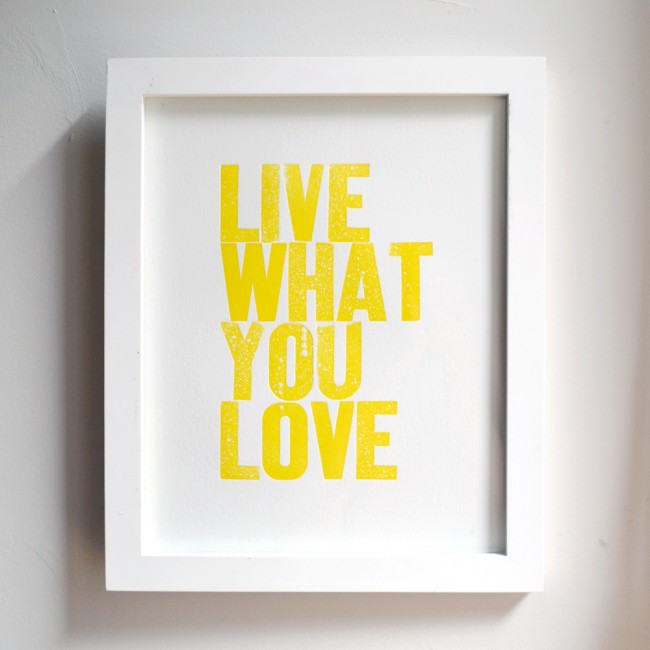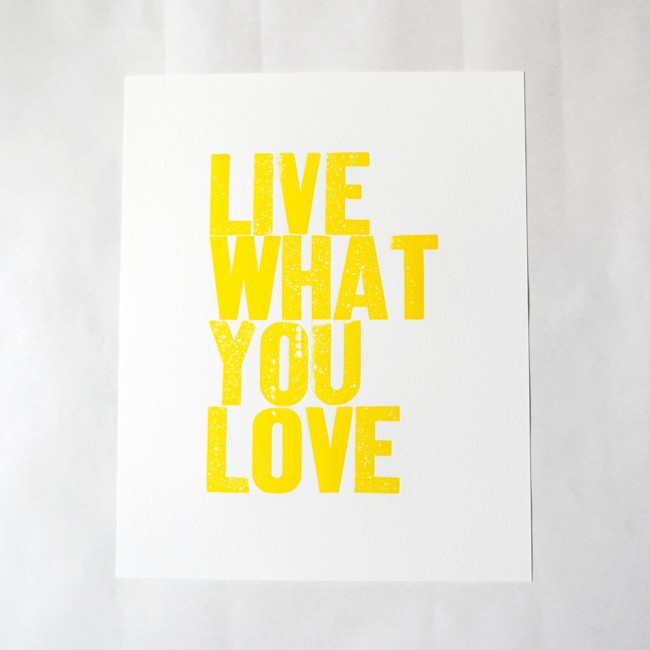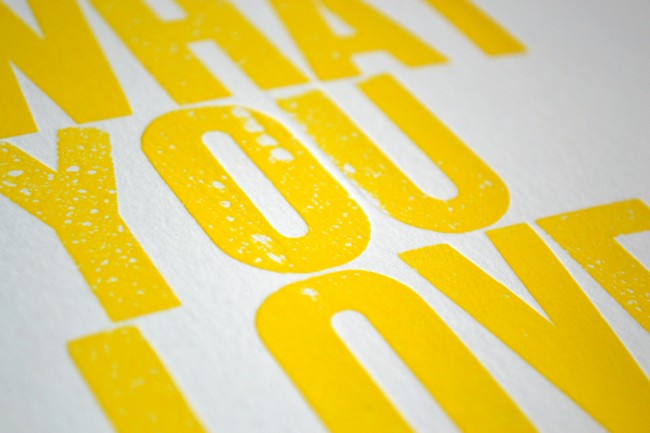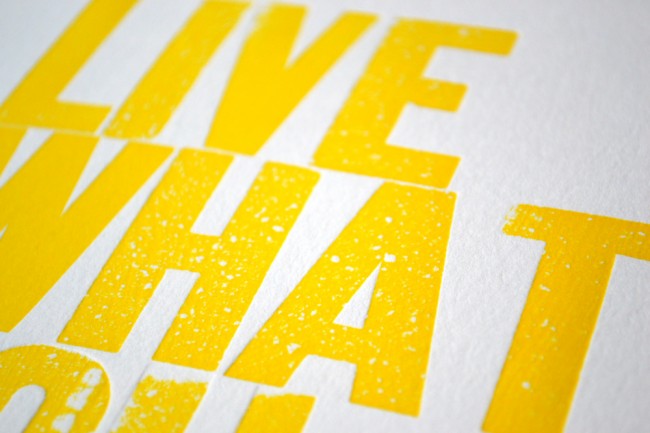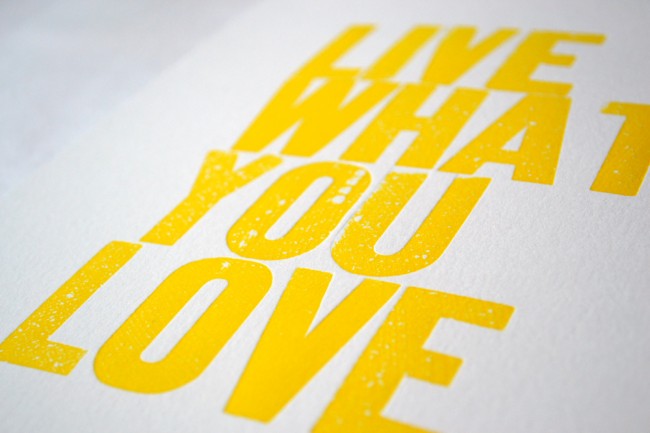 Please stop by the shop and grab one if you've been waiting for it.