Psst. There is a new blog in town :: Miles to Style. My friend slash lovely client Christine from LAMA has launched a blog about fashion and dog!
Christine and her adorable dog, Miles (I've met him when I first met Christine, he was in his bag, didn't say anything throughout our meeting at a café. I remember being so impressed by him. What a good boy!) will show you how to coordinate "the look" together both you and your dog and I'm sure more fun posts are coming soon… isn't it so fun and cute?!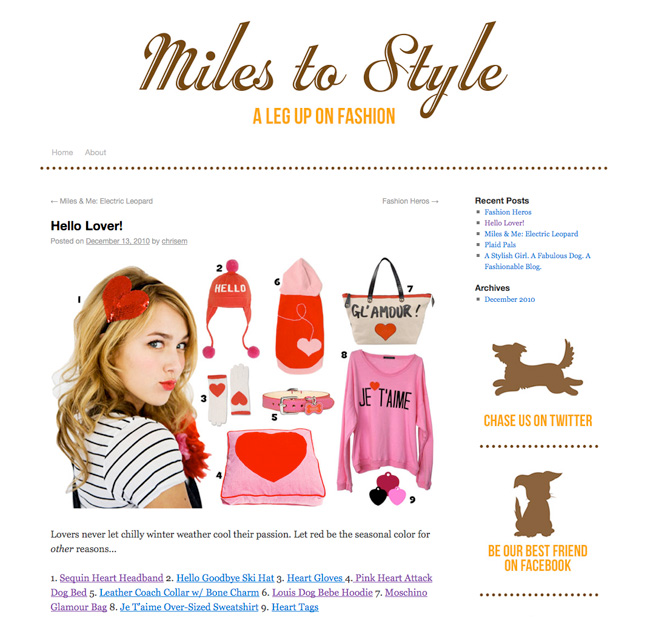 I remember telling Christine when we first got Maia, she was just as excited as I was and she sent me TONS of links for cute dog bags, clothes and collars, I had no idea there were so many fashionable dog related things out there until I had a dog! And yes, she hooked me into all that right away :)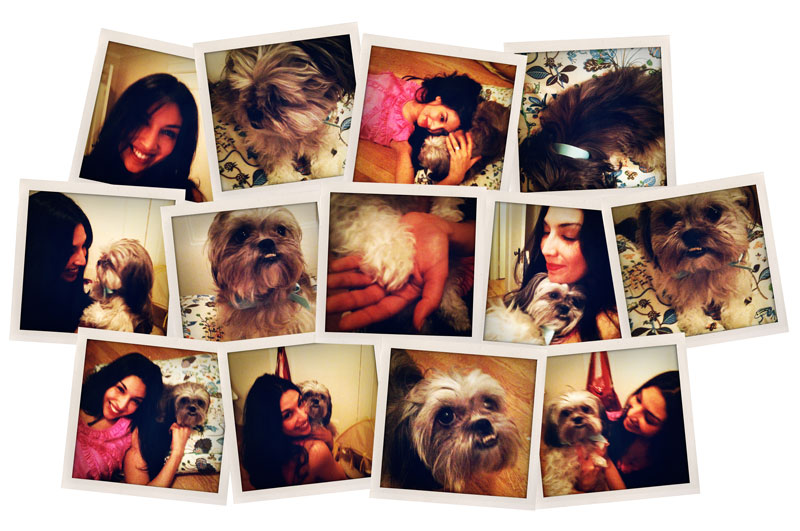 I was so very happy to be a little help putting together the design that she envisioned, too — still in progress, more to come!
Congratulations, Christine (and Miles), everything looks fabulous!! :) xo Hijiri
Make sure to check Miles to Style here.