Sponsored by Legion Paper, organized by Flywheel Press, this recipe card project was absolutely my favorite at the National Stationery Show 2011!
Legion Paper is proud to announce its collaboration with 15 letterpress printers and designers on a project to promote the art of letterpress printing at the 2011 National Stationery Show from May 15-18, 2011.
The project consists of heirloom quality letterpress printed recipe cards, all printed on different papers sourced from around the world.  Legion Paper worked closely with each designer to hand-select the papers to perfectly complement the style and design of each card.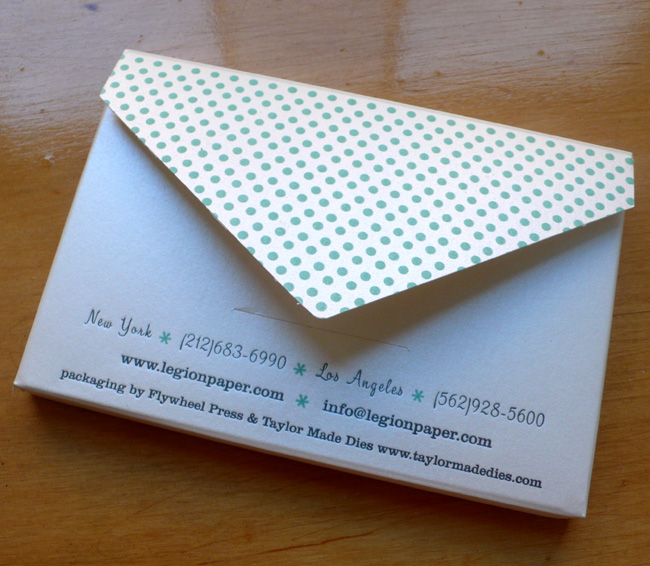 At Legion Paper booth, they gave out a recipe card box (how lovely! Letterpress-printed, of course.) and a card that indicated all the participants and their booth numbers to let your hunt begin.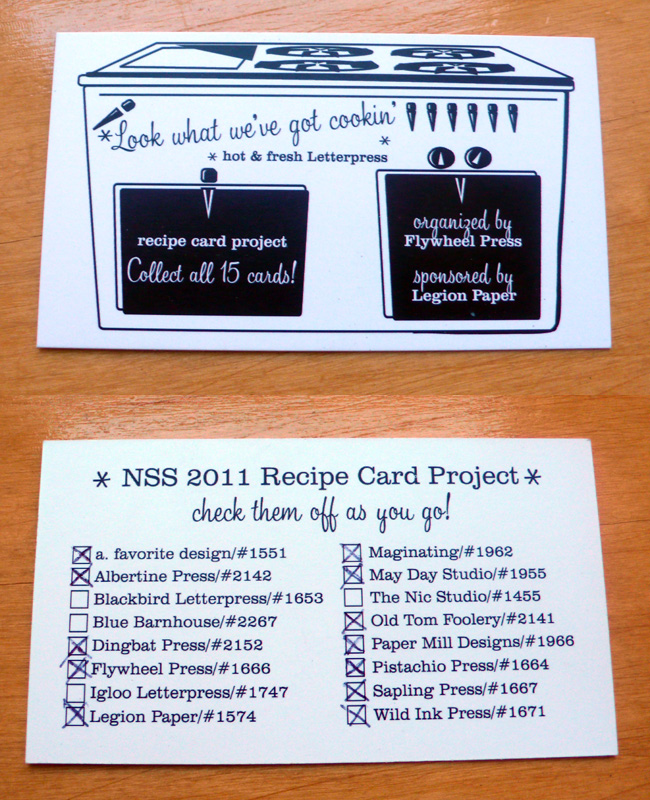 Look at the awesome group of letterpress companies! (It was VERY nice meeting some of them.)
I couldn't collect them all unfortunately… :( but look what I got!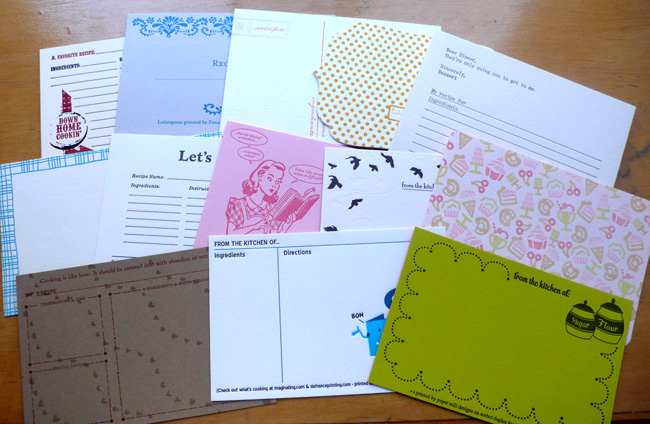 Each recipe card says what kind of paper was used and company's name.
This was such a great idea and now I have not only these beautiful recipe cards in a box, but also, all these paper samples that I can consider for my future projects!