I went to the Renegade Craft fair in the late afternoon on Sunday… and it started pouring as soon as I got there. Not just rain, but strong wind and stormy craziness — I guess there was a tornado warning! So I have missed lots of shops who decided to close earlier… :( but in 30 minutes, it was hot and sunny again, though, I was a bit bummed. Bizarre weather!
Well, I still saw lots of great handmade products, I was inspired by some of the booth/display designs, and enjoyed shopping. Took some photos to share — enjoy!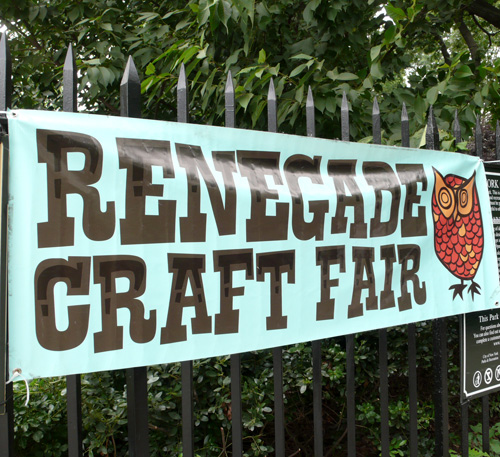 Great posters and kitchen towels by Claudia Pearson: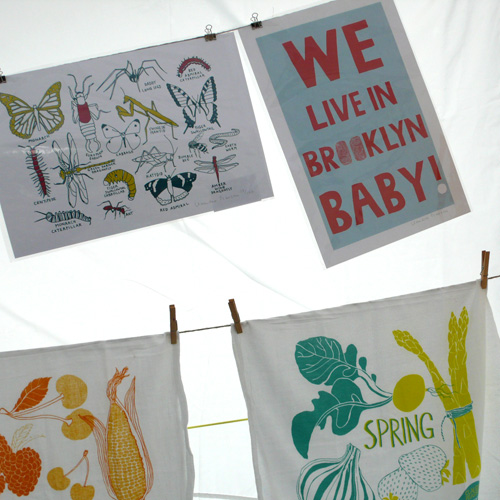 Awesome Brooklyn poster and t-shirts: (I just can't locate who this is by — does anyone know?)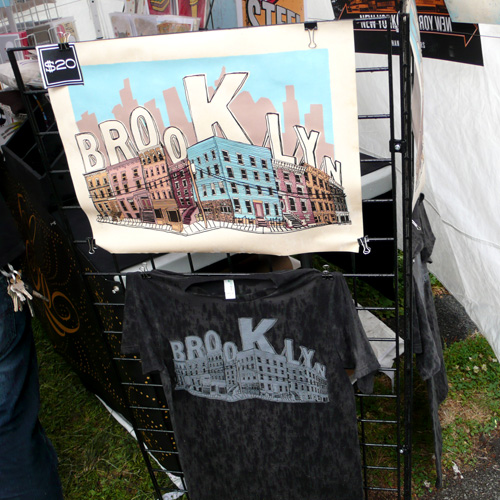 Miniature Rhino booth — I've been a fan of their work, their booth was so awesome!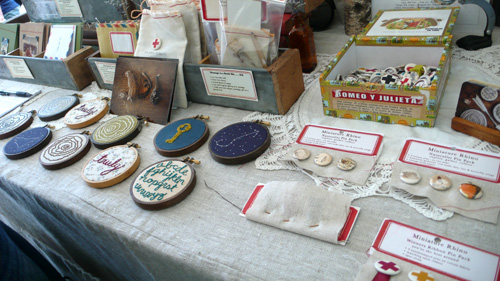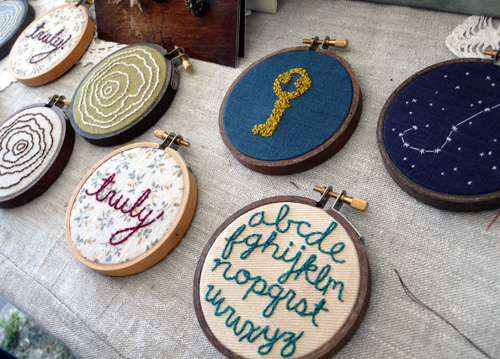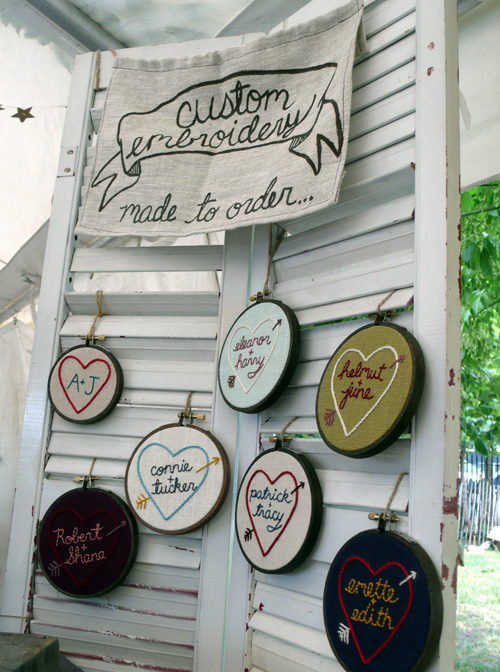 Cute leather alphabet rings by Lucky Me Beads: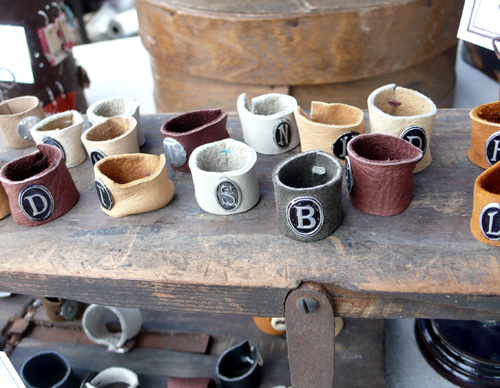 Loved their display ideas.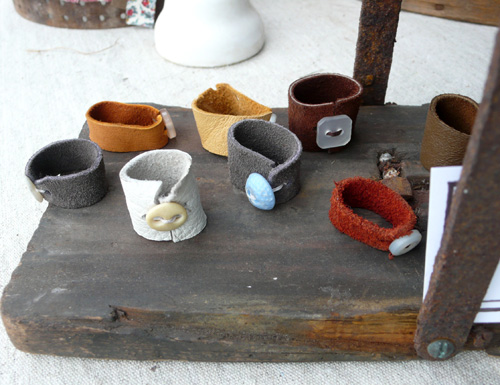 Speaking of display ideas, Queens Metal used vintage wooden boxes and oil can tops, I thought it was so cool.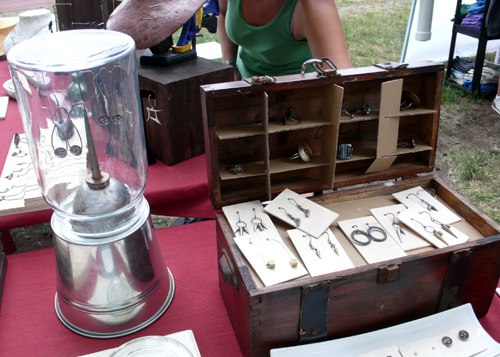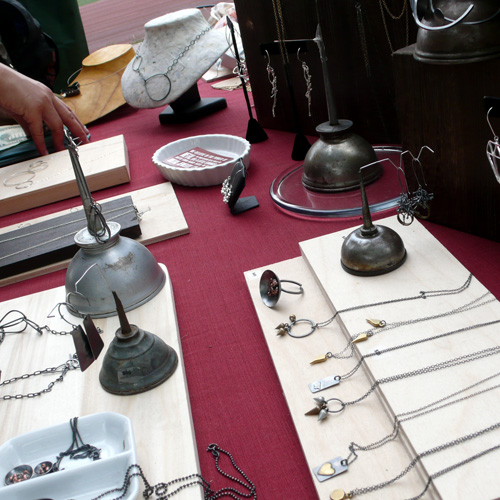 Another cool display idea by the Hand of Fatima Design — using old books as earring stands: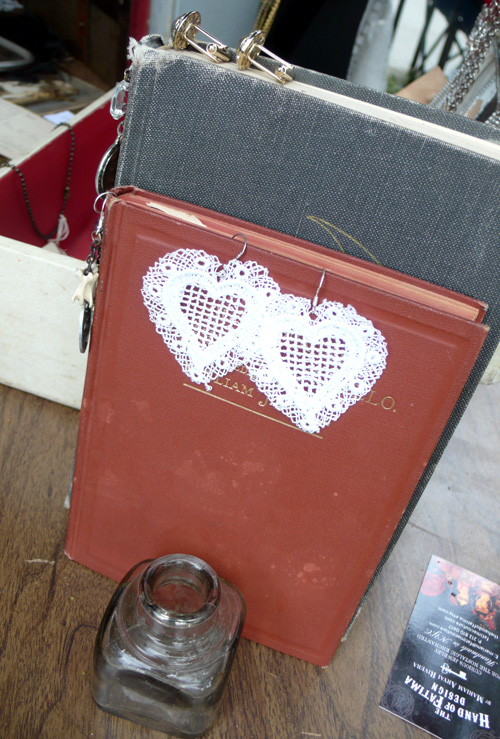 oh hi!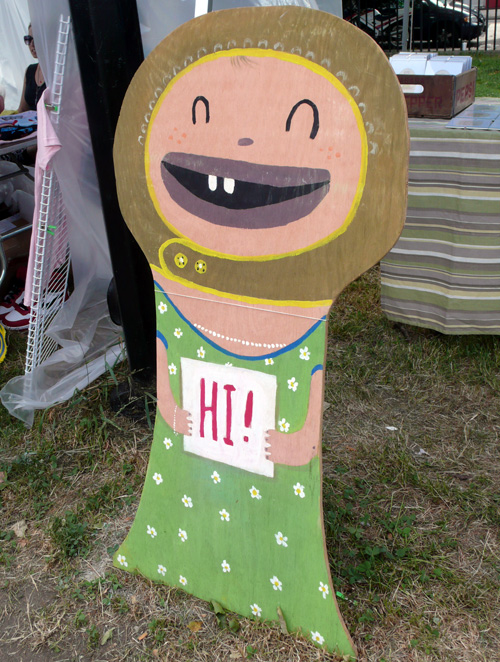 These jewelries by Cursive Design are so great, caught my eye for sure.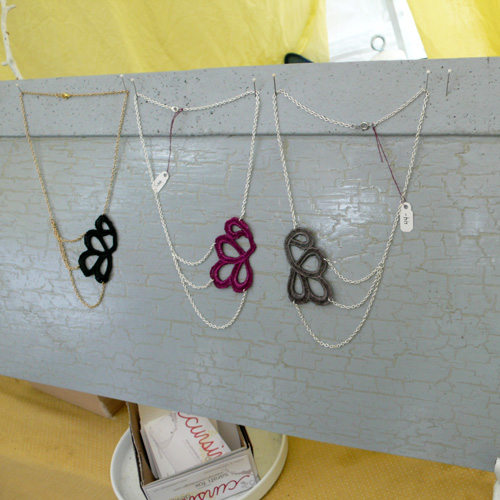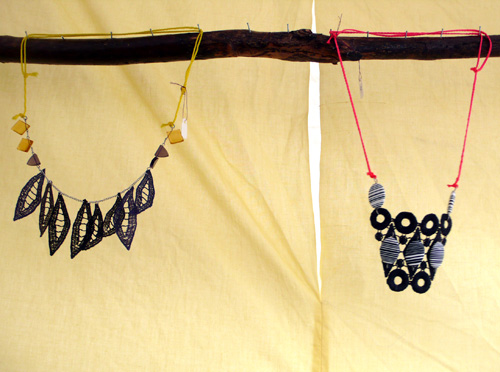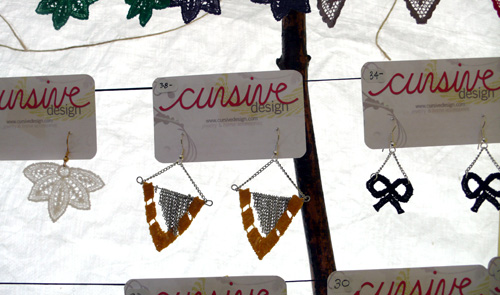 and I loved these handmade illustrated prints by Virginia Kraljevic!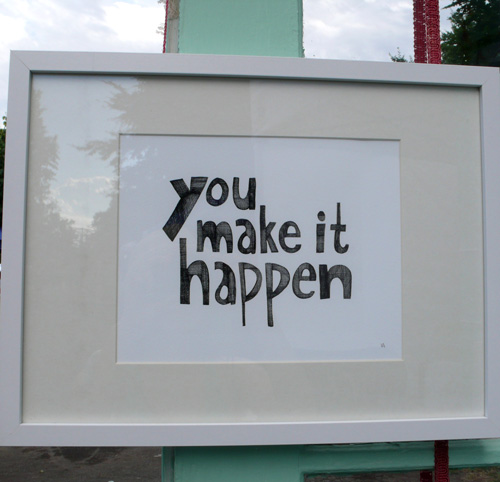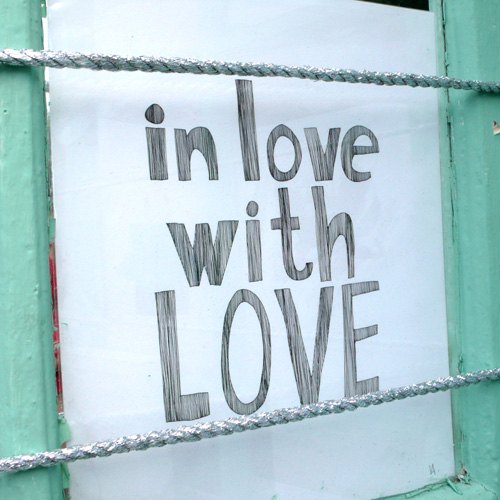 Great chalk board and hand written price board: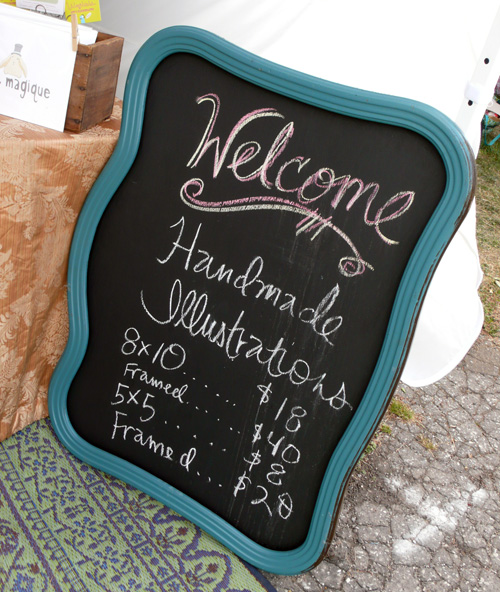 and last but not least, loved the usage of woods throughout their work and displays via Timber!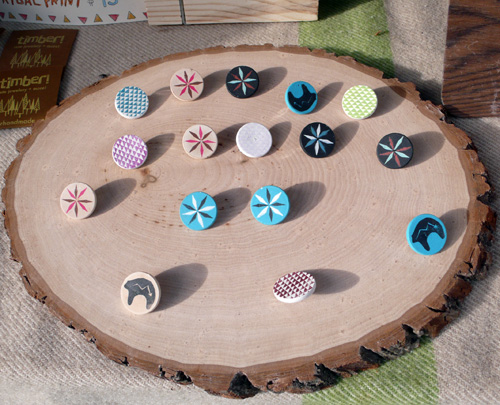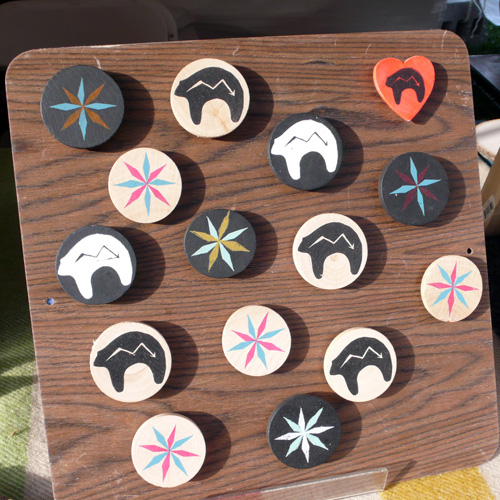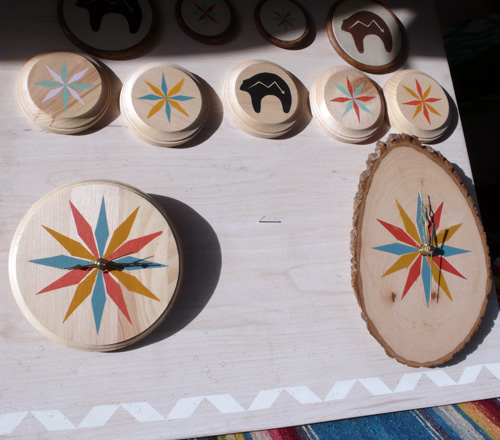 I didn't take photos of ALL the things I saw, but there were many many more… Cheers to all the artists!! I'm glad I made it even in the crazy weather and be able to support handmade!!