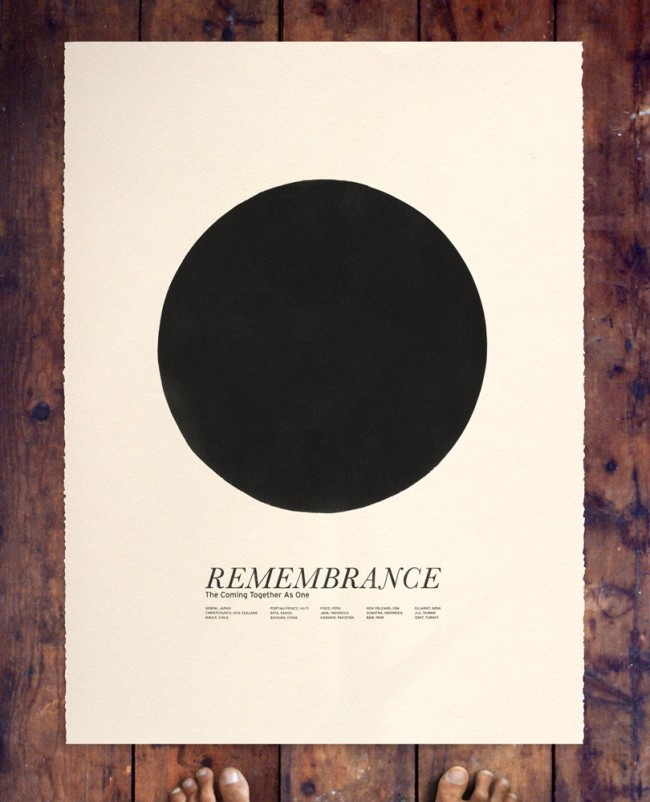 Good morning :) Hope you had a nice weekend… I went to the bake sale (it's happening again this Saturday, I donated some letterpress cards and will be there this week!) and the fundraising event to support my friends and my country. It felt really great :)
Came across this awesome poster by Beauchamping and had to share — REMEMBRANCE. All profits donated to disaster relief.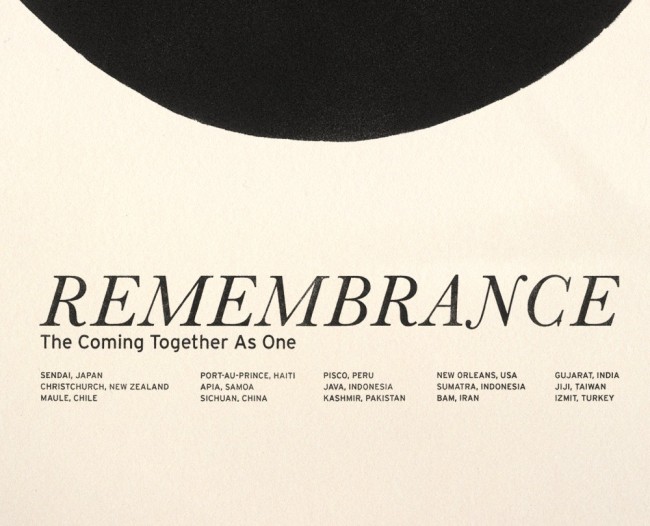 All the cities affected by natural disasters are listed under the "REMEMBRANCE The Coming Together As One" and the graphic is a simple circle (also, Japan's country flag) — LOVE the concept and simple yet very strong message here.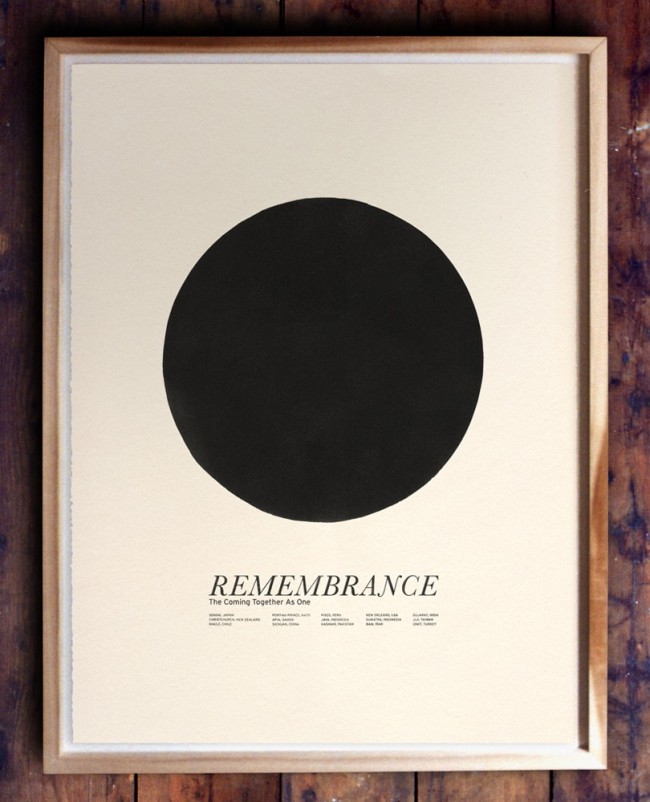 (images via beauchamping)