Last Friday, I visited the Arm letterpress studio to help my friend print their save-the-date cards — I didn't realize that it'd been a long time since I last visited! I knew it's going to be fun printing with a friend, but I forgot how awesome that is to be in the public printing shop and work with lots of other people! The energy, the smell of ink, the sound of the presses cranking… all was great. And of course, we had fun printing and oh my god, their save-the-date cards came out soo great!
Some photos…
More Impression (on Vandercook Press):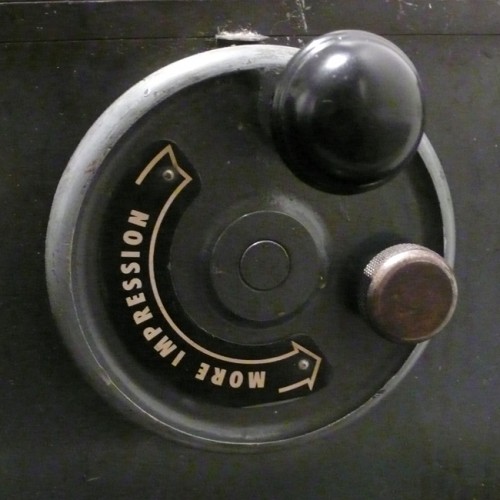 I took this the end of the night, but all the presses were busy all day on Friday evening.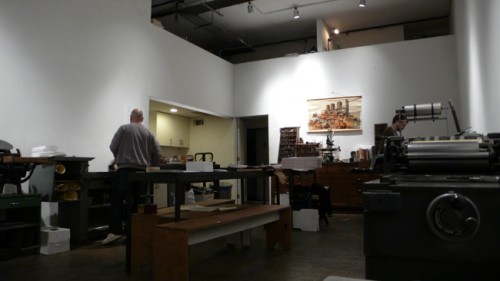 The Arm Flyers. Of course letterpressed and hand type set (I'm sure).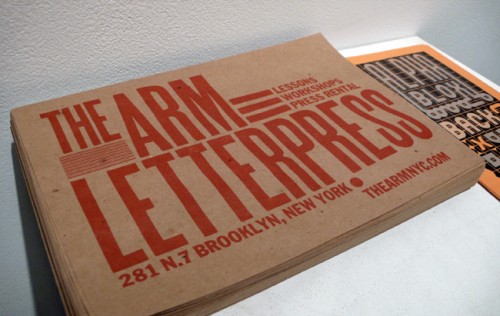 If you are interested in letterpress, they have workshops, too, you should check it out. Happy printing!