Here she is! The Golding Pearl Old Style No.3, that is! She has been in the process of being restored at the Arm and almost ready to come home to my studio. When I visited the Arm, I got to meet her and she was so beautiful, I can't wait to print with her!
The room was a bit dark so the photos didn't come out well, but this is the Golding Pearl Old Style Press No.3: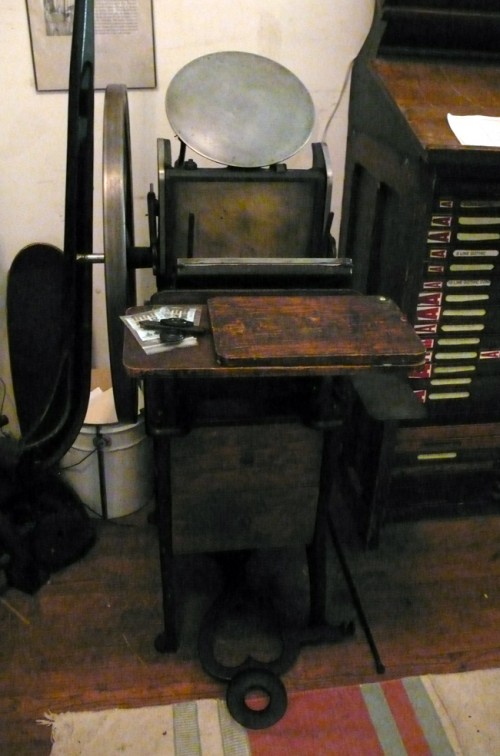 with the heart-shaped treadle!!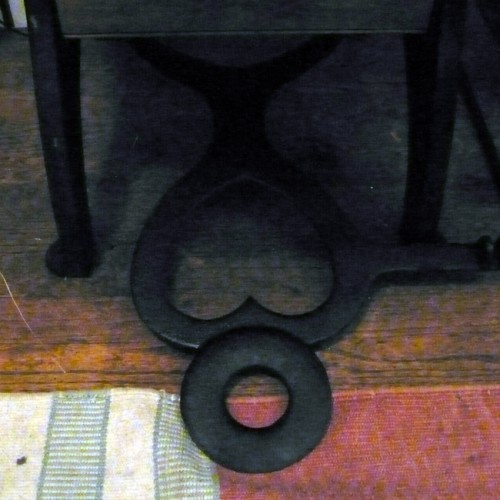 The flywheel is gorgeous, too.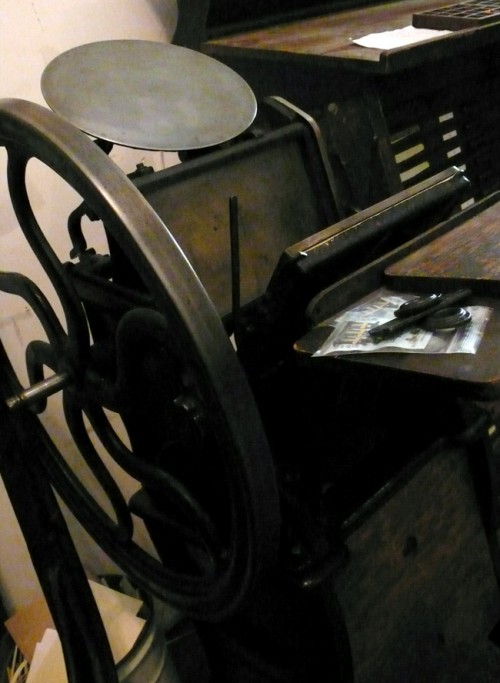 I was so excited that I had to share! :)
I have to rearrange my studio space a bit so I can welcome her soon… can't wait!!