Lindsay from Lindsay Wilson Photography had another great project for me (did you see the previous post?) to help her create custom prints with couple of quotes by Charles Bukowski. They came out so nicely, I wanted to share!
Since it was 5×7 prints, I used smaller wood type blocks. With my computer printouts, pick up all the letters and try to form sentences…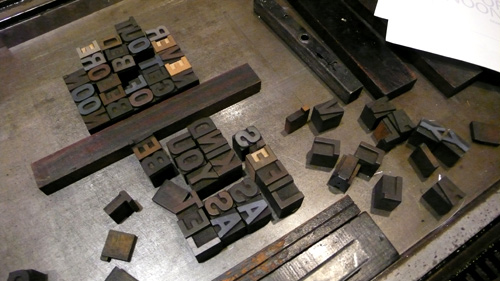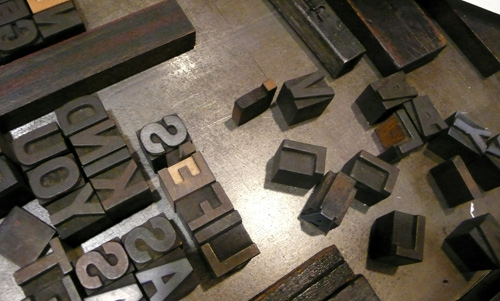 All the letters picked, spelling double-checked…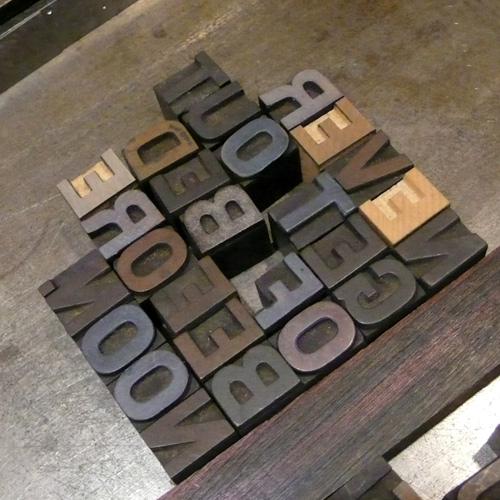 Start locking the letters. Takes a long time…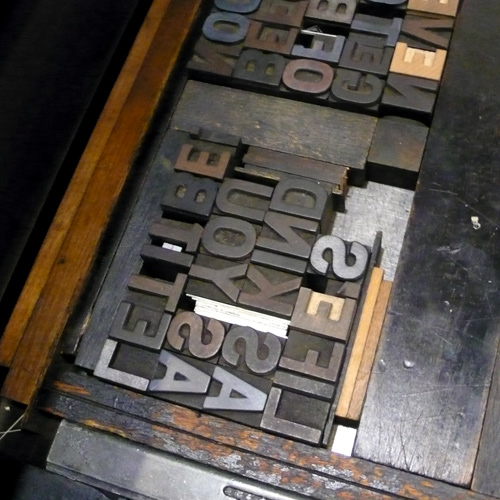 Adjusting impressions and placements… I'm printing both quotes in one paper here.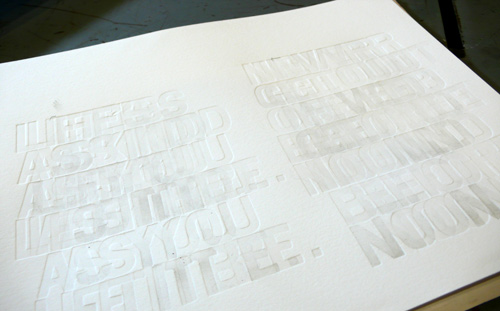 After everything is set, ink the press and print…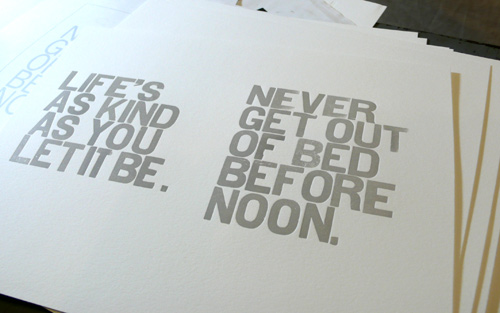 For his name, I ordered a polymer plate. Setting up the plate on the base, ready to print his name separately.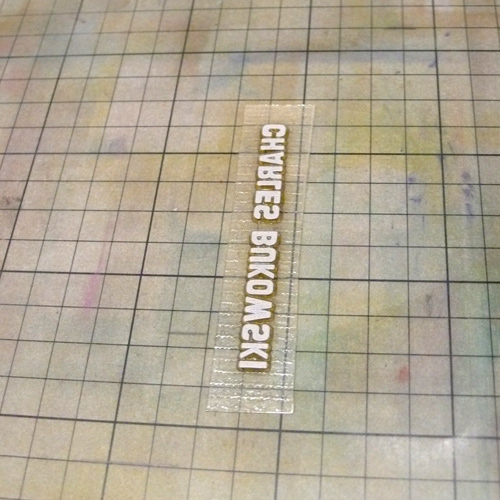 and here are the final products!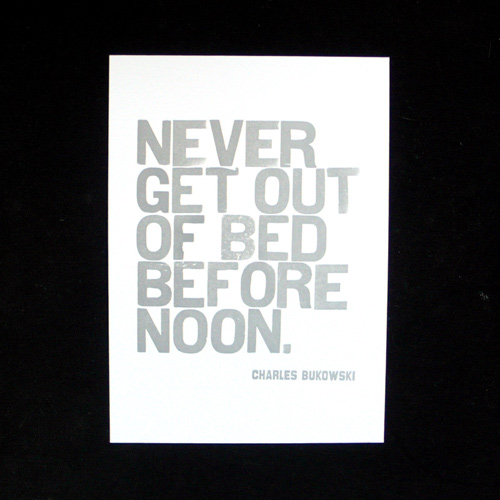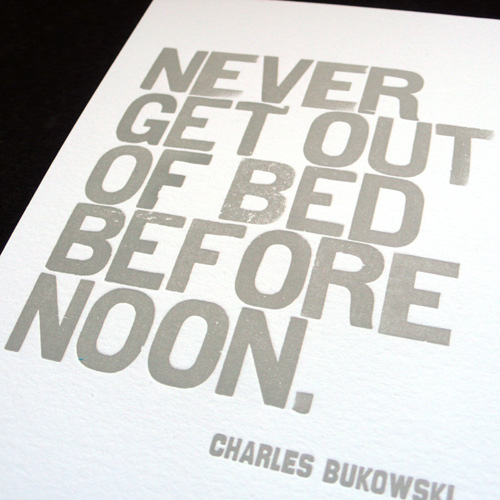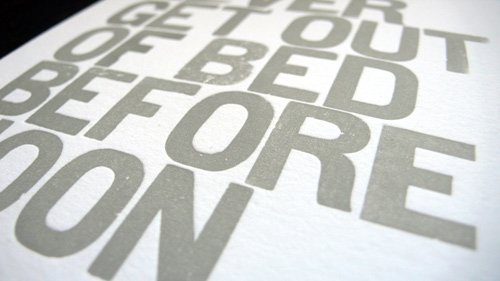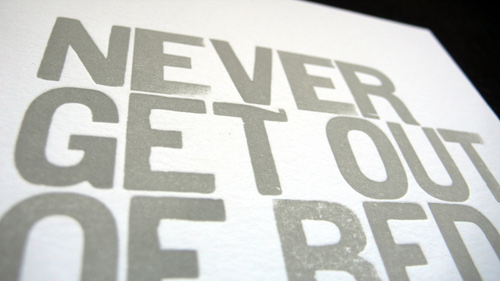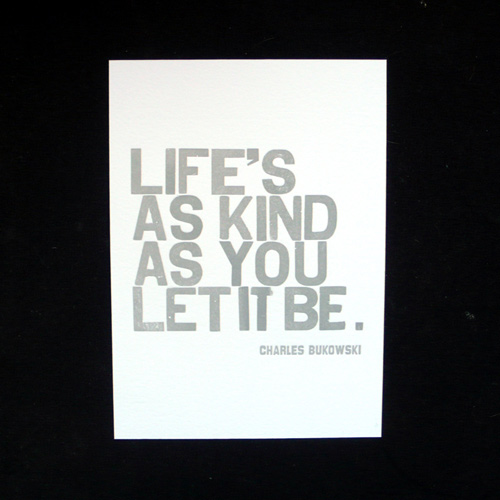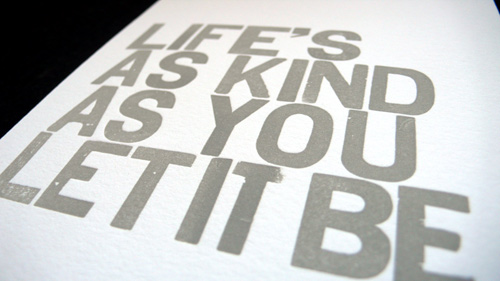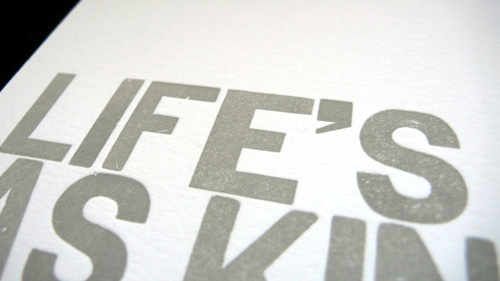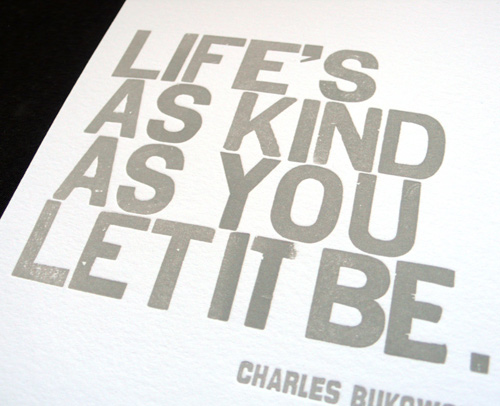 Yes, perfectly imperfect, I just can't get enough of the wood type loveliness… Lindsay and her husband told me the nicest things, made me happy so much! Thank you for another fun and wonderful project!