Another great win for the Giants last night, I'm sure the whole city is going crazy! I so wish I were there to witness everything and feel the energy… but before I do anything, I would stop by the Blue Bottle Coffee first. That's exactly what we did when we landed in San Francisco this July — straight to the Blue Bottle!
The Hayes Valley kiosk to be exact: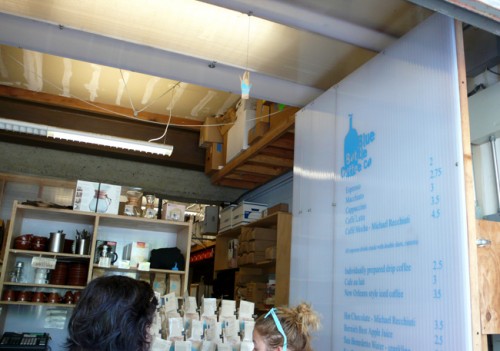 I always love their logo and the store signs, too.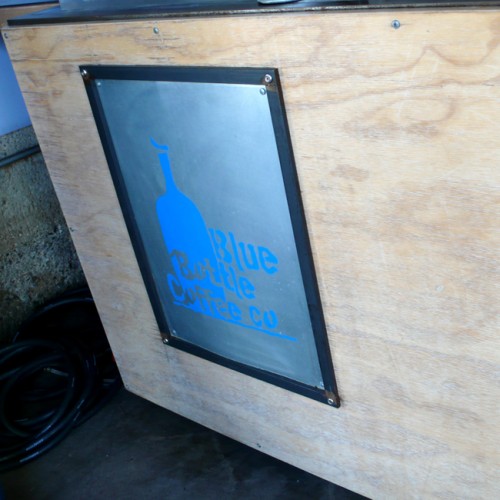 Lots of different kinds of beans… I like their packaging, too. Each name is hand stamped and the logo might be hand stamped as well.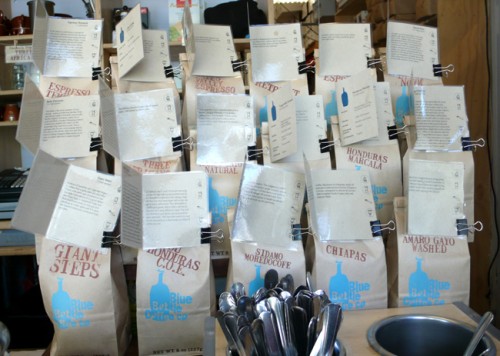 There is a Blue Bottle Café in Ferry Building now (well, I don't know when they came here, but not when I lived there) so of course, we stopped by there as well…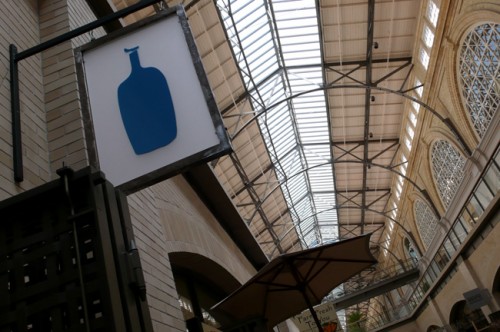 and look what I found! An embroidery café sign :) I thought it was so cute I had to take photos!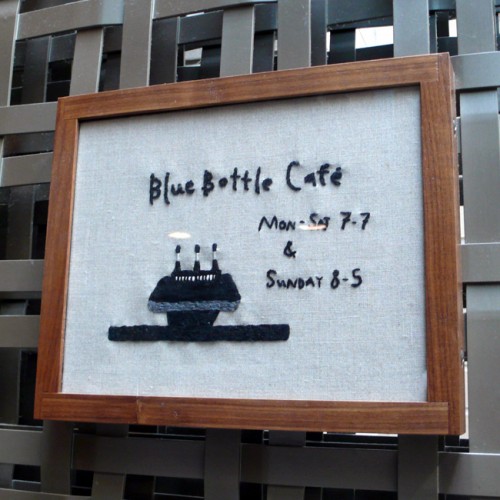 "Blue Bottle Customers Only, Please!" sign on the café table, also embroidered. So sweet, right? I love it :)
And I still love my cup of Blue Bottle every morning here in NY. Life is good. Happy Friday!