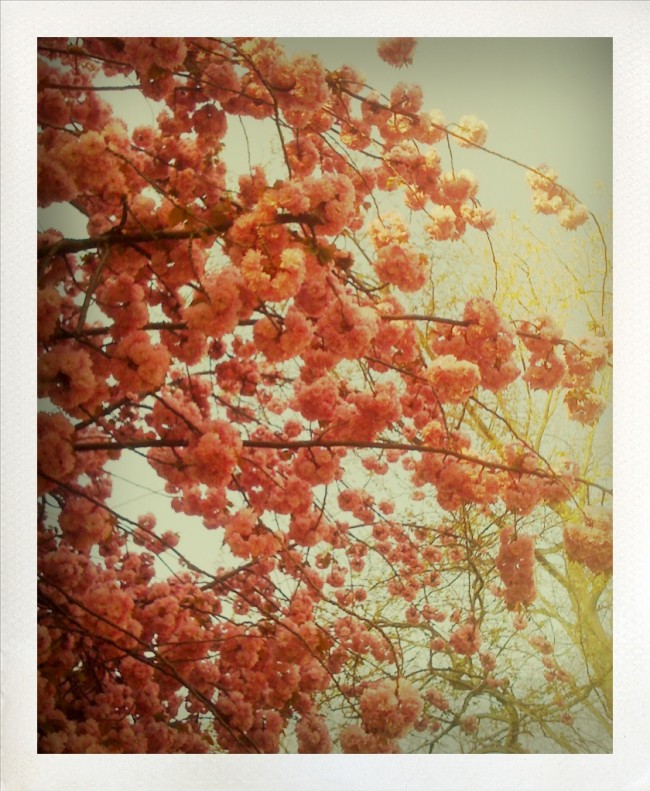 Yesterday was so hot and sunny (83 degrees!) — I was so swamped all day inside, but I needed to go to post office anyway so I went outside with Maia and wow, spring was in full swing! I couldn't help snapping few pictures here and there, I just love the visible change on earth, so very lively and gives me such an energy!
First few are from Brooklyn War Memorial Park on Cadman Plaza. The cherry blossom tree was in full bloom (above) and so many dandelion flowers are everywhere on the grass (below).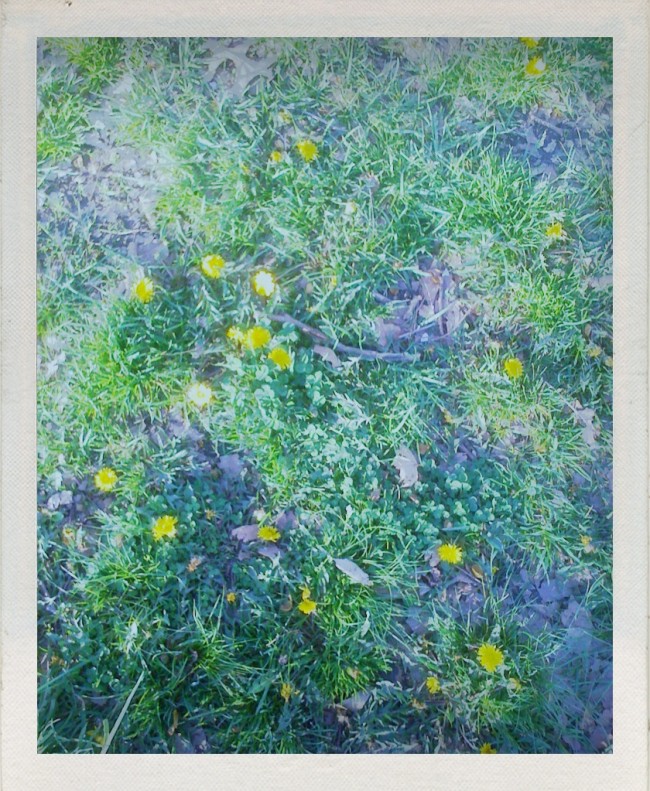 Maia loved it :)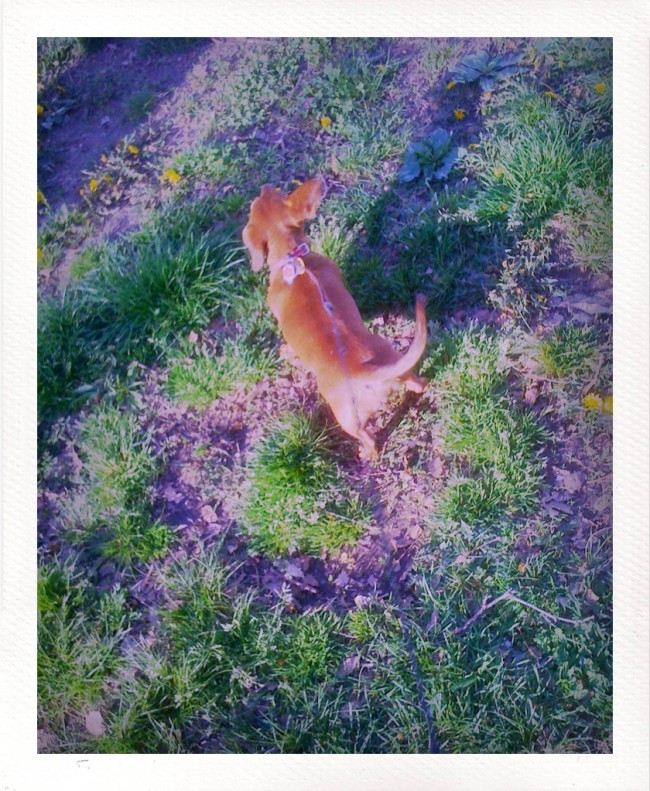 These next few are from right by the Brooklyn Bridge entrance on Washington Street. It was like this in December.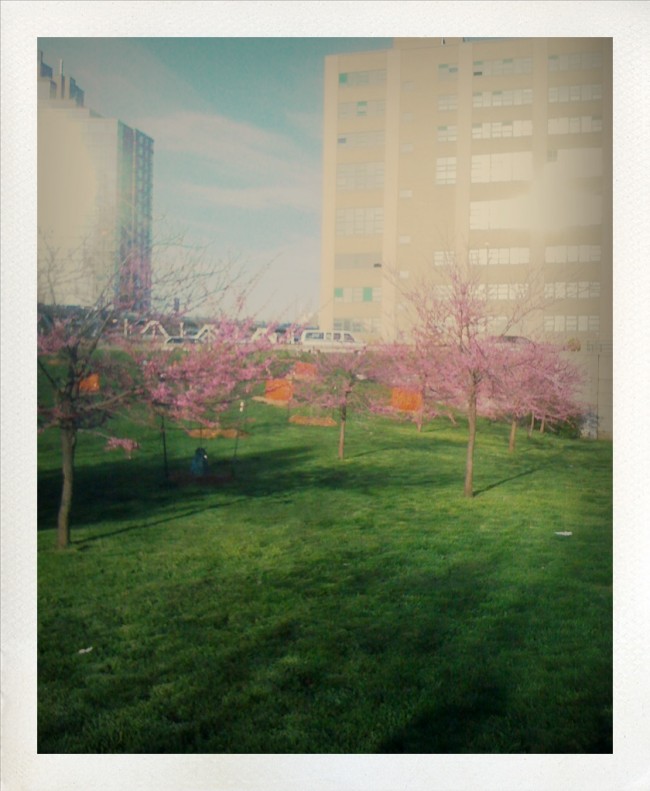 I guess they are planting lots of trees now (the orange parts you see)…
The pink flower colors on green and on blue sky really caught my eye and made me happy :)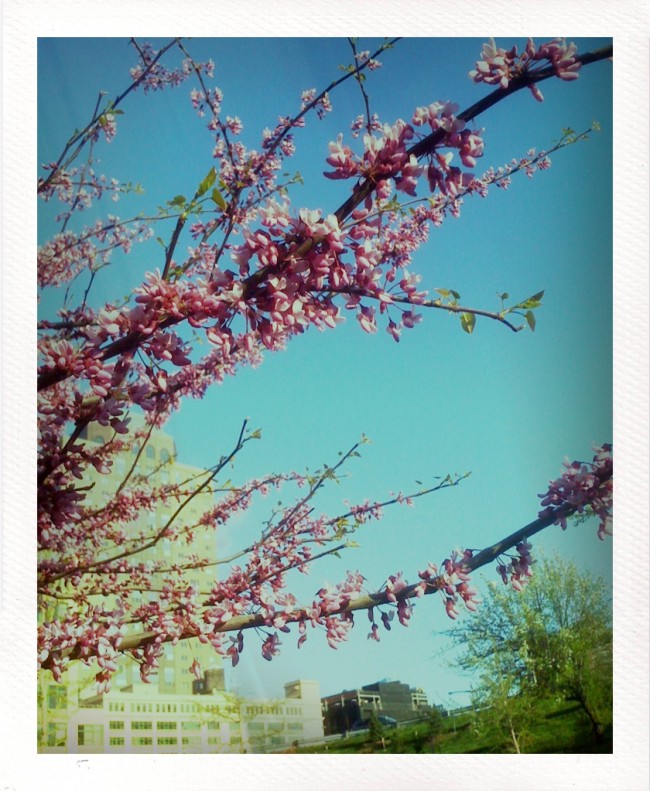 It's a little cloudy today here in NY, but these pictures will keep me happy all day. Hope they will make you happy, too :) Have a great day! xo Hijiri