Happy Friday! How was your week?! Did yours fly as fast as mine did? The only time I felt like the time had stopped was whenever I looked at our Christmas tree that we put up last weekend. It's been making me happy every single day ever since! This year, it's not against the wall so we can see it 360º and that means more ornaments to hang :) I wanted it to be really full so I put up all the ornaments from previous years plus I got some new ones for the year!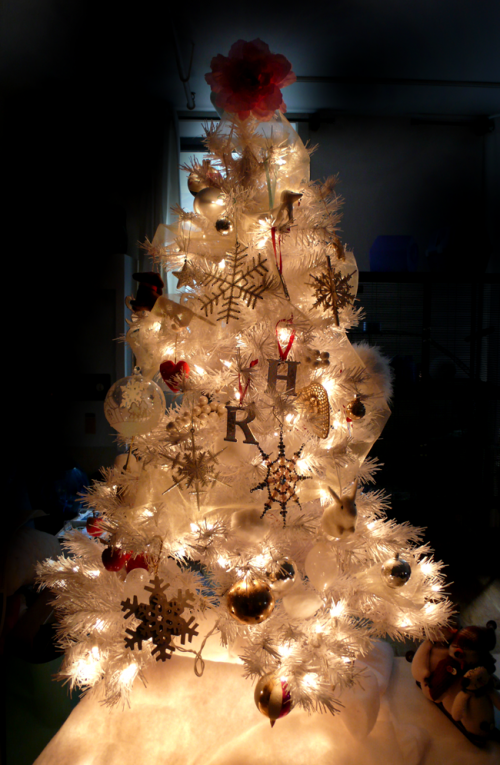 New this year: Chinchilla ornament (well, I think it is a rabbit, but it really looks like our chinchillas!) from Anthropologie.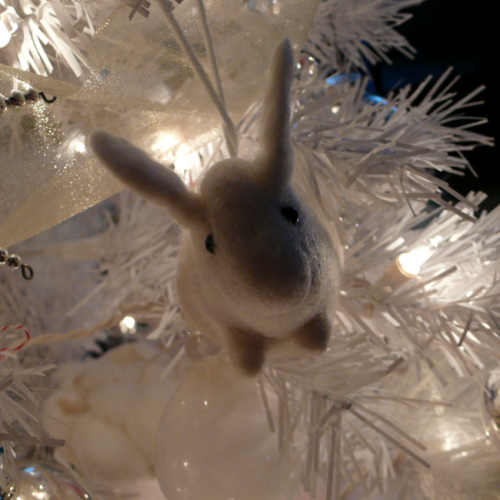 and Dachshund ornament from Jonathan Adler. (A second I saw it came out, it was already our new ornament for the year!)
I got few polka dots glitter ornaments from Crate and Barrel. They are so cute :)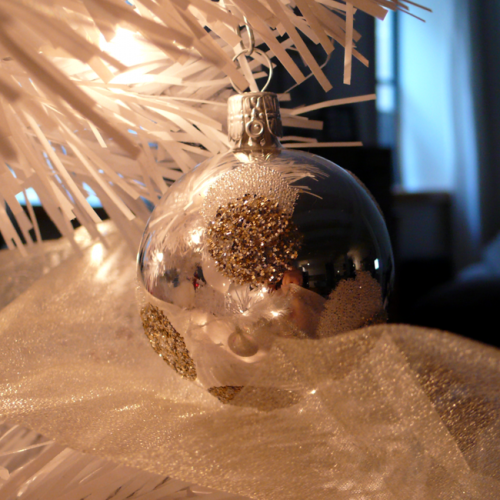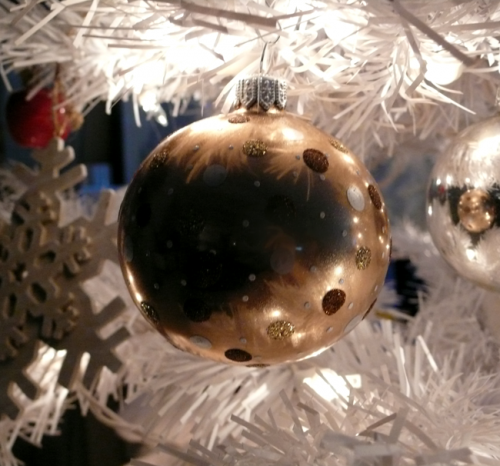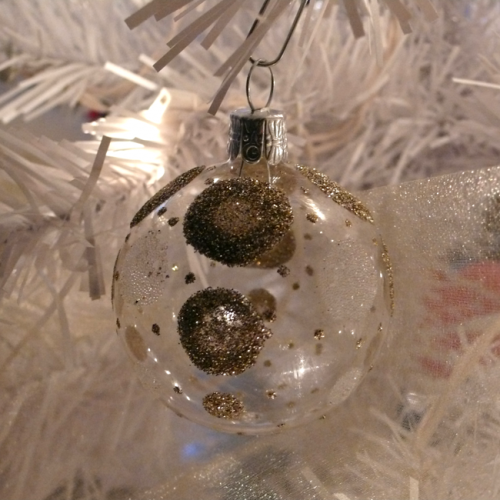 and stars, too.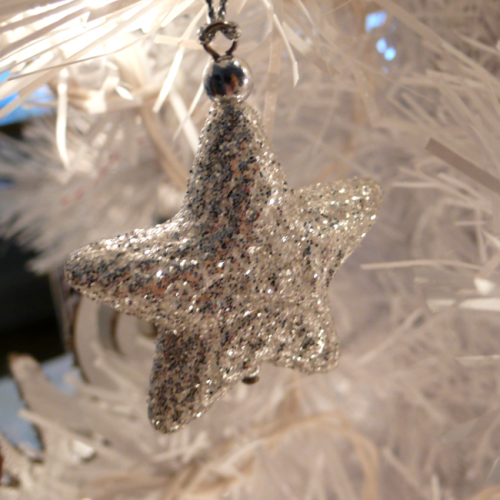 A back of our tree:
and this snowman sitting on a snowflake is still one of my favorites :) I got him in Hayes Valley shop in San Francisco, they had the best ornaments every year, I want to go back there for the holiday season someday again…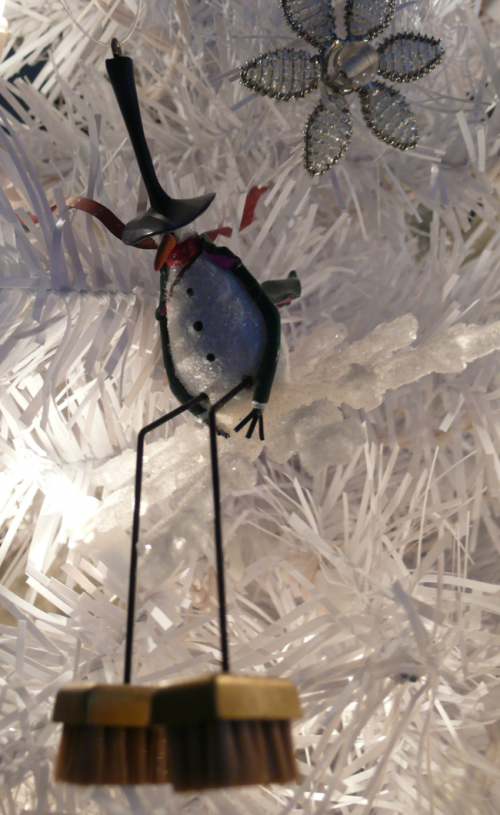 If you have your Christmas tree photos up somewhere, I'd love to see, please tell me the link in the comment section! Happy Tree decorating!