We went to eat our first brunch of the year at Apple Wood in Park Slope. We have been there for dinner a few times and noticed and liked their logo, but never got to take pictures because it was dark out.
and here it is – I like the woodcut print looking apple. Very nice. Always catches my eye.
Another Beer Table sign that caught my eye:
For New Year's Day dinner, Randy and I always eat Sushi or Japanese New Year food (if we could) and we went to Sakura Cafe in Park Slope this year to celebrate our bright new year and it was perfect!
and one of the beers Randy had called "Ginga Kogen Beer" (imported beer from Japan) was not only a very good beer, but also a great designed beer.
It was a bit too dark at the restaurant, but here's a better photo – yes, it's in blue bottle!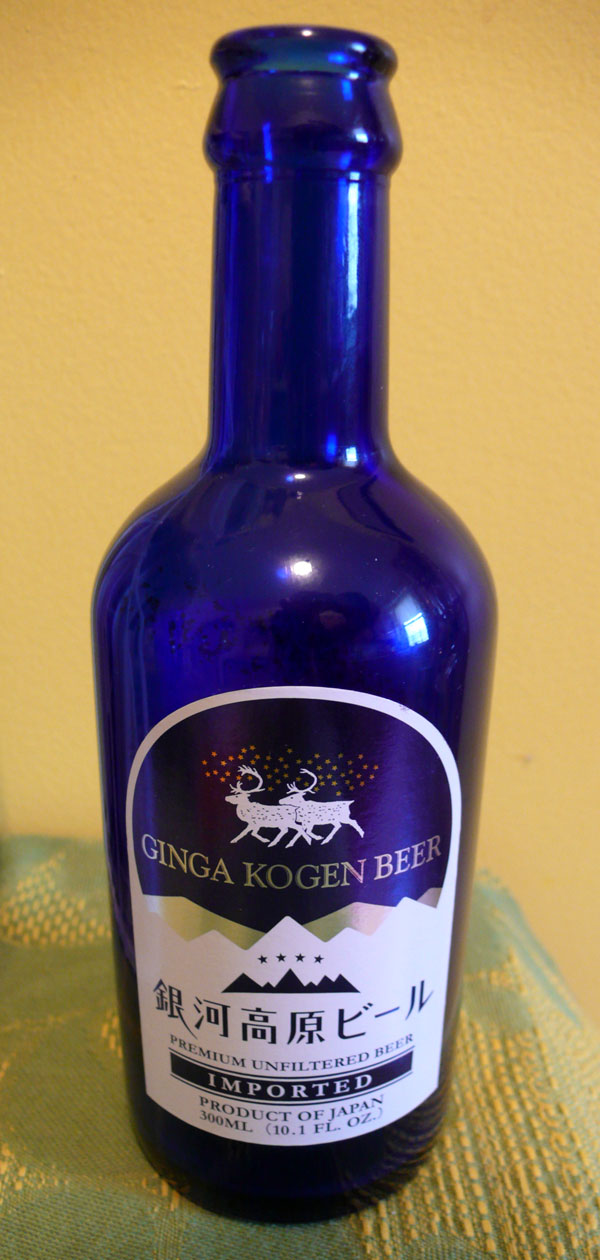 I thought it was really nice.
From New Year's Day. Inspirations were everywhere.
Happy first Friday of the year and have a great first weekend of the year, everyone! I'll be back with my letterpress studio visit on Monday!