I went to The Arm letterpress studio over the weekend to print some more cards and prints… the studio was really cool! I ended up spending 4 hours there, gosh, it's so much fun I could do that all day long!
Picture is from their website — the dog is Henry, he was such a good boy, I enjoyed printing with his presence.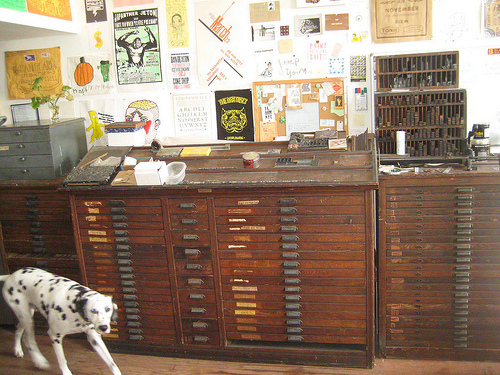 I had a few requests on colors so I printed "Live What You Love" print (3rd edition!) in 5 colors and now they are all available at my etsy shop!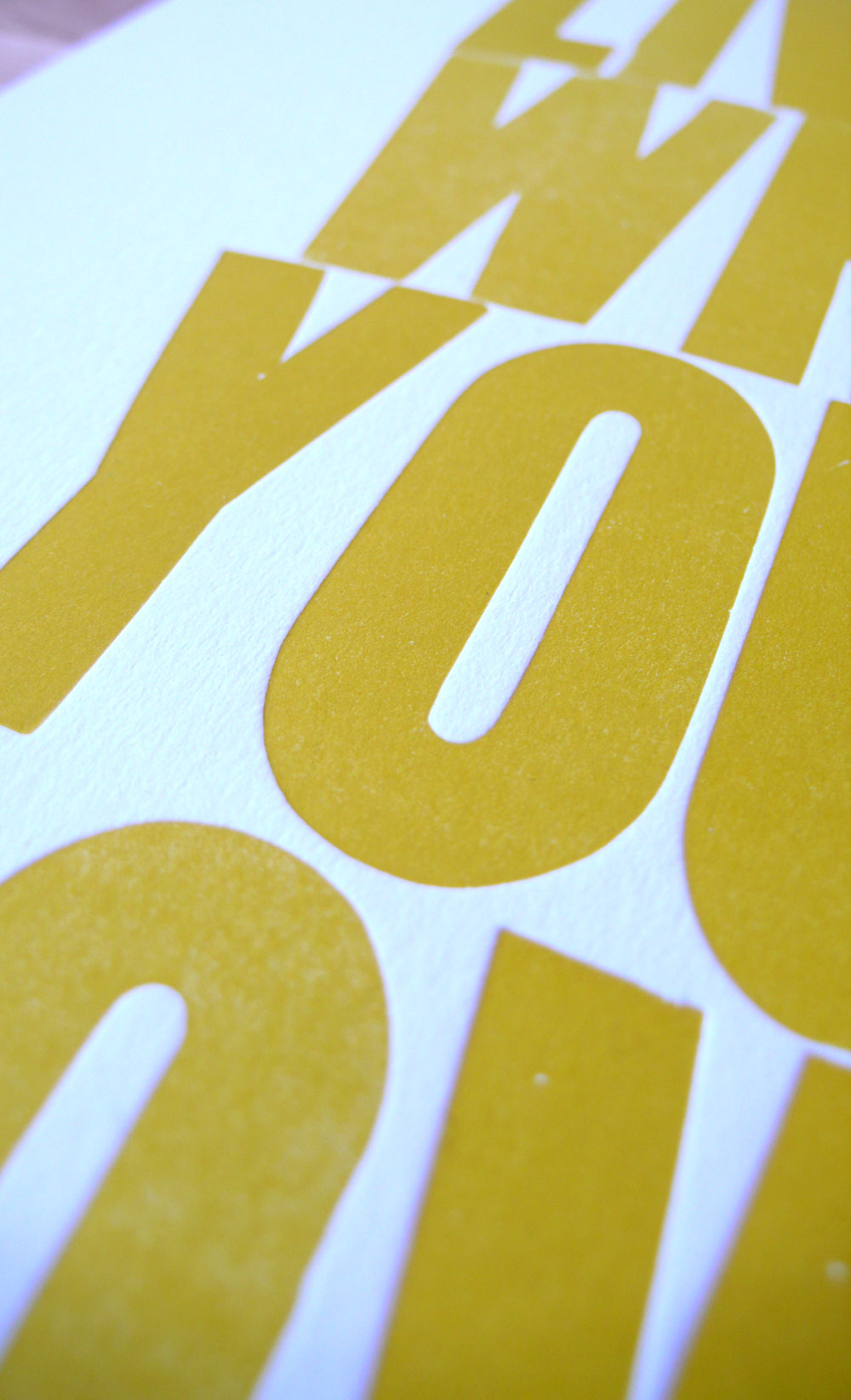 Orange one: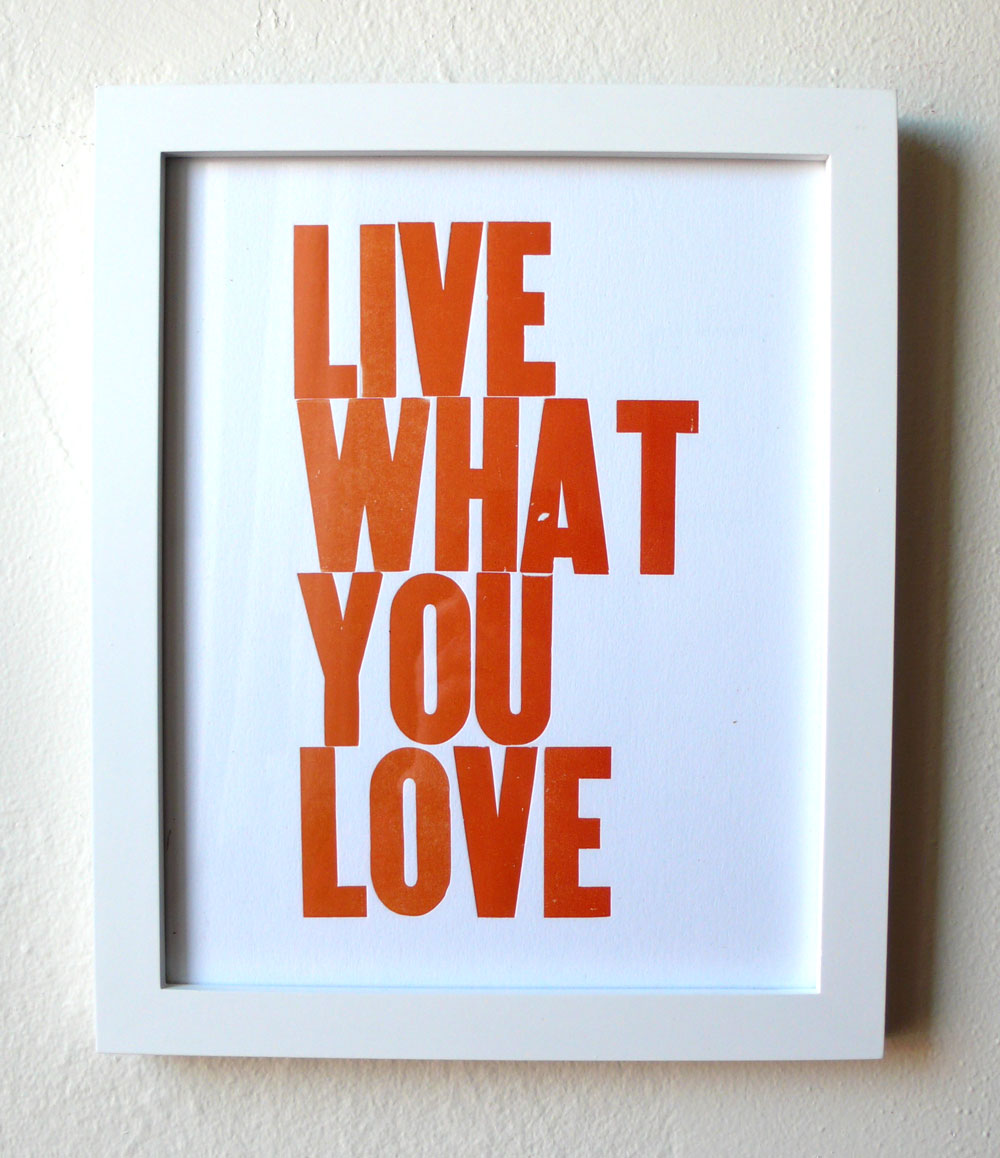 and red one:
Which color do you like??
Today is a big back to work day for a lot of people, I am actually working from home this week, it's nice! The letterpress cards I printed will follow later. I hope this will inspire you this morning…