I wanted to share another lovely website Randy and I launched recently: Suga Jewelry shopping site.
My friend, Suga wanted a very simple and clean website to showcase her one of a kind handmade jewelry and she also wanted to be able to sell them online so we've been working with her on this website… we are still working on some features, but overall, it came out really lovely, simple and shows her nature inspired work very well.
Homepage: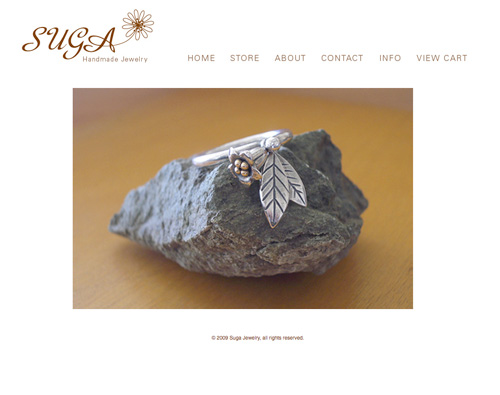 Store page: I love how she used branches and wood background. It ties everything together nicely, I think.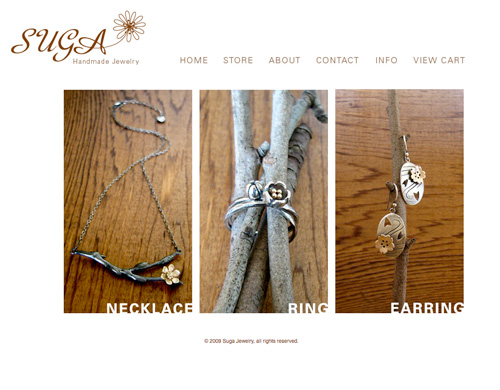 Product thumbnail page: I love this page. So clean, simple, very easy navigation, not overwhelming shopping experience (like some websites are…)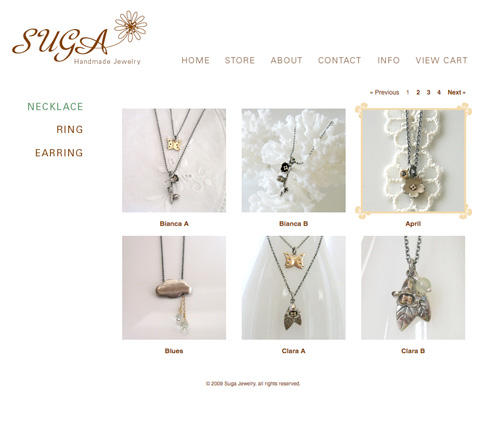 Product detail page: everything is made to order! Her work is so cute!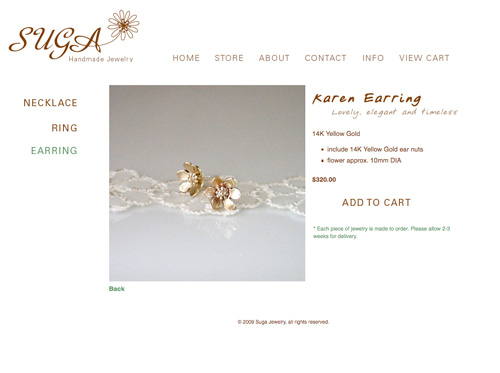 About page: you can find out more about her here.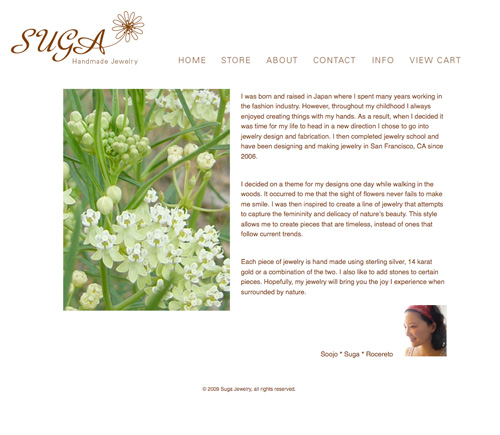 It's so nice to see it live and I'm so happy to get to help her and work with her! Please check out her website at www.sugajewelry.com :)
Congratulations, Suga-chan!