Remember this post? Well, the knitted grand piano is at the Manhattan Bridge Archway and already being enjoyed by many people! It's for "Sing for Hope"; the piano will be available to be played by all who pass by. More on DUMBO NYC blog and their website.
Someone was playing the piano every 3 times I passed by yesterday! and they are all so good, it made me smile :)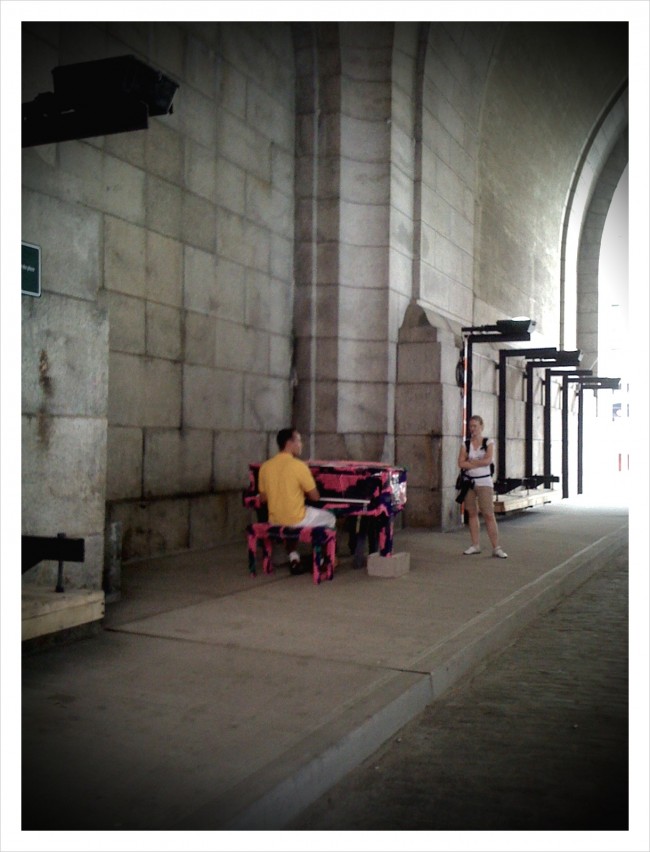 What a great and happy installation!
and yes, the knitted grand piano was by the olek.