Japan Type Map by Bold and Noble. Caught my eye. It goes with few of my Ork Posters…
My hometown "Takamatsu" is on there, too! :)
I saw this room image over at simplygrove's flickr photostream and I had to ask where this print/poster is from… she says "Ikea"!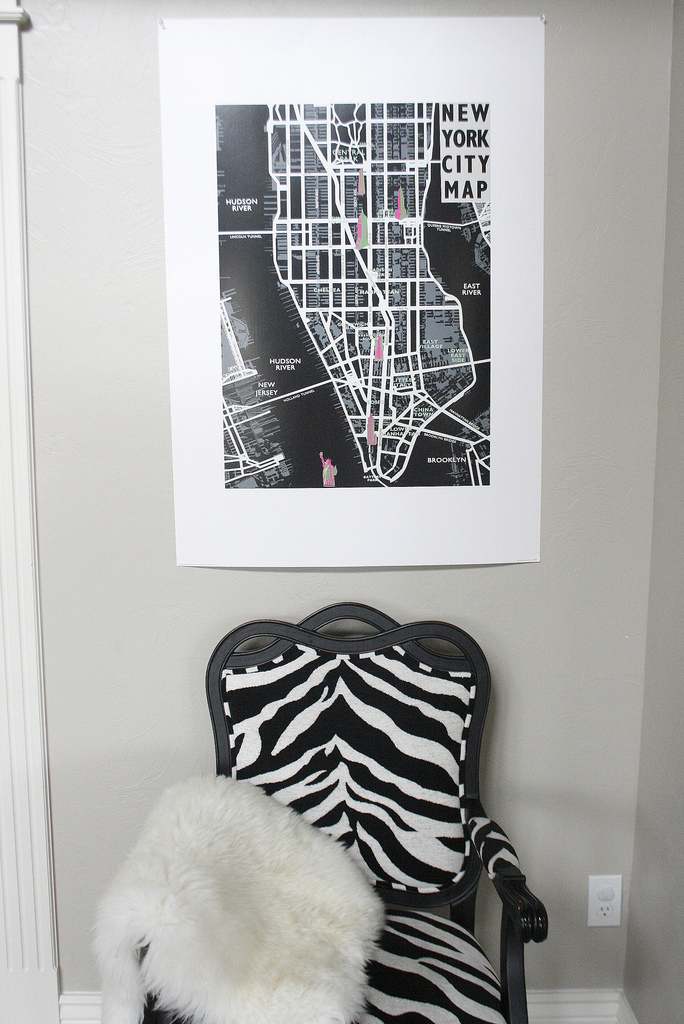 and sure enough, I found it at Ikea website:
I think I will get one! Thank you, Kirsten!
*another great Ikea poster I saw over at To Be Inspired here… time to make a trip, I guess!
I have been missing San Francisco a lot lately (it's been almost a year since my last visit… that is too long :( ) and when I saw this poster (?) over at we love typography, I knew that it was San Francisco even from a tiny thumbnail image and as soon as I clicked to see the larger view, I was in love. Entitled "The Literary City," the whole city is covered with handwritten quotes about San Francisco from all sort of literature. And where each quote is placed makes perfect sense geographically, too!!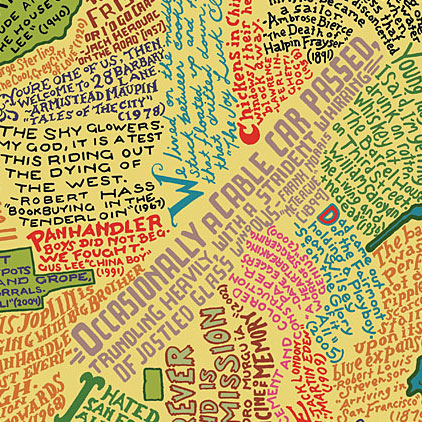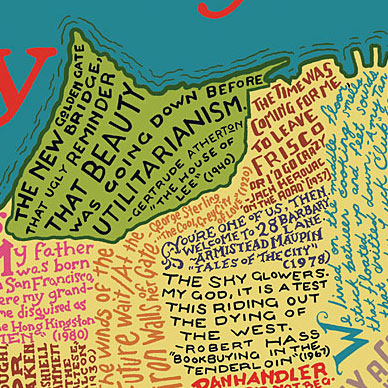 But I could find out where this is from or anything… I hope it is available for sale…?
If anyone has any information about this, please let me know. The link that they gave at we love typography was this link. I tried to search from it, but no luck… Thank you in advance!
*UPDATE: Thanks to Angela, here is the original article and the artist's website — it's not for sale, though! bummer…
Wishing you all a happy Friday… xo