These posters for Renegade Holiday Craft Fair are so cute and well done! Caught my eye immediately. Love love love to each city version <3 Designed by Kate Sutton — love her work!
If you are lucky and live in Chicago, San Francisco and Los Angels, make sure to go check it out for me…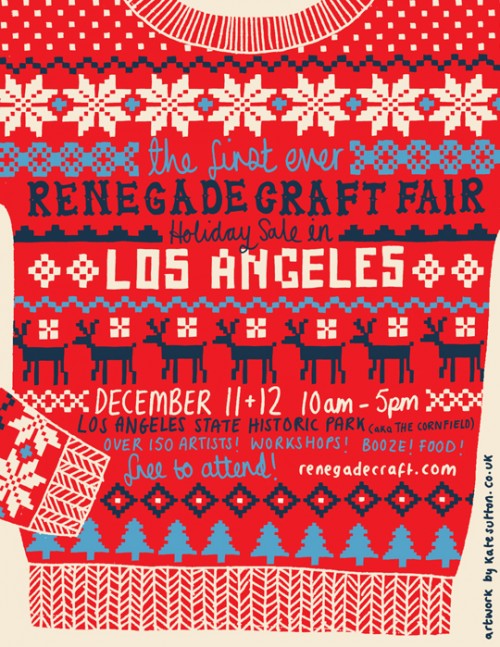 Also, sending my warmest support to all the handmade artists!
I wish they come to Brooklyn in holiday time soon… please? :)