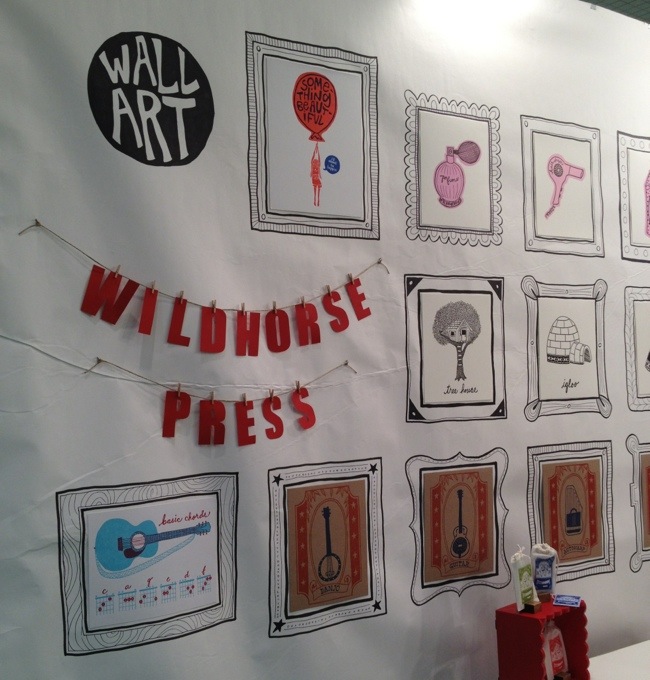 Continuing posting about my National Stationery Show visit… I was so happy to see Elizabeth from Wildhorse Press (we were boothmates last year!) and her booth — she drew all the frames for each product! It was so fun to see.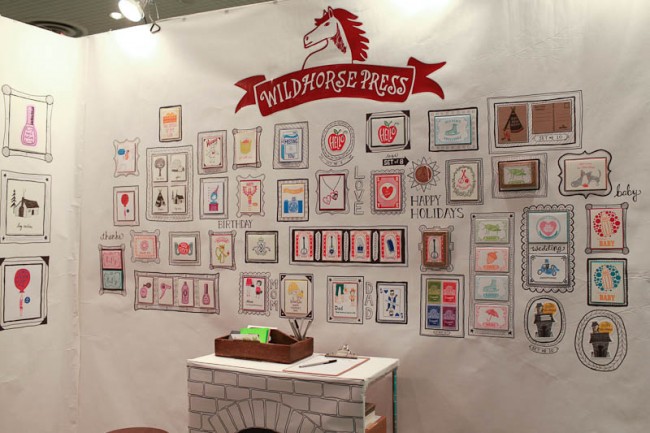 (this image above is by Oh So Beautiful Paper as I didn't have a good image of this wall that I loved.)
You Rock Cobras card — I think this was a promo card only at the show, I'm going to put it on my wall :)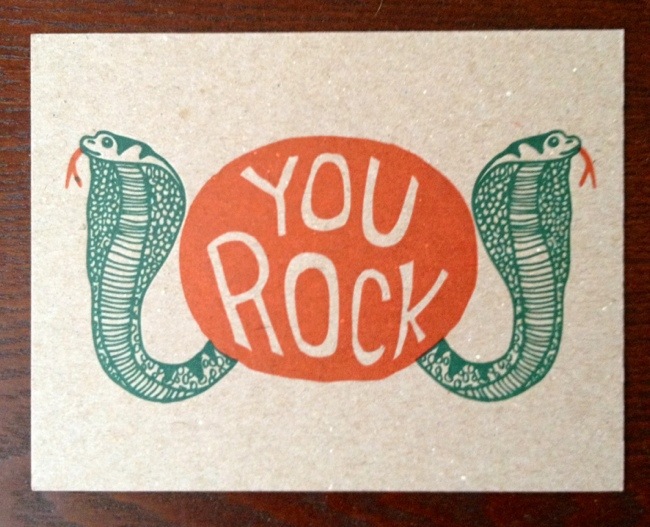 I was super excited to finally meet Eva and Kirk from Sycamore Street Press this year! They had lots of great new prints as well as greeting cards, I've been a big fan so it was such a treat to visit their booth :)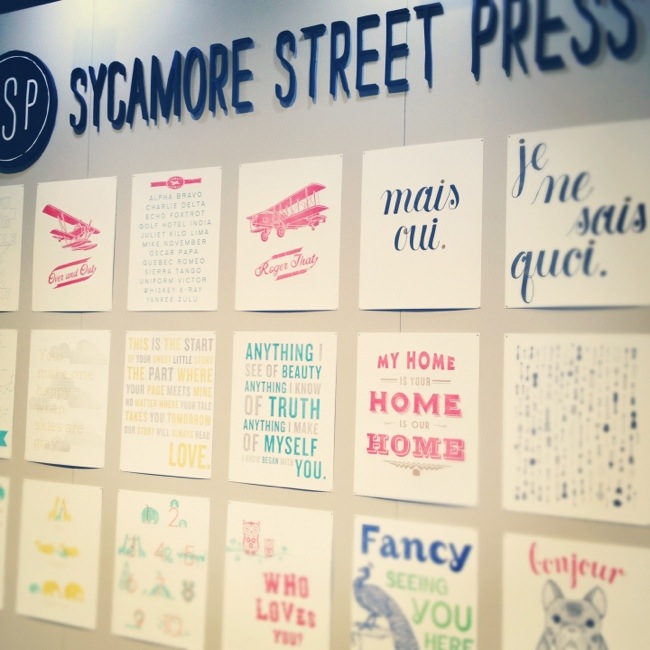 XOXO card — LOVE <3
And, it was so very nice seeing Kimberly from Austin Press again. Last year, she came to my booth and gave me such a great compliment — I was so honored since I've been admiring her work so much! These alphabet cards are my all time favorites.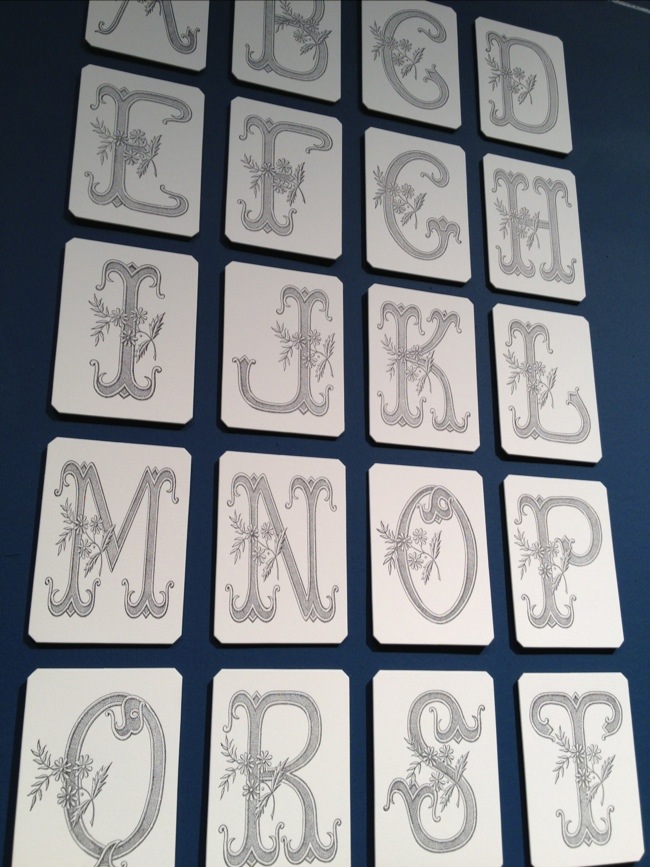 To be continued…