I first learned about this great vintage shop called mushroom and moss vintage at sfgirlbybay, I remember going to her shop as soon as I saw the letter H milkglass bowl… and it was gone.
I was just looking around her shop and saw that the initial milkglass bowls are back! No more letter H, unfortunately, but I had to share this with you all because they are really cute and great! Each letter is different, love the vintage type and simple black lettering on milkglass white — If you see your initial, I would say "grab one! right now!" :)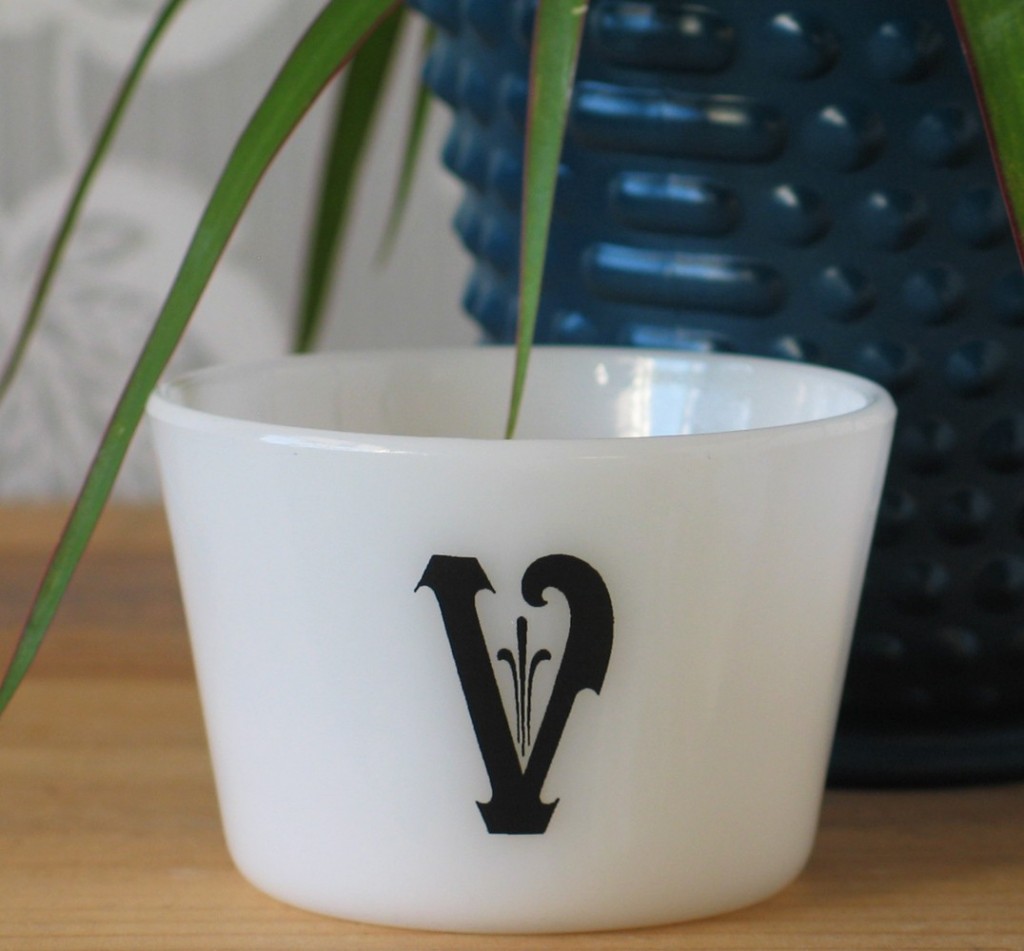 More are listed in here, too.
Friday morning inspiration (and shopping)… Happy Friday!