I did a very easy flower arrangement for the shower :) Just by using 2 stems of white hydrangeas & 2 stems of pink gerbera daisies (they are two of my favorites! and our wedding flowers, too) — came out so cute, I was so happy (and still happy to look at today)!! All you do is to cut them to the length of the base and make them shape rounder, which is easy since both of them already have the shape.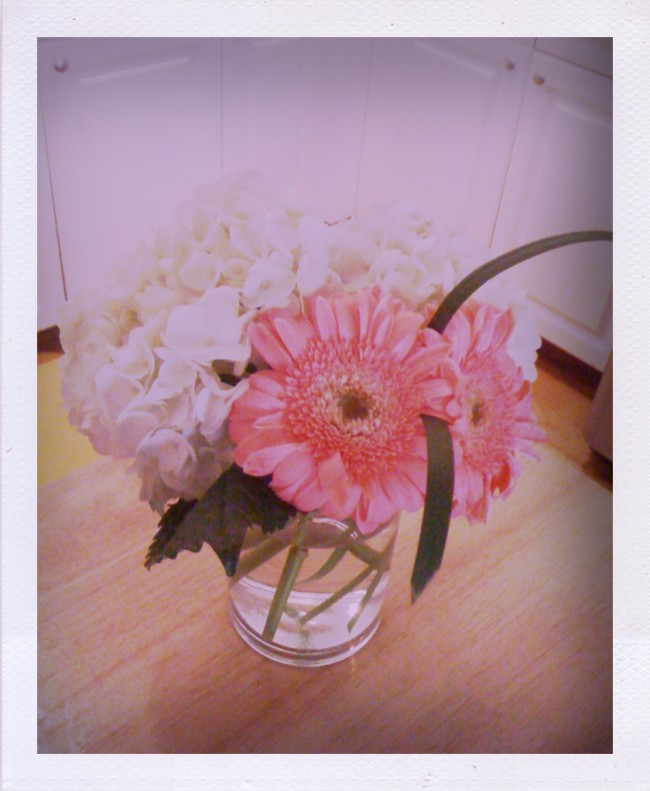 I made 3 of these and placed on bar table, food table and desert table.
and I placed 2 stems of pink gerbera daisies in a simple tall glass base in the bathroom for an extra touch :)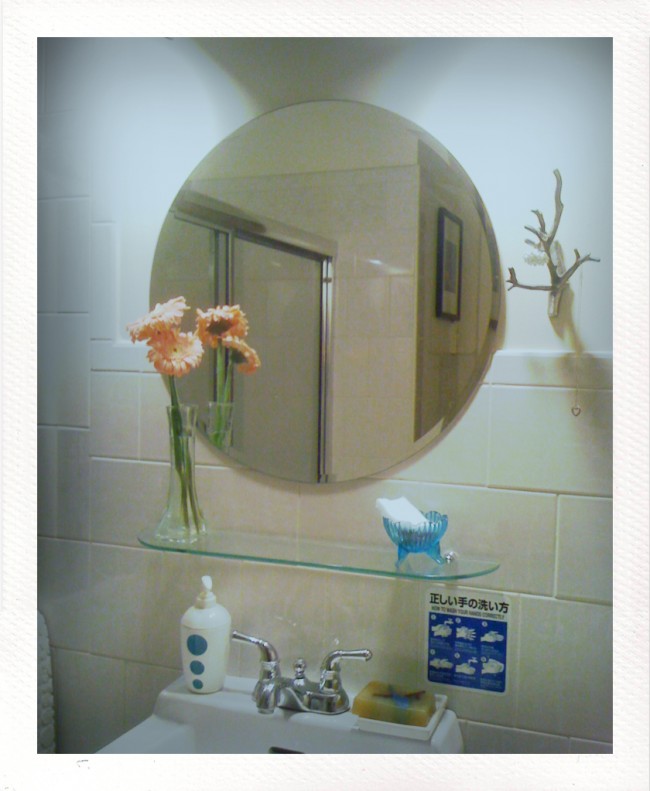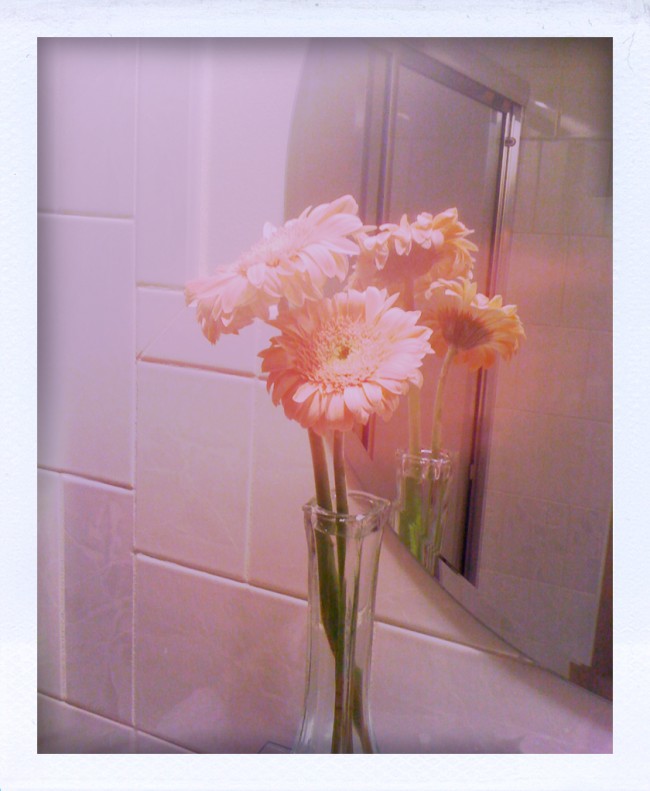 I love having flowers around the house, I should do that more often!