This San Francisco Love gocco print has been on my etsy favorites for a while and definitely on my wish list for this holiday. It is just lovely and it reminds me of my SF days with Randy.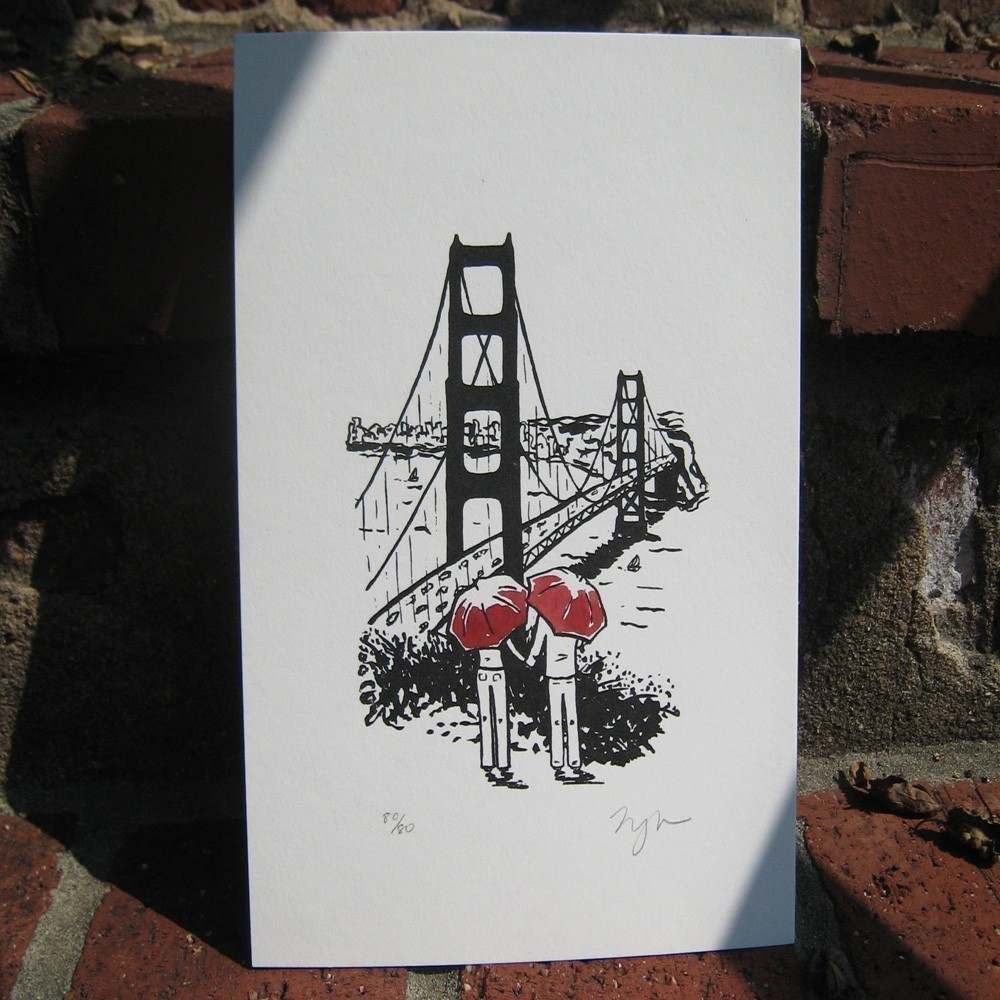 Art Shark Designs offers different city love prints and they are all so lovely and I'm sure it means a lot especially if you are familiar with the city.
I also like this Philly Love gocco print even though I never really spent time there… I'd love to visit Philly now because of this print!
I love that the couple have red umbrellas. That part is painted by artist one by one with watercolor. That makes it so special!