On Tuesday, I stopped by the Metropolitan Museum of Art to see the Alexander McQueen exhibition "Savage Beauty" — it's ending this Sunday, August 7th (good luck to you if you are still planning to go) and it was WAY busier than I thought it would be, probably the busiest exhibition I've ever been and ohhh my god, it was THE exhibition of the year!!!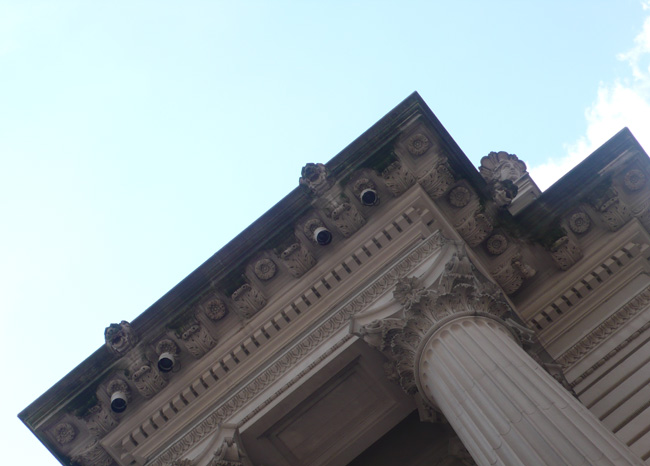 What a beautiful building…
When I went inside, the wait time was… 2.5 hours! (At this point, it was already 3pm, museum closes at 5:30pm)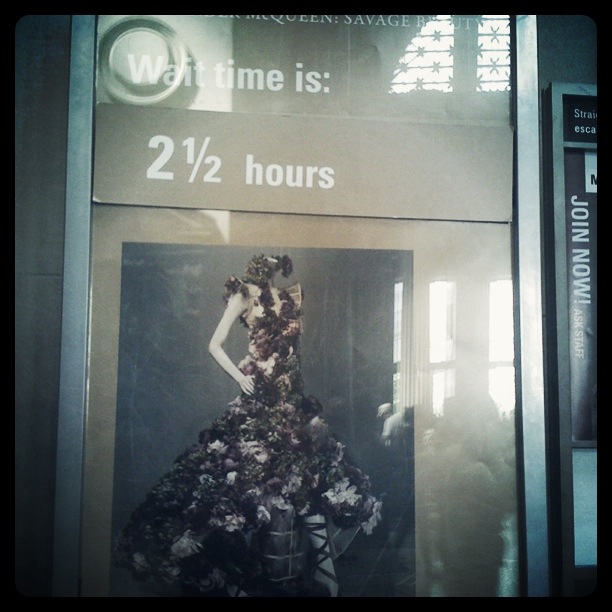 but thanks to their membership program, I became a proud member of the MET museum and so I didn't have to wait! (but now it says "Due to extremely high attendance, we regret that we are no longer able to offer Members priority access to Alexander McQueen: Savage Beauty." — aww I really went there just in time! Because next day on Wednesday, the line was out on the street and the line closed by noon, who knows what happened yesterday and today, scary to think about this weekend!!)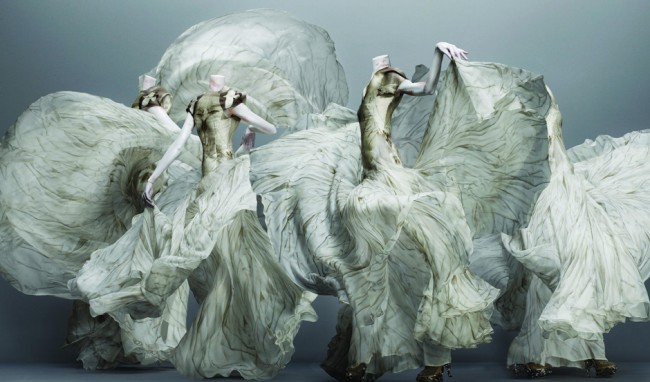 You are not allowed to take any photos inside of the exhibition and so I respected the policy (some people were taking lots of pictures because it was packed so it wasn't easily get caught — I hated it) so these photos are from their website, though, photos don't do any justice… it was more than an art, the whole exhibition was his whole life, love, passion — Alexander McQueen.
Dress, VOSS, spring/summer 2001
Red and black ostrich feathers and glass medical slides painted red
(this room was, oh, so awesome… I felt like I was totally in a different world…)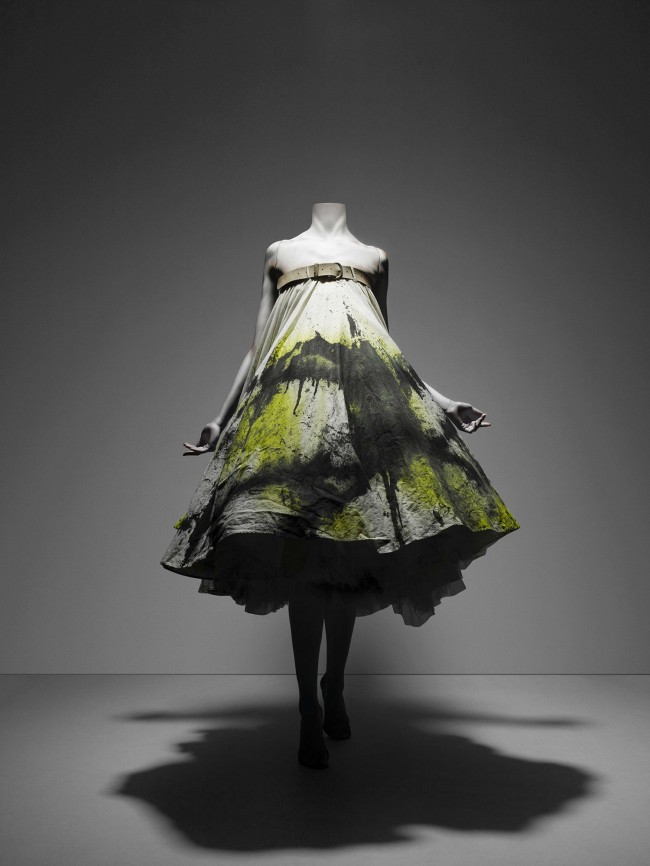 Dress, No. 13, spring/summer 1999 (check out the video)
White cotton muslin spray-painted black and yellow with underskirt of white synthetic tulle
I could post all the images because each one was just so special, but if you are interested in seeing more, the website has a lot of images and information, please check it out.
(Shoes were all sooo amazing, too)
Inside of the exhibition was even more packed than the line outside… I felt like I was at some kind of jam packed concert… but because of that, I could spend well 10-20 minutes each piece (I'm not kidding, it wasn't moving at all!) so I could admire all the details and his quotes, thoughts, materials… He really was a genius. I can't even imagine what his real shows were like… I bet the words can't describe…
I feel very lucky to get to go see it!