I mentioned about 1st Thursdays DUMBO Gallery walk before, the June one is tomorrow — I think I will stop by again :)
111 Front Street Galleries have so many galleries in the building — you couldn't help but notice the building itself — bright neon pink entrance with big "GALLERIES" sign on the wall through the glass door. (the picture doesn't show the pink, it was at night and the lighting made it look like red… but it is really a neon pink!) So awesome.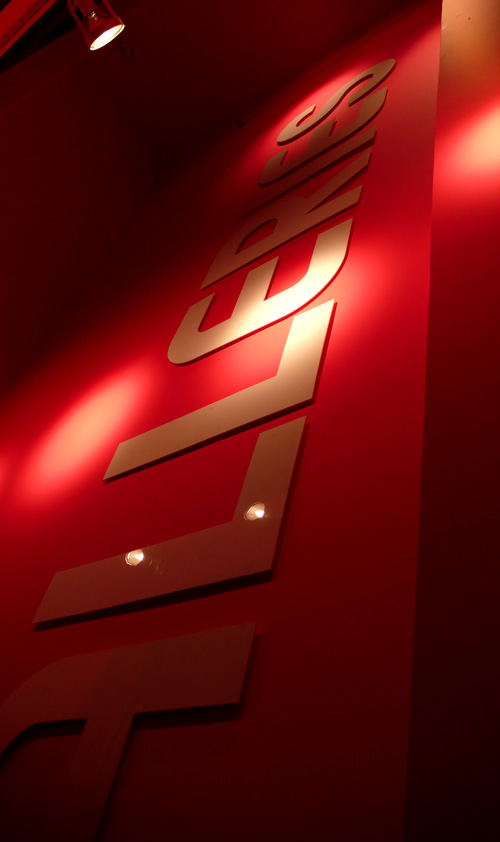 and on the way back, the big "EXIT" sign tells you where to go :)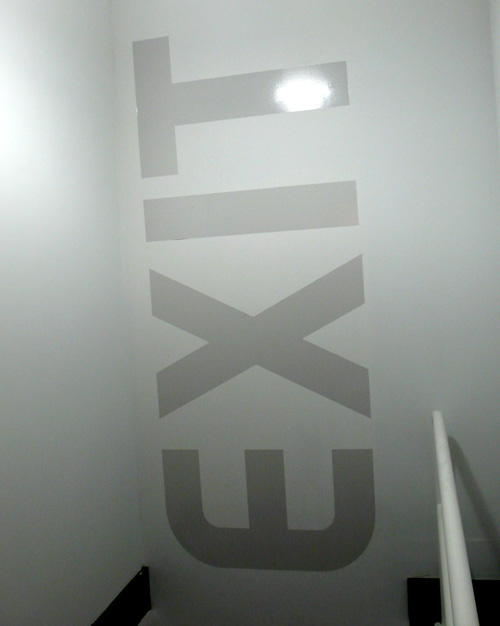 Love the boldness!
Off to a letterpress studio… have a great day :)