These awesome mosaic walls are coming from 34th Street station / Penn Station (A, C, E line) — very dramatic!
((so sorry for the blurry pictures, my camera was in different mode and it came out all out of focus a bit… oops.))
Yellow/gold wall with wild animals…
but these bears look like they are a couple and the girl bear is wearing a dress!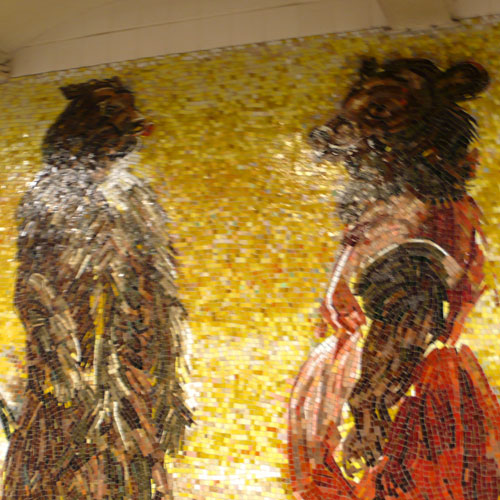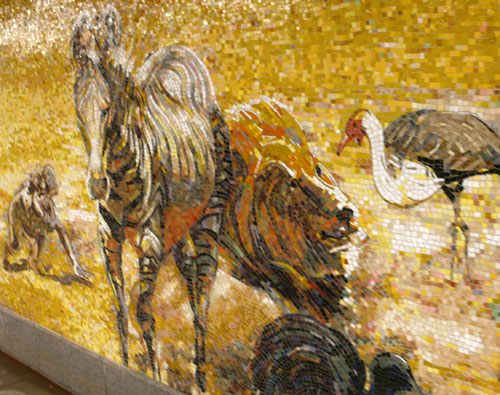 The other side of the wall — lots of different scenes… so moody and theatrical…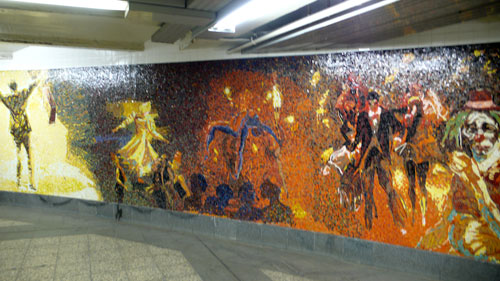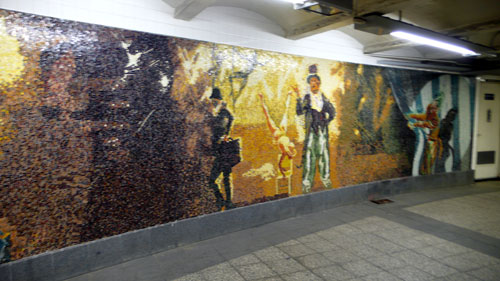 The crown's expression and all the details are so great. I could have spent more time just looking at the walls here!
Please look at my other Subway Art collection :)