I must say this Autumn Color Week has been so fun and inspirational just after 1 day! I saw so many yellow inspirations yesterday and some of my images were picked at poppytalk, too! (Thank you!!) If you haven't already, add your color inspired images to the flickr pool (or simply cruise over there and look around!) — today is GREEN.
Here are some images I took outside of my house, again, while walking with Maia. There's no excuse for me; no matter how tired/sick I am, how horrible the weather is, I have to take Maia out everyday, two to three times a day (unless Randy is home), but I find most interesting and beautiful things during our walk together. I feel very blessed…
Miscanthus sinensis: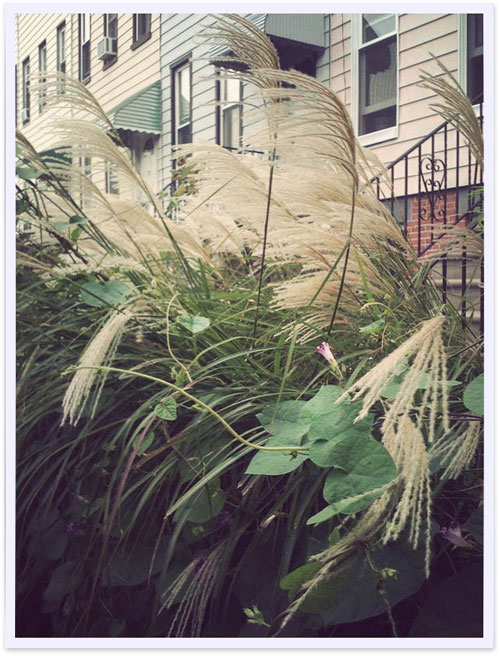 From the street in Park Slope, Brooklyn. You can see the color changing… but mostly green still as of yesterday.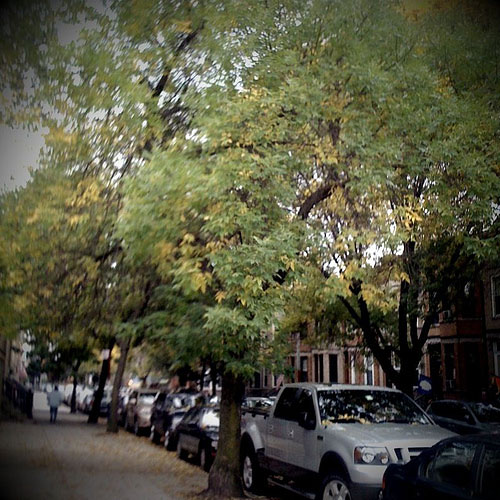 A ginkgo leave I found on the street.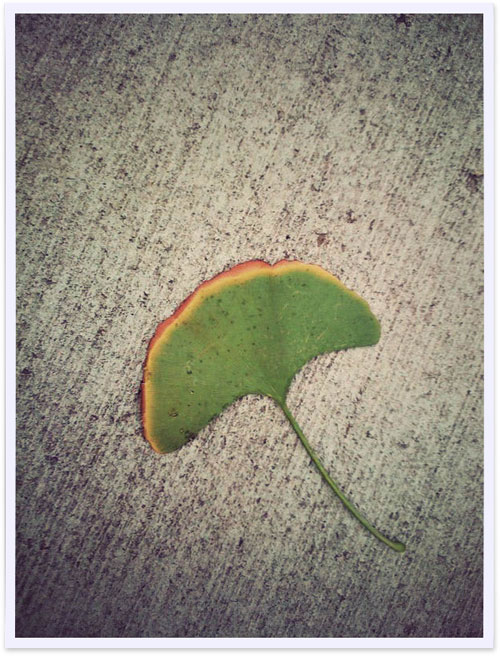 And here is from my kitchen… I crocheted the new pot holder for this project.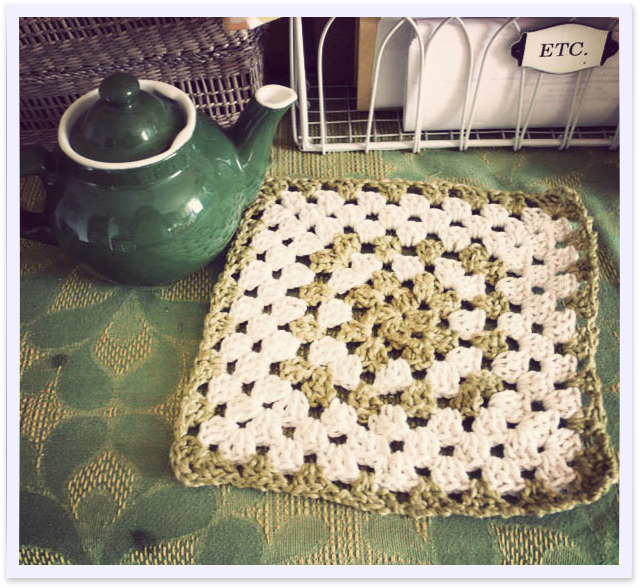 Happy Green day!