Jan and Earl from Poppytalk were asking and see if anyone was interested in joining them for an Autumn Color Week and so Heart Fish is participating this week, too! Rule is simple: Blog or flickr these colors each day — Monday::Yellow, Tuesday::Green, Wednesday::Orange, Thursday::Brown, Friday::Red! Come see my autumn color inspirations everyday this week here. I'd like to keep them to my original photos, but you can see everyone else's color inspiration from the Autumn Colour Week Flickr Pool.

To start the Monday::Yellow, here are a couple shots I took in my neighborhood during a walk with Maia. The leaves are turning colors and falling, the air is cool and crisp… The Autumn moment right there. The best thing about having the four season is to actually see and feel the season changing. I think it is one of the most beautiful things that our planet earth brings to us.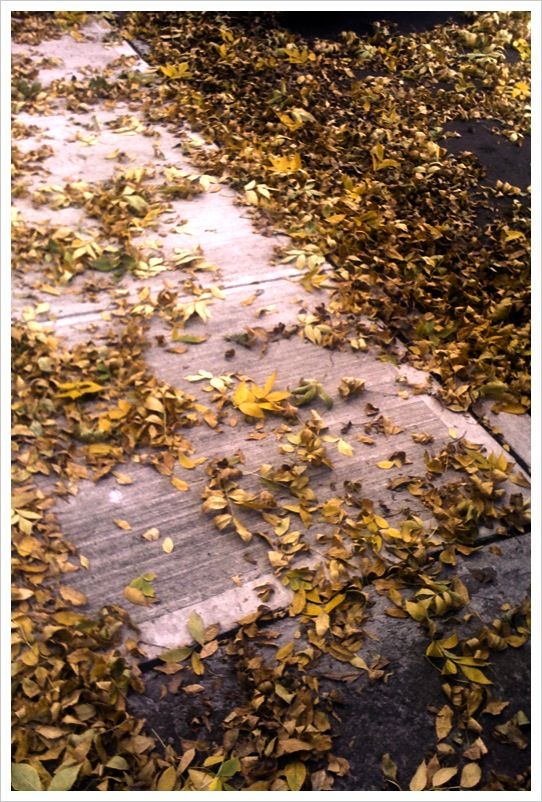 Maia loves it, too. She loves the smell of the leaves…
Hope you had a great weekend. I hope you are off to a good start!