We went to see Red Sox vs. New York Mets exhibition game on Saturday and while I enjoyed watching the game, I also enjoyed the brand new stadium, Citi Field's designs.
The entrance area:
The first signage I saw – thought this Met's guy is cool….
until I saw the real (?) one and I didn't think he was cool any more…
(pardon my blurry picture) All the signages are designed well, I thought. Dark blue and dark red are used throughout the stadium.
Found Number 1:
Nathan's Hotdog! It was big and yummy.
Section numbers – Easy to see, cool numbers – I like it.
Floor guide: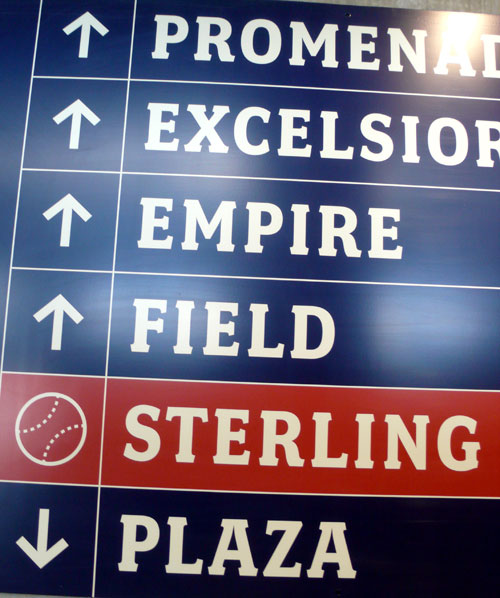 The game: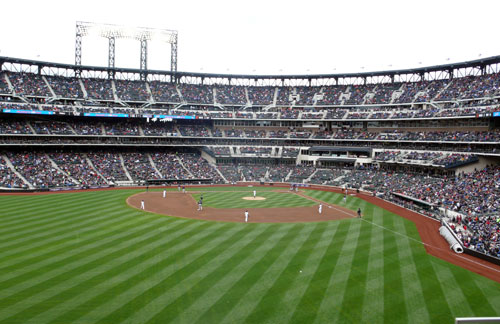 Saw Daisuke Matsuzaka pithced:
I like watching a live sports game, I like the energy so much. My Dad used to take me to watch baseball games, too, so I always like going to baseball games. Randy grew up with Red Sox so now I have someone to cheer for, which makes it funner and more enjoyable, too! Hope you all had a great weekend!