Oh my god, I did it, I signed up for this Brooklyn Lyceum Craft Market on Sunday the May 3rd! Please save the date if you are in New York area, this one is entitled "The Anti-Depression Session" — everything you'll see there will be priced for $30 and under! It's going to be fun and come say hi to me at my first ever craft show!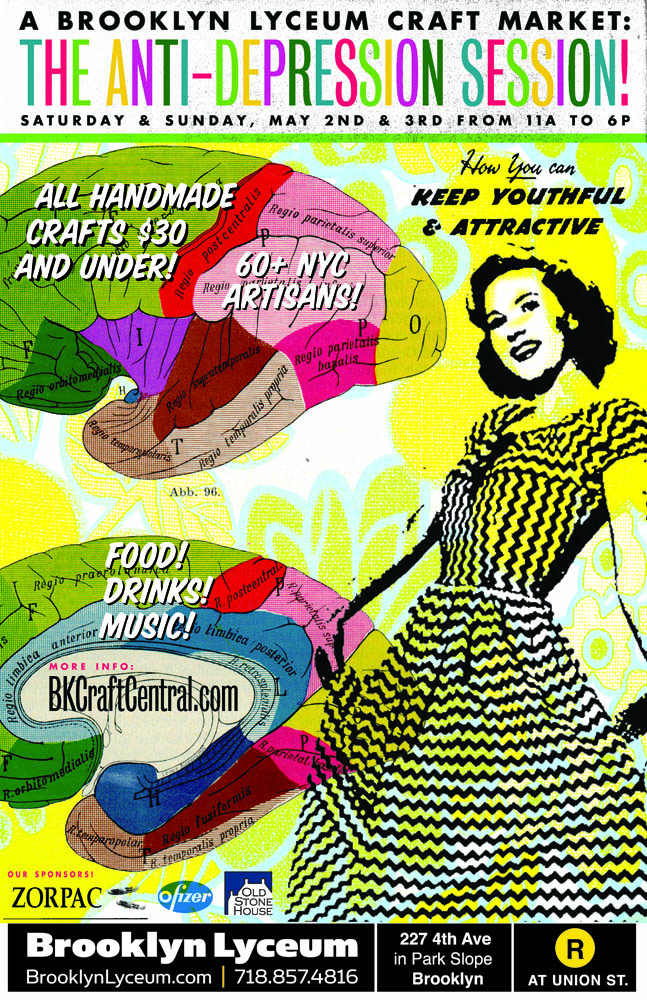 I always love going to craft shows, (I think my friends, chibi. is the first one to inspire me to go to craft shows) and when I opened my online shop, I was of course interested in having my shop at craft shows… but wasn't really sure if I was ready… and then Deb from Brooklyn Lyceum found my shop and asked me if I was interested… and I finally decided to do one! I am excited and nervous, but it's in my neighborhood and I went there just before the holiday and I liked it so it's going to be fun no matter what happens! Please spread the words for May 3rd! I'll be printing more prints and cards this months for sure… Any advise you guys have would be awesome, too! Thank you :)
Picture is from the holiday show — the place was really cozy and filled with many great booths!