Thank you so much for your sweet comments on my blog birthday post! It was a small giveaway so I decided to do "Amida-kuji" — a Japanese ladder lottery. Growing up in Japan, we always played this lottery game and thought it'd be fun to share it here, too!
So this is how you play.
There were 8 contestants so draw 8 lines on a piece of paper.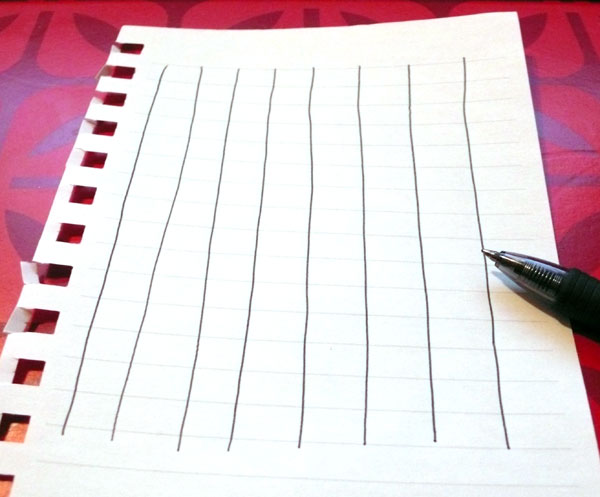 Put the contestants' names down under each line — I put down the names from the first one who commented to the last one. (yes, vertical here… Japanese way!)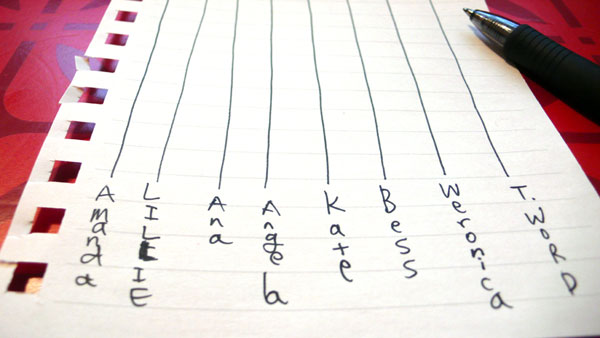 and fold the paper a few times so you can't see the names any more.
Now, you draw some "random" horizontal lines to connect pairs of adjacent vertical lines. Very randomly. You don't think about anything, just draw lines as many as you want for as long as you'd like. Just make sure no two of the horizontal lines would touch each other.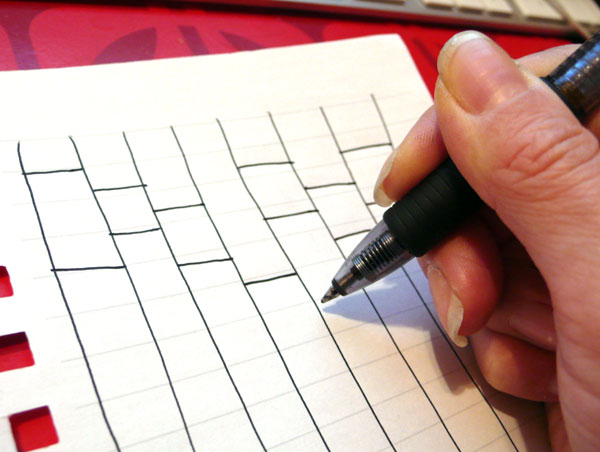 I'm done with my rondom lines now.
Since the anniversary was on January 7th, I picked the 7th line. You can pick any line, randomly.
and you just follow the line towards the bottom of the paper, when you have the horizontal line, you make turns.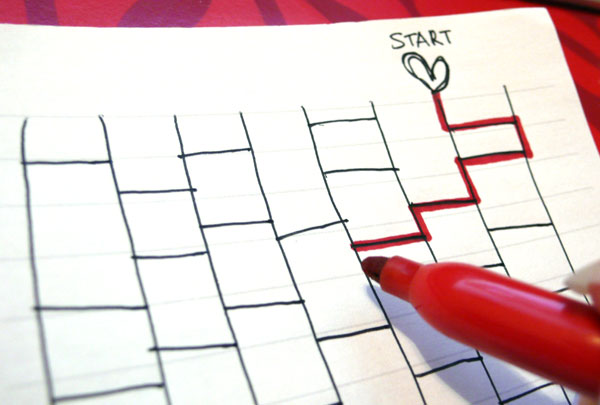 and….. the winner is…..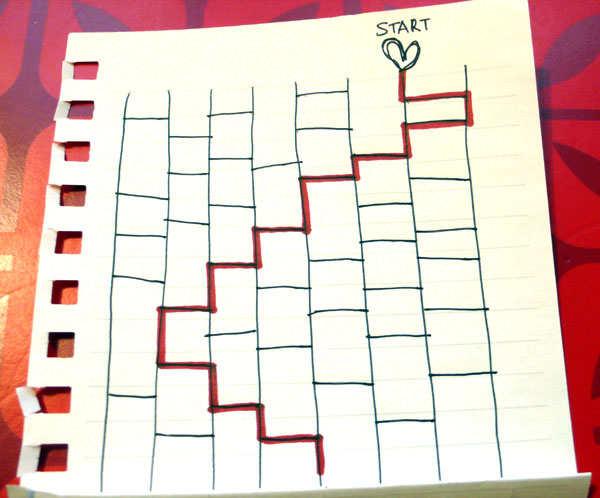 Kate from Look Book!!! Congratulations, Kate!!! You will be receiving the "I Blank You" card very soon!!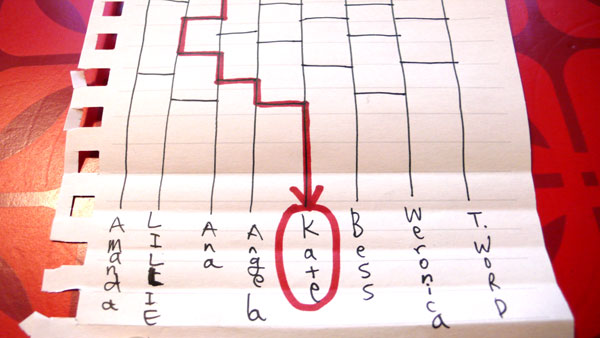 Thank you so much, everyone, I really appreciate all your support and nice comments!
Hope you all had a nice weekend.