Rhian in London and I have been talking about this project since December last year and we finally agreed on this and I got to print with wood types — came out so nicely that I wanted to share it with you here, too.
My cheat sheet. Because all the letters are mirrored, it gets confusing when you are typesetting them so I printed this and brought it to the studio. It worked! No misspelling or upside down words.
The first 6 lines � there wasn't enough "W"s so I had to break the line.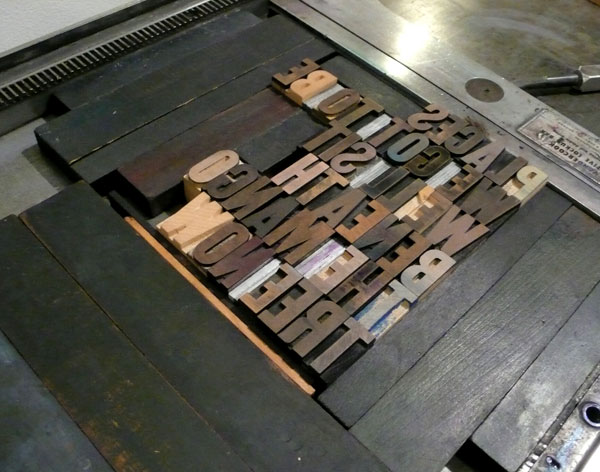 On the Vandercook Press:
The last 4 lines — I had to set it from the end of the first 6 lines.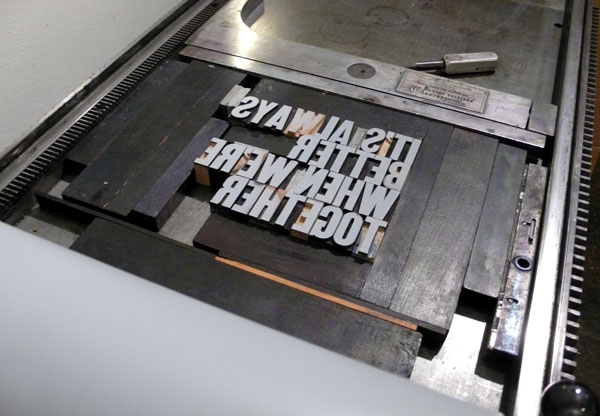 and end result…. here!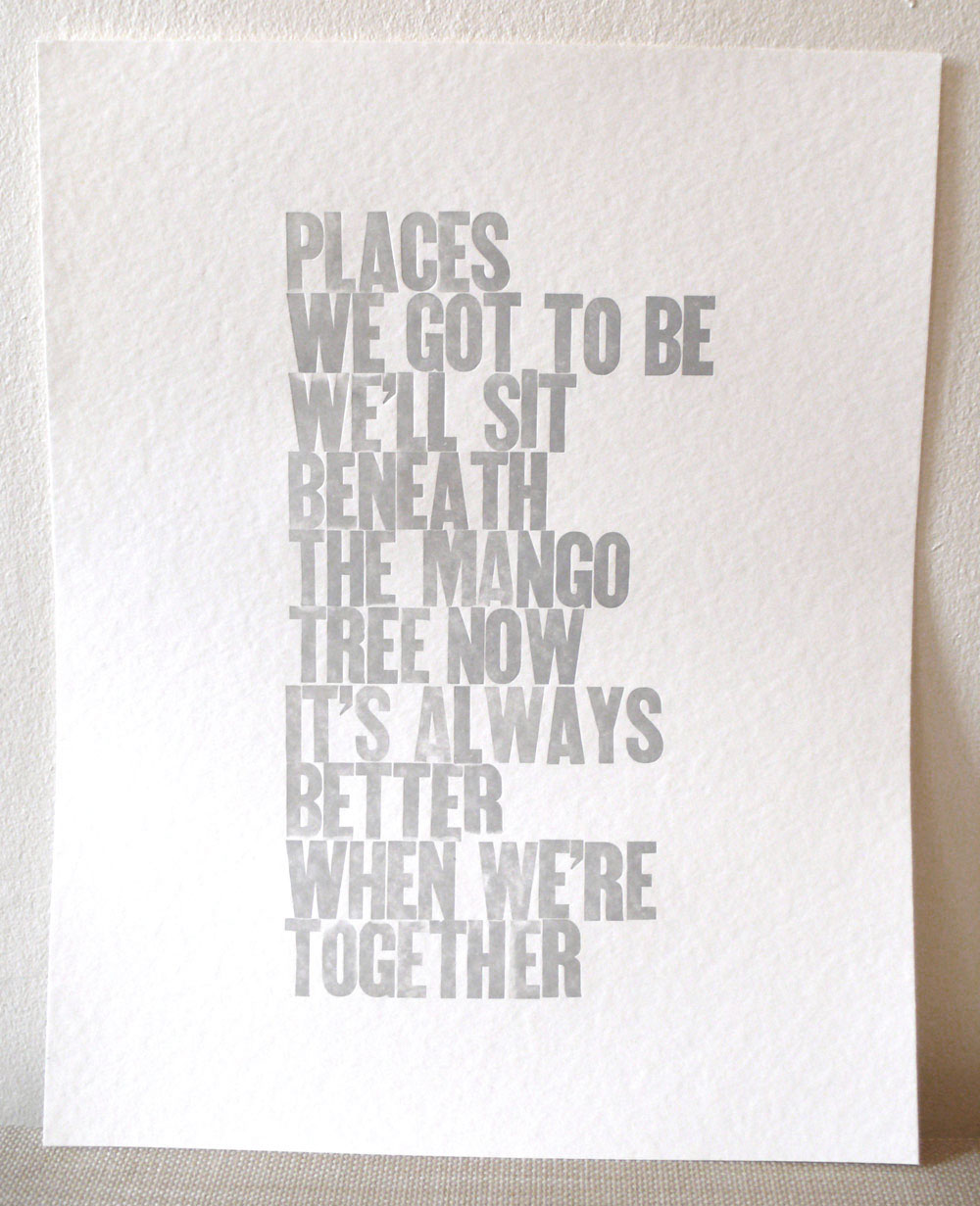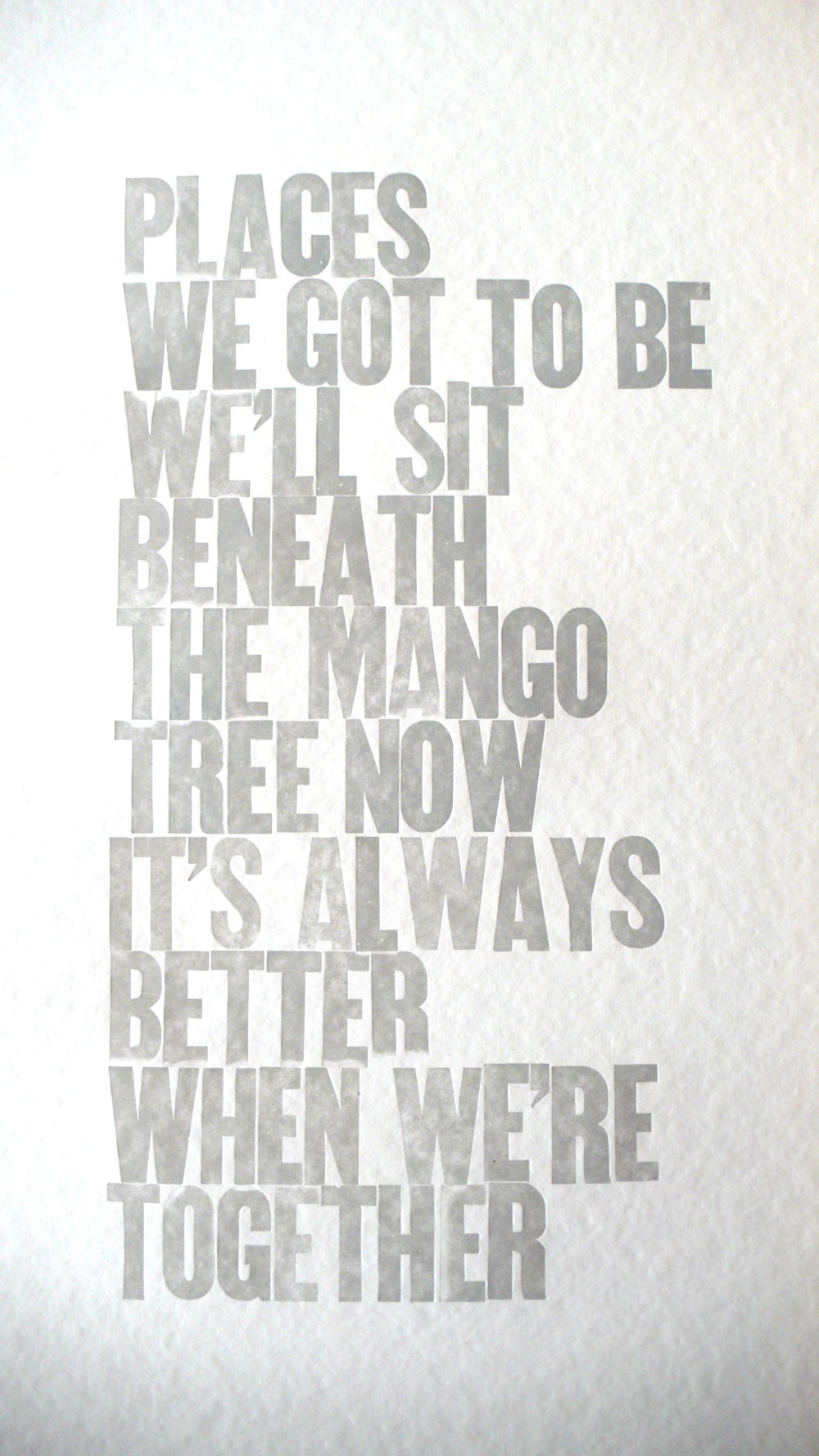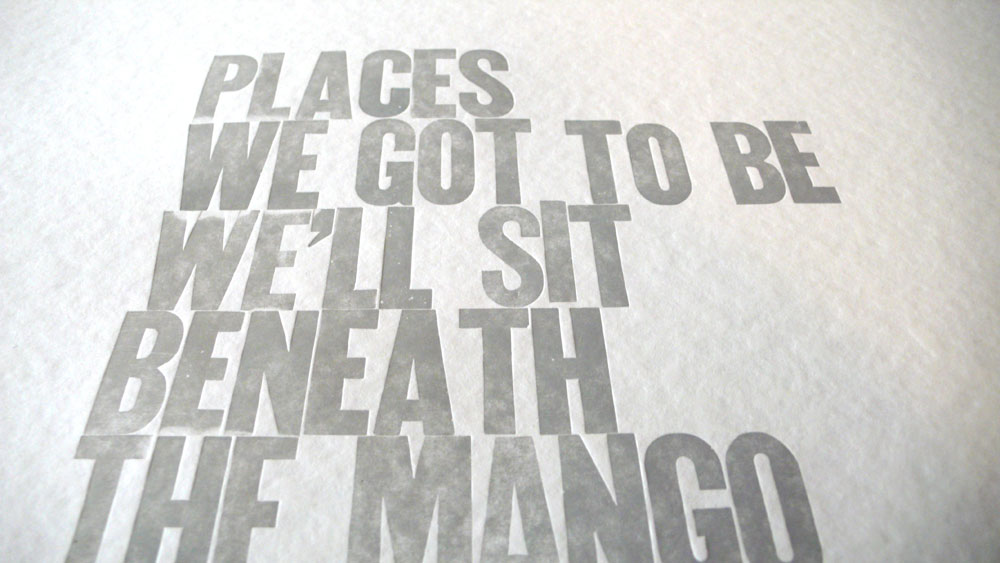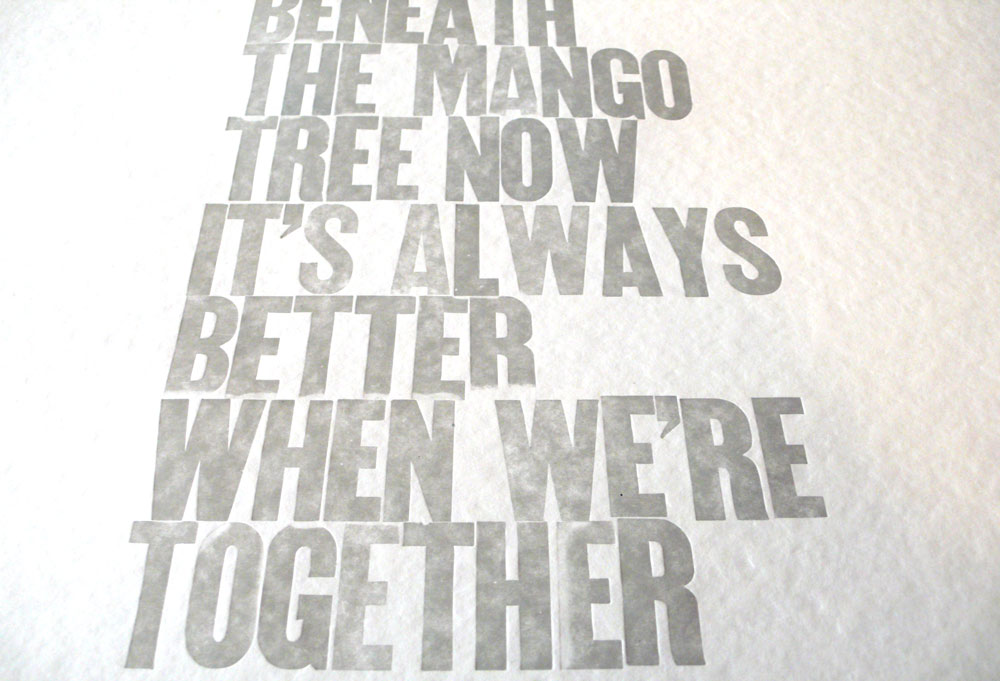 I'm so happy with this! Rhian seems to be very happy as well!