My friends Yuki and Anthony had a beautiful baby boy on January 4th (CONGRATULATIONS!!) and I was really happy to get to work on the birth announcements for them!
The preparation:
Printing first color (brown) on Vandercook Press:
Second color (blue):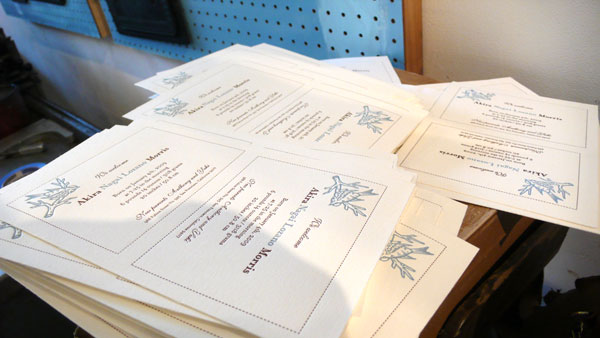 I printed about 100 announcements.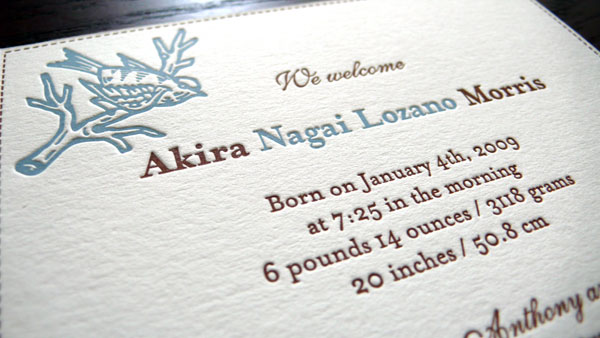 It's on its way to them right now… hope they'll like it! I'm learning a lot every time I print something, which is great so thank you, Yuki and Anthony!
———
Today is a Chinese New Year — It's a year of Ox! Happy Day, everyone!