I had to take a picture when I saw this – "We Heart Bacon" sign!!
Nice hand-lettering and it made me smile so much! Who doesn't love bacon?! right?
and the other side of the sign was….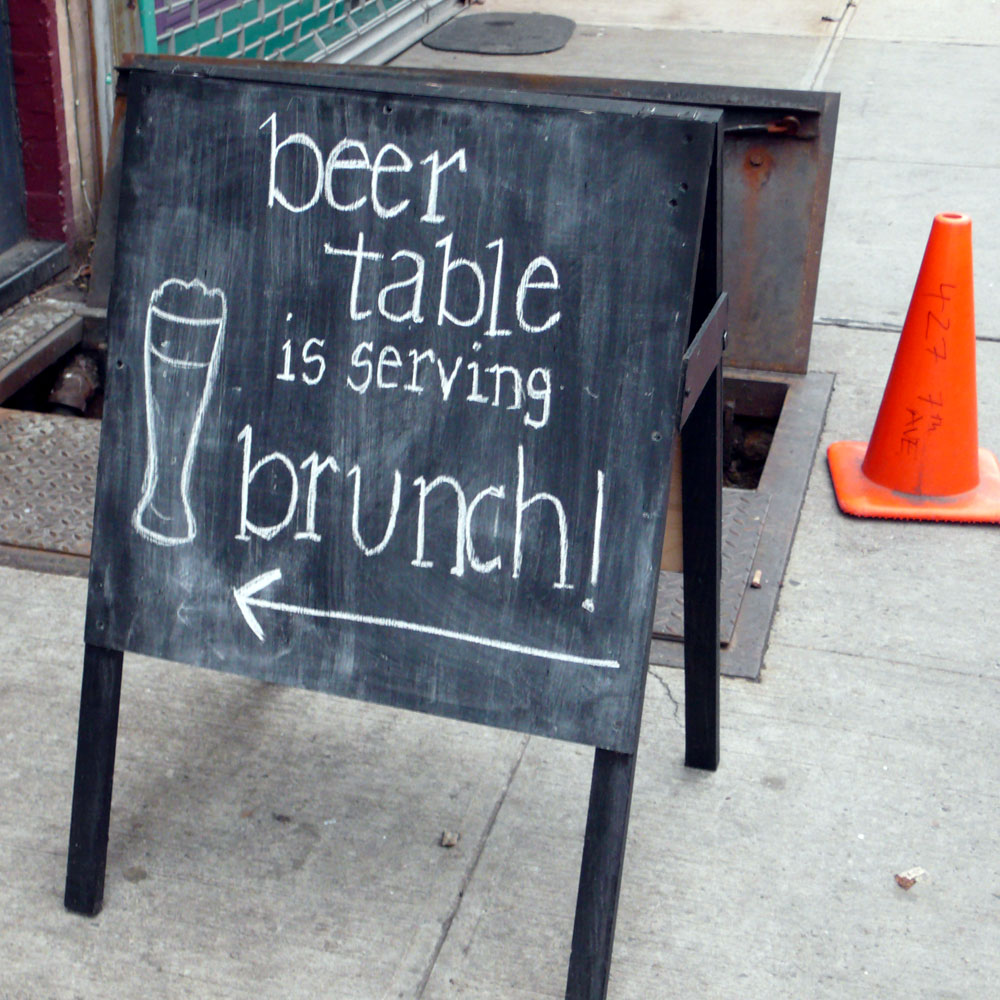 Ah, that's why. This side is nicely done, too, I like it. The little beer glass is cute.
December 30th morning inspirations – 2008 is ending really soon!!! I am working at the office this week, which is kind of weird… I never worked between after Christmas and the New Years so… oh well.