Last week, we learned how to die cut with Vandercook Press! I had no idea it can do die cutting so it was surprising and pretty cool!
The school had a few shapes, we tried circle ones, there were rounded corner one, too, but this was the most intriguing one… a die cut for a package box!
You just set it up just like you set up a wood type or metal type on the Vandercook Press: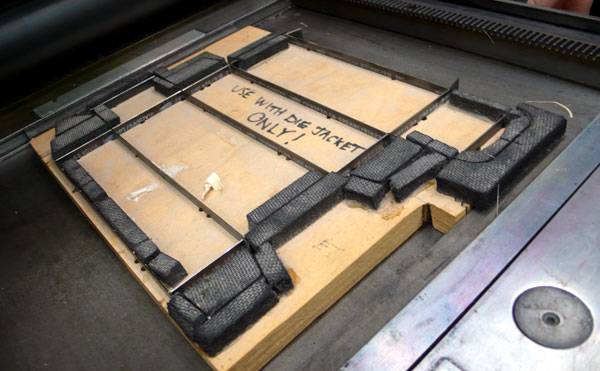 You don't have to turn on the power switch to cut, you just run the paper and it die cuts!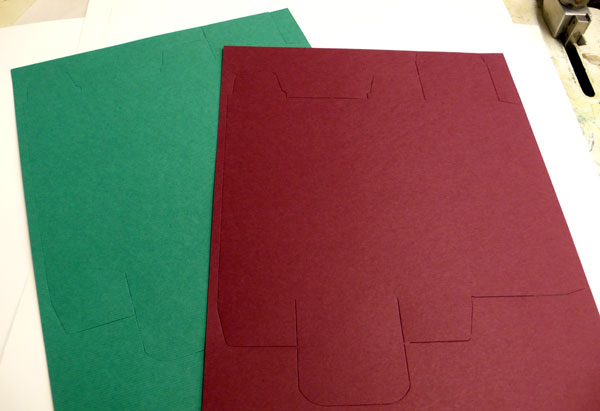 Can you see the cut? It also had a scoring line, but due to the Press condition, we couldn't go too far (it was cutting where it's not supposed to) so I have to score before I build the box, but how cute would this be for a holiday candy box! I will work on it later and make sure to share it with you here.
I also worked on my second linoleum art: a snowflake!
It took a little bit (and I messed up a little bit, too – but that makes it special, right?) and this is from "the making of":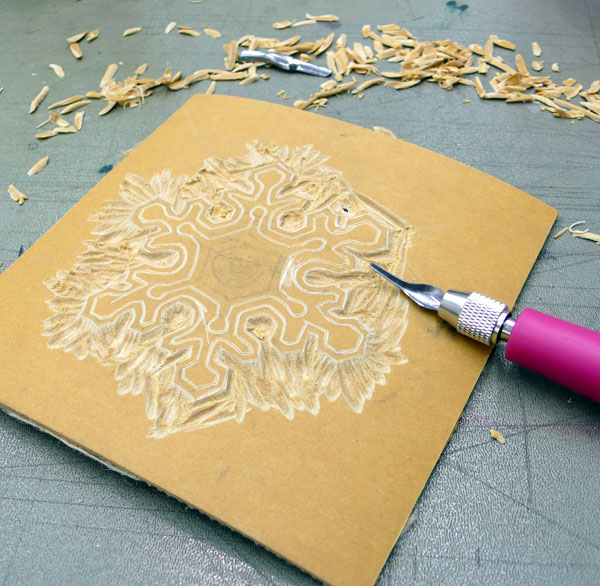 Started with white ink – I love snowflakes, I think they are absolutely beautiful and no two snowflakes are the same shape, just like my prints. :)
I printed on color papers: came out nicely.
Added a splash of blue/green:
and printed on white paper, too.
From here, I am adding types and making holiday cards, but I will hold it until it is a holiday time to show you… Please look forward to it!