Dejarnette, an online jewelry store carries unique selections of necklaces, earrings, bracelets, etc. with vintage touch and filled with lot of cool ideas for jewelry. Monday morning inspirations for us.
The highest number: I thought this was a great graphic design necklace. Numbers can be worn like this cool! The inspiration from the artist's childhood saying is cute, too. (click the name to read more about it)
ruches: I love this lace pendant! Made with vintage lace. So special and romantic. They have a whole collection with vintage lace, I think it is such a sweet collection.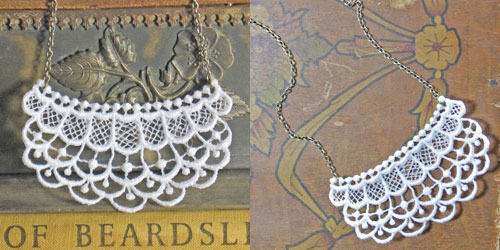 Okay, I had to include this dachshund necklace. How cute! Defintely on my wish list.
Vienna: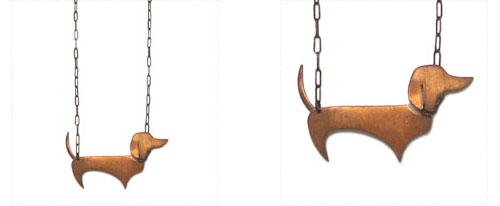 I had a fun weekend with my new friends in NY, hope you had a nice one, too!