Heart Fish got a big press today! On wonderful sfgirlbybay.com! I am so honored and so excited, thank you, Victoria! I've worked with her in San Francisco at an ad agency called Heat (formerly Black Rocket) for quite some time… and we shared a lot of laughter together with our boss and coworkers, had lunch together (she made this big delicious salad for everyone for a while and it was the best salad ever!) partied together, worked late nights together… I miss those days all the time.
Anyway. Victoria has been such an inspiration for me as you can imagine. Not only she has been so supportive and caring, but also she has lots of great ideas, she knows a lot about designs, very resourceful, creative, and she is so FUN to be around! Joanie Bacon (she also worked with us then) and I always talk about her as "the most famous person we know" – she has been in lots of magazines and newspapers, her blog is in everyone's everyday reads, and she was just on the show on TV, and she is in the Apartment Therapy book, too! I had to get my copy: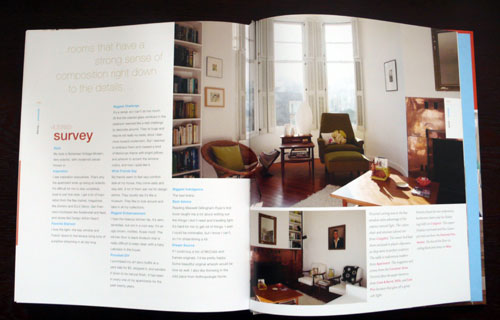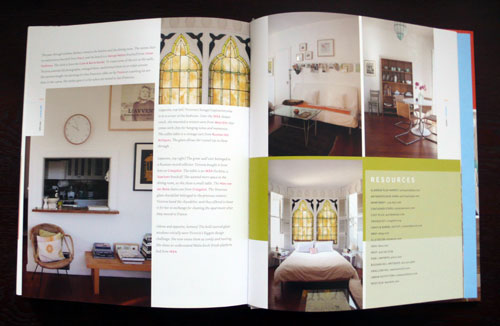 I've been to 3 of her places a few times, it looked always amazing – I remember when she just moved to this place, on the night of the moving day, her place looked already amazing and she said she could have a dinner party! Now, that is a talent and a passion!
Oh, and I am more than thrilled to get to help her on her new blog design, it is going to be a fun project and it's just so great to get to work with her! Thank you again, Victoria!