I had such a fun time at my first lettepress class last Thursday. I could have kept printing all night long!
Here, I'm gonna briefly explain what I've learned with pictures I've taken during the class. This was the first class so it was an introduction to letterpress, how to set type using wood types, and how to print by using Vandercook Press.
So many wood types! I love the big ones:
We started picking up letters that you want to print.
It's so fun just looking at them.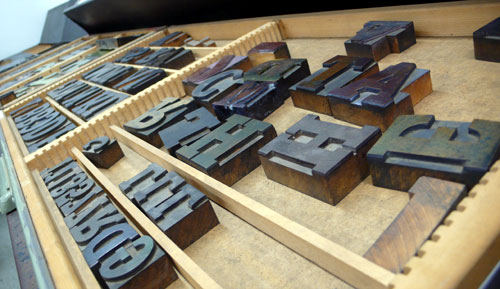 And then, we use these
and these to set type in the Vandercook so the type won't move around while you are printing. You need to measure the empty spaces and get the perfect ones to go along – lot of math, lot of eyes, it is like a puzzle, too.
On the press. When you set the type, you also tighten from the side and the bottom by using the tool:
It is hard to work with mirrored letters, actually, the instructor suggested that you use mirror and make sure it reads right.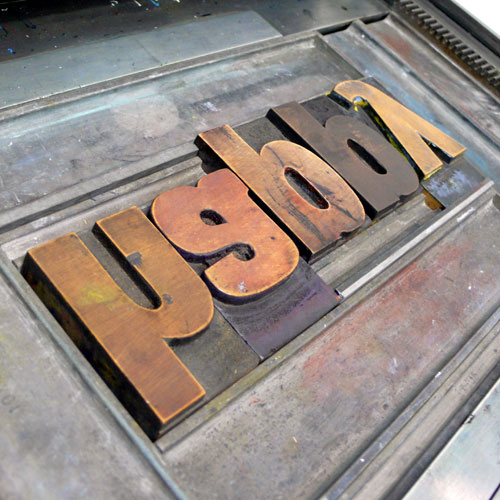 When you are ready to print, you put ink on the roll, and go back and forth to have the letters inked.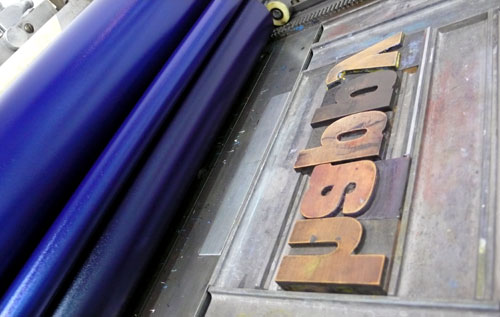 Vandercook Press. You set the paper and grab the big handle and just roll…
and you have your letterpress prints!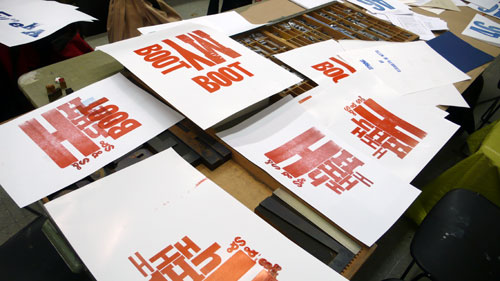 Here, I printed twice by just moving a little bit so it overlaps: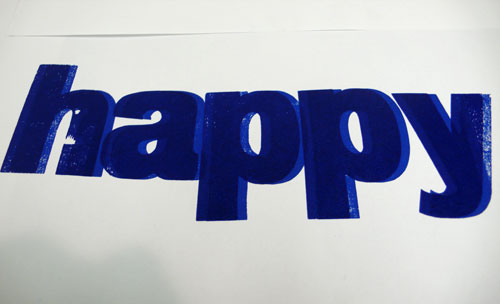 Other pretty letterpress prints on the wall:
Can't wait for next class!