As I mentioned yesterday's post, there was a cute local flea market in Vinegar Hill so we took a walk around and looked around… and look what I found!
Old tools for sale: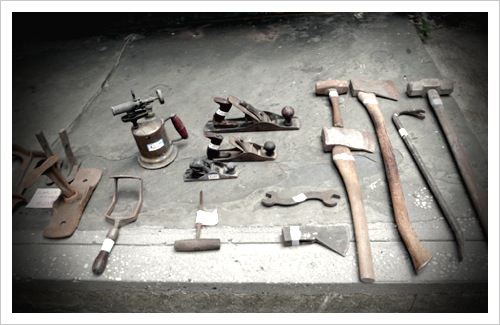 Dolls on the window: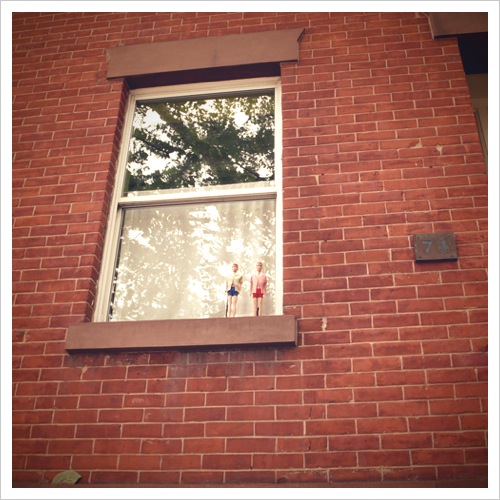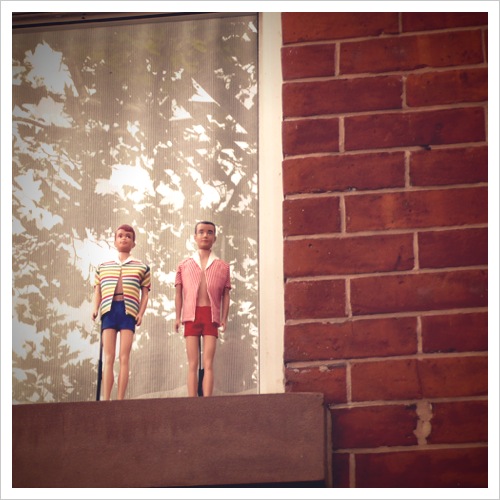 Display window with funny signs: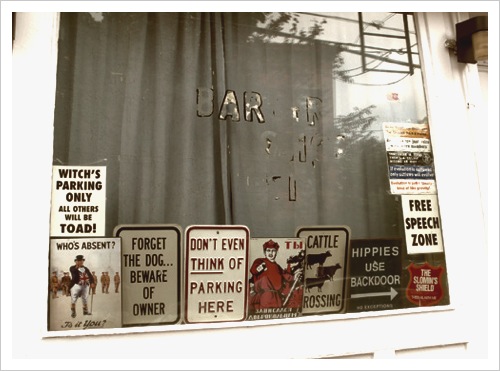 Blue door with heart-shape key hole and handle area: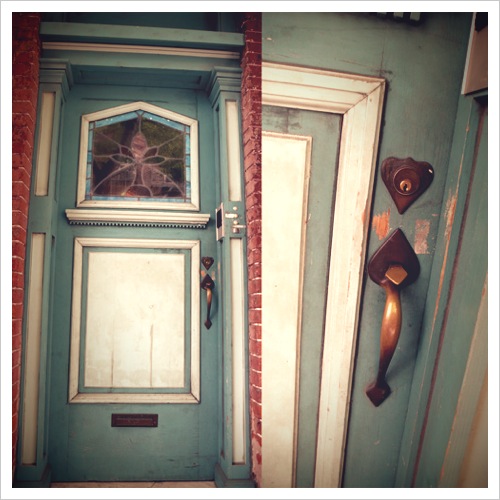 Vinegar Hill is such a cute neighborhood, we love it around here. We had the best meal in a long time last night with our friends at Vinegar Hill House, too… along with a Christina Courtin concert at Barge Music. Great time!