Did you get your 2011 calendar(s) yet? I have a few, but this 2011 Buy Local Calendar by Claudia Pearson is my favorite this year (Thank you, Randy!) — It's on our kitchen wall nice and proud!
This 2011 calendar acts as a handy reminder of what we should be buying locally every month. Each page shows a bright, cheerful seasonal fruit or vegetable.
January is a pear month so if you see pears at your local supermarket, that's what you should be buying :) So cute and brilliant!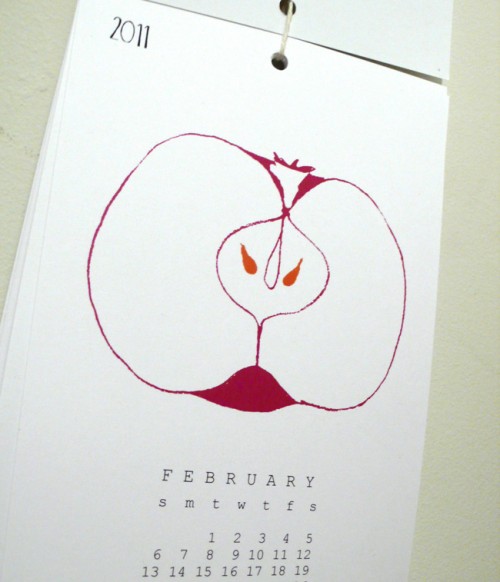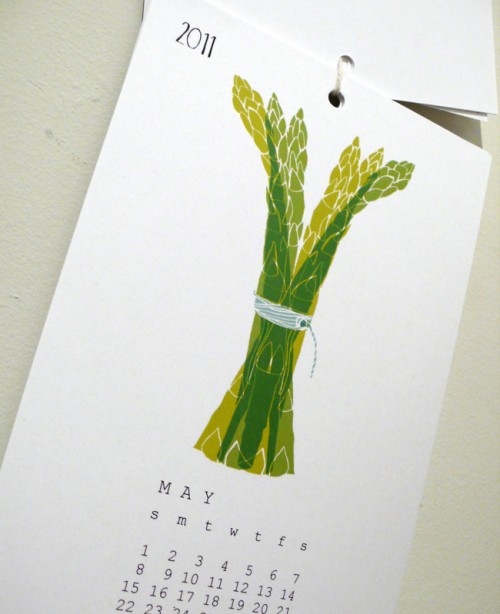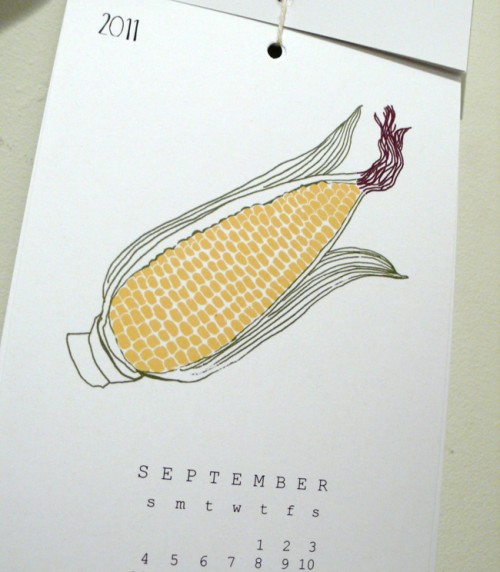 I love all the illustrations, I might have to frame them after this year has been over… :)