It was time to restock my chipboard "thank you" cards for my shop… (You can see my Hello! cards and Thanks! cards by clicking the links) I actually printed "Enjoy" cards before, but never had a chance to share on Heart Fish and I printed some more… and this time, "Smile" cards, too :) When you order something from my shop, you will get one! With my hand-written thank you notes!
Type setting — printing 2 cards at the same time. I was working with some metallic ink (ohh, I can't wait to show you guys what I was working on) and I loved the metallic blue ink so much that I decided to print my cards with it, too.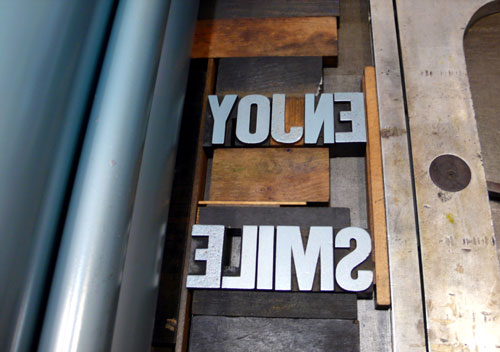 Everything looks so lovely on chipboards, don't you think?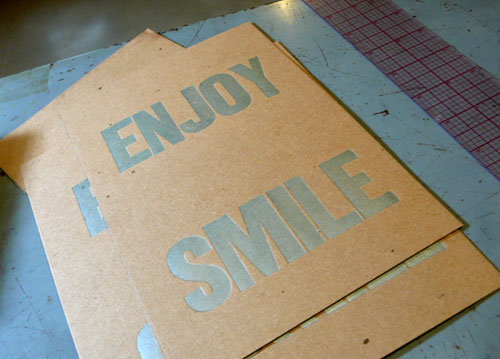 and here they are.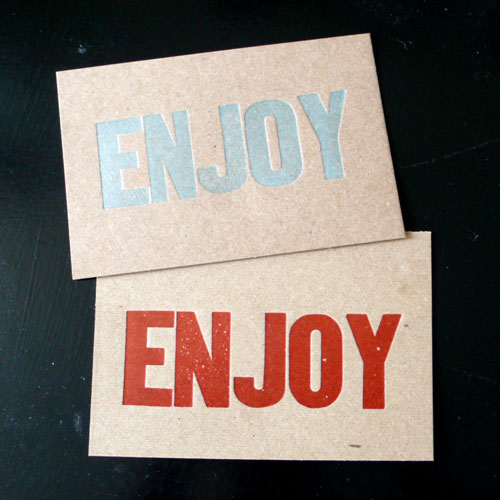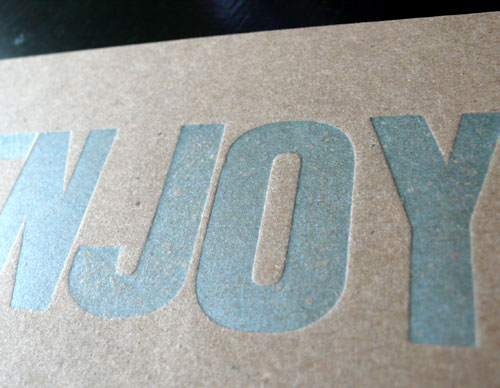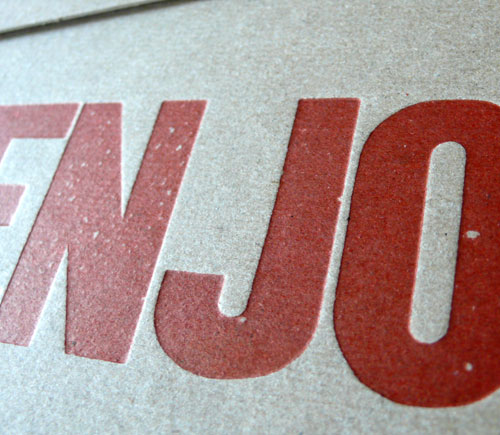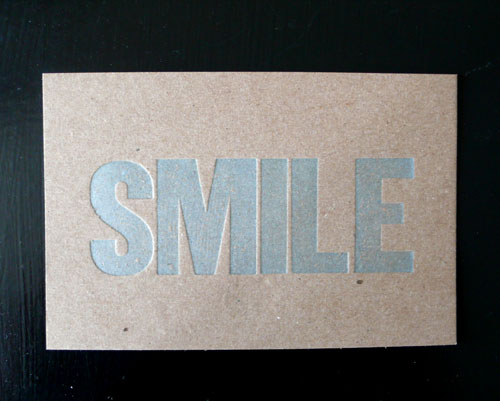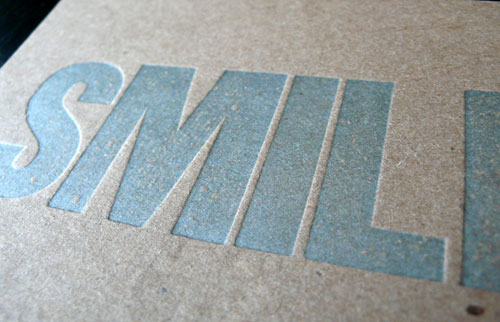 Enjoy and Smile! :)
**Also, visit me at Poppytalk Handmade Artists blog today, I talked about these not-for-sale thank you cards! :)