I can't believe it took me this long to post about this project… but I am so happy to report about my Live Now project (click this link to see the project details) I participated!
I knew from the beginning I wanted to print something with wood types because you just can't get that same texture on computer, I thought it'd be so special for the project… so I printed a quote from William Arthur Ward — "If you can imagine it, you can achieve it; If you can dream it, you can become it."
My wood type blocks are limited and so when it's a long sentence, sometimes I don't have enough letters…
so that I have to print some words first…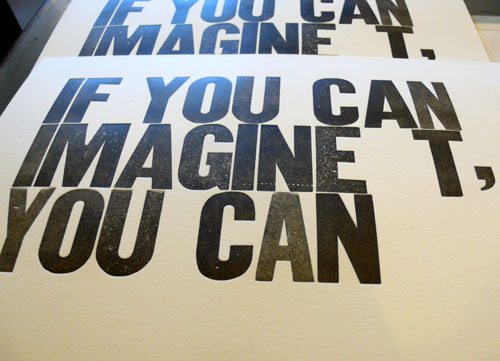 and then, set the type to fill in the blank space…
to complete the first half of the quote.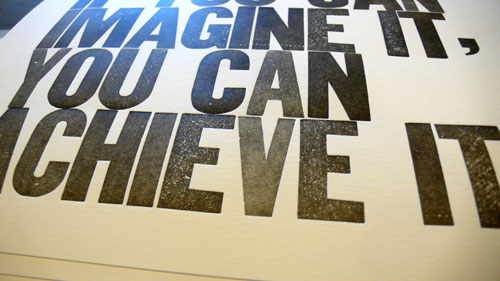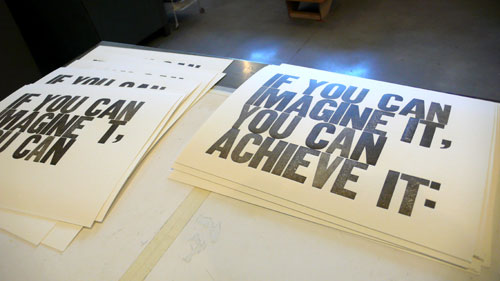 Second part of the quote, I had all the letters so I could print all at once.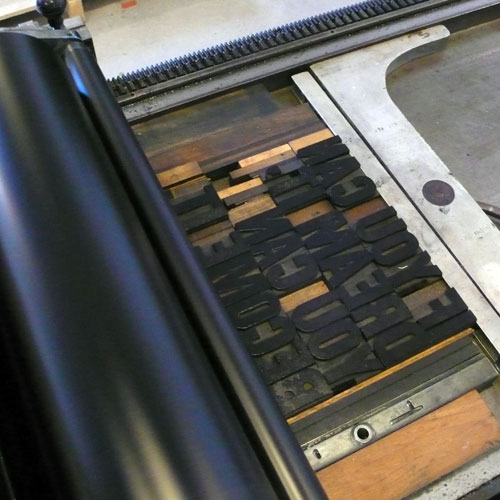 After I printed these, I scanned them in, send it to Eric, and he took it from there — and it's been up on the "Live Now" site since! Thank you so much!!
I actually printed a few more to share at my shop… if you are interested, it is available here!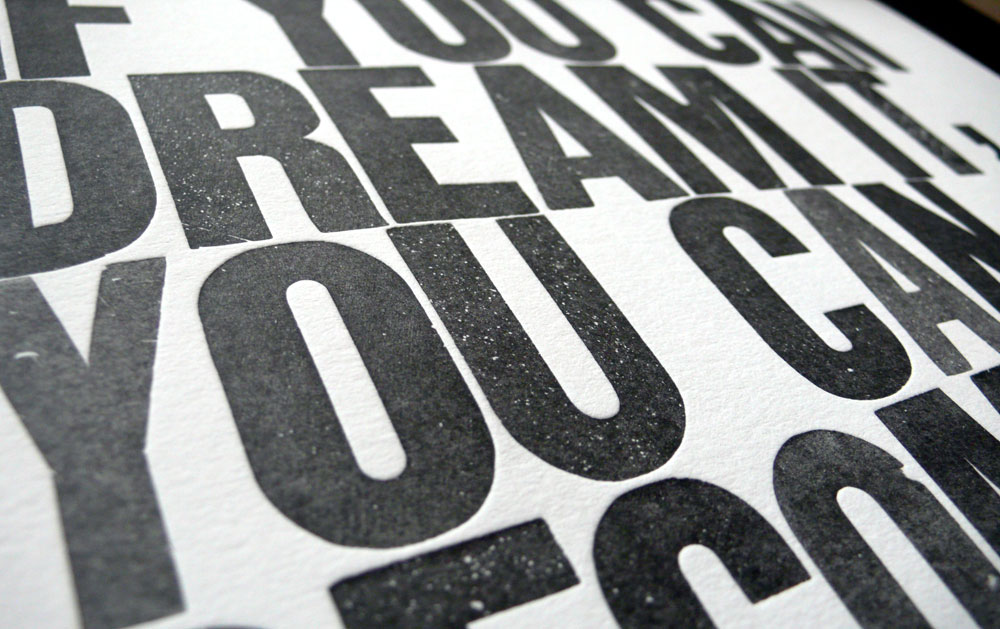 Limited to only 20 sets :)