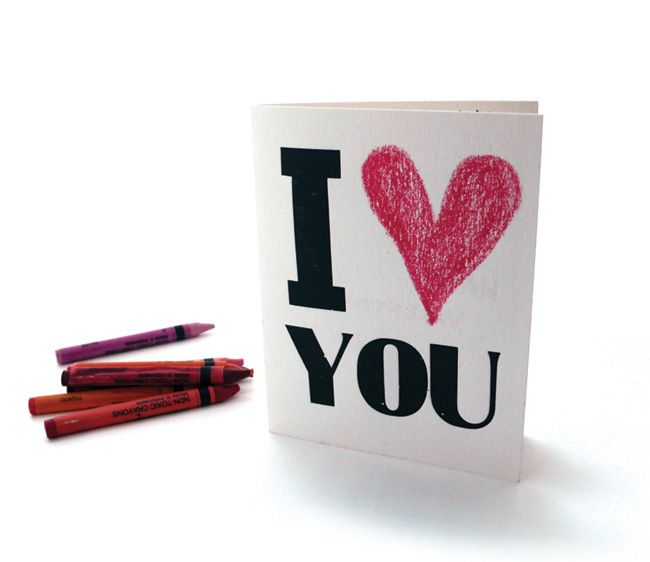 The I (Blank) You letterpress greeting card is also debuting to the wholesale market this Sunday.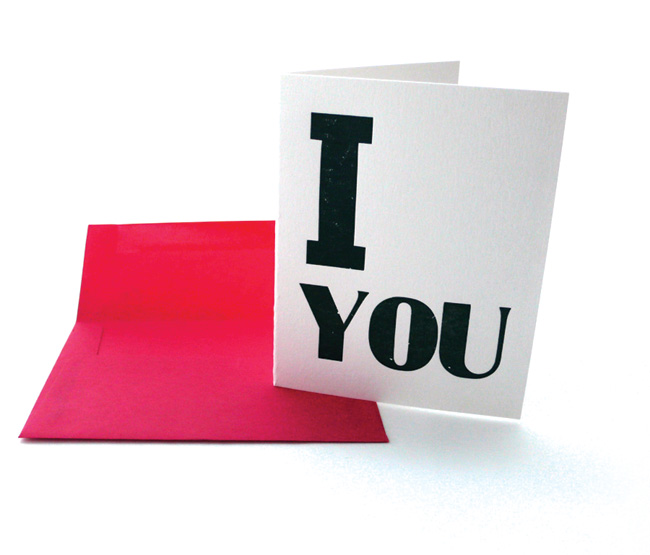 Available with recycled red envelope or pink envelope.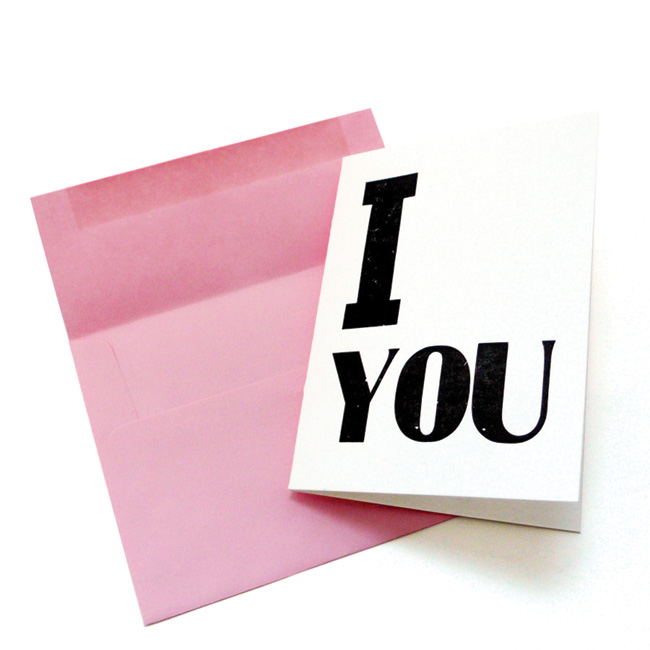 I (Blank) You card:
Say it with your drawing! Draw your own heart-shape or customize your own message in an original way. It's a great and creative way to add a personal touch to a special occasion. Letterpress-printed with vintage wood type blocks.